MPA vs MBA vs MPP — Comparing Popular Professional Graduate Degrees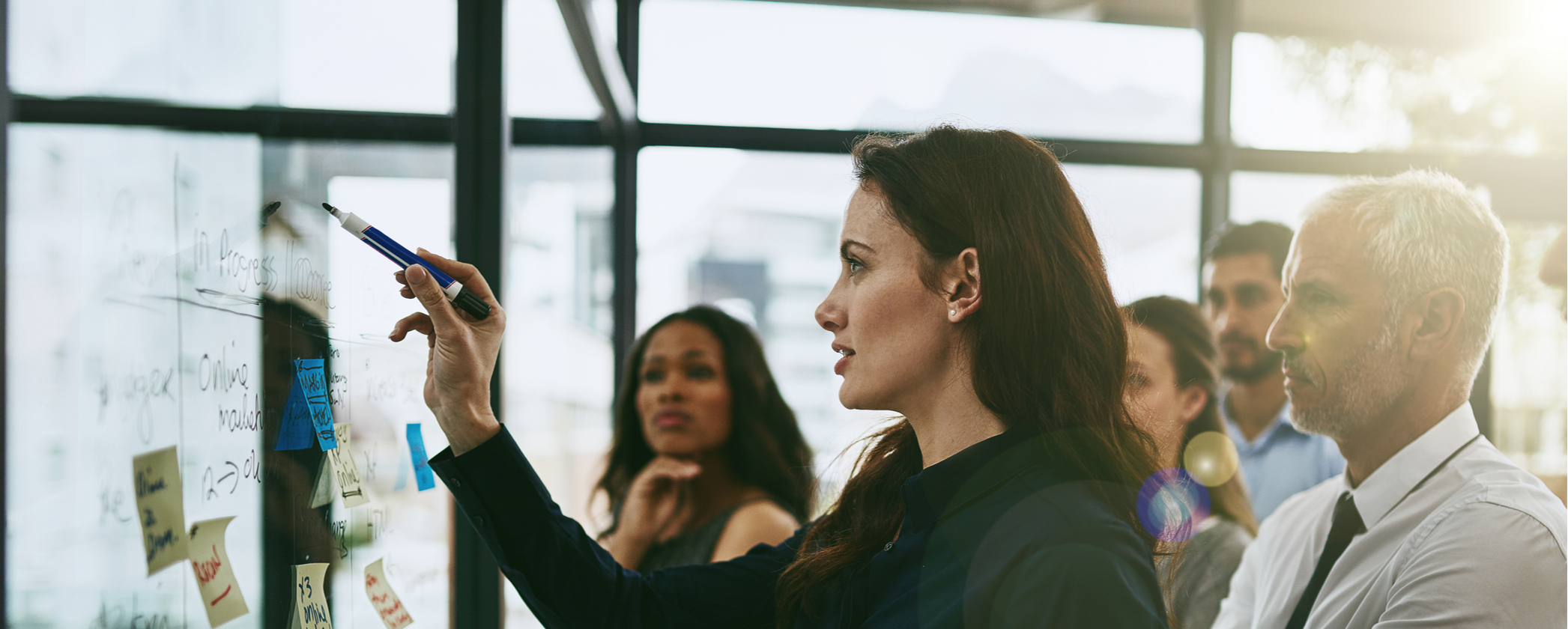 While there are several professional graduate degree options that can enhance your knowledge, skills, and abilities and allow you to make a valuable contribution to the world, it is important to distinguish between these degrees and the opportunities they will lead to.
What is a Master of Public Administration (MPA) program?
The Network of Schools of Public Policy, Affairs, and Administration (NASPAA) defines a Master of Public Administration as: "the core professional degree for a management career in public service. The curriculum is designed to aid students in developing the skills and techniques used by leaders and managers to implement policies, projects, and programs that resolve important societal problems."
NASPAA also notes that graduates of an MPA program "work in all levels of government (federal, state, and local), in nonprofits, in international organizations, consulting firms, and in the private sector."
Now that we've defined the MPA, maybe you have questions, such as:
How does the MPA differ from a Master of Public Policy?
How does the MPA differ from a Master of Business Administration?
What are the benefits of an MPA?
Why should you choose an Ivy League MPA program?
In this informative resource, we answer these questions (and more). You have the valuable opportunity to transform your future and the lives of others with a respected graduate degree — let's get started.
Have questions about getting an MPA? If so, this resource is a must-read: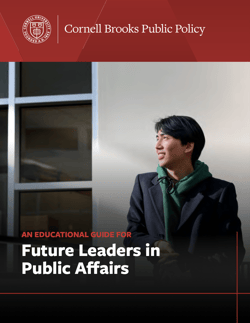 MBA vs. MPA: Profit-Driven vs. Mission-Driven
Both the Master of Business Administration (MBA) and the MPA are interdisciplinary, merging perspectives from management, economics, and organizational behavior. While similar in some respects, these two graduate degrees are not interchangeable.
Professionals who obtain a Master of Public Administration degree develop insight into the intricacies of how various disciplines apply in the context of public service, whereas those getting an MBA are focused on profit-driven results.
Those pursuing an MPA do so after careful introspection, and upon determining that their goals and values lie in improving the lives of others.
Those getting an MPA often pursue management roles in the public interest, where the standards of accountability, transparency, and equity demand a unique mix of knowledge, skills and abilities. The MPA allows graduates to accelerate the "business of public affairs" and unravel challenges in federal, state, or local government, nonprofit organizations, and international public organizations.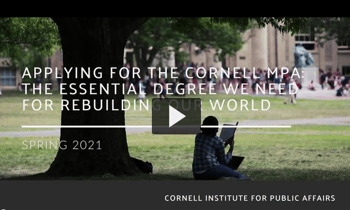 Watch Now: View our recorded webinar to discover why an MPA is the degree we need to rebuild our post-pandemic world.
MPP vs. MPA: Analysis-Driven vs. Impact-Driven
A Master of Public Policy (MPP) degree focuses on analysis, and MPP students use the tools of economic analysis to forecast the consequences of public policy. MPP graduates typically assume roles as analysts in the public or private sectors.
A Master of Public Administration, on the other hand, is a professional management degree that builds leadership, planning, management, and evaluation skills.
An MPA is the perfect choice for impact-driven, ambitious professionals who are seeking to make a real difference in the lives of others.
Because an MPA is interdisciplinary in nature, the MPA prepares graduates to work as mission-focused professionals in a variety of sectors interested in making a tangible difference in individuals — both domestic and abroad.
Is an MPA Worth It?
Choosing to invest in an advanced academic program isn't for the faint of heart. Graduate-level coursework is rigorous and intellectually challenging, but for those who are passionate about lifelong learning, earning a graduate degree is the perfect opportunity to continue to broaden your knowledge base while increasing your future professional potential.
For professionals who are committed to mission-driven, results-oriented work, further cultivating your marketable skills with a respected MPA degree will enable you to secure a leadership role necessary to impact real, tangible change in the lives of others.
If you're interested in addressing the following issues, as examples, an MPA will be a good fit for you:
Climate change, and how climate change affects related spaces (disaster management, economic development, food security)
Infrastructure in underdeveloped countries, and how government and the private sector can work together to improve infrastructure
Transitioning incarcerated individuals back into society
Addressing the opioid epidemic
Improving the management and delivery of public and private education around the world
Improving access to healthcare for those living in poverty
Economic development strategies for those living in urban areas
Learn more about the benefits of an Ivy League MPA — unlock the MPA Value Guide: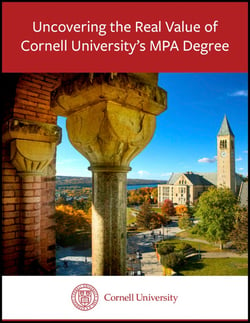 What is a Complementary/Dual Degree? Is a Dual Degree Worth It?
Before diving into the benefits of getting a dual degree, let's define a complementary degree and a traditional dual degree program:
DEFINITION: A traditional dual degree program involves a student working toward two different degrees simultaneously, with some integrated coursework. A complementary degree allows students to apply a certain number of credits from another degree program toward their additional degree.
Note: For more information on the complementary/dual degree programs at the Cornell Public Institute for Public Affairs see below.
A complementary/dual degree is a great option for driven, high-achieving students who want to increase their skills in multiple areas of study and expand their professional network.
Further, there are advantages to enrolling in a dual degree program: a dual degree program is worth it because it is more affordable to obtain two degrees through a dual degree completion format — rather than earning two degrees separately.
3 Reasons to Pursue an MBA MPA Dual Degree
Let's dive into some information regarding why getting an MPA MBA dual degree will give you the tools needed to succeed in a variety of careers after graduation.
In addition, we'll tell you exactly why getting an MBA and MPA complementary/dual degree is a strategic, valuable option for future leaders in public affairs.
1. With an MPA complementary/dual degree program, you'll have increased career opportunities in competitive fields after graduation.
Obtaining two prestigious master's degrees will give you a significant advantage if you are planning to work in a competitive field. On Devex, a media platform for global development, one article lists an MPA and an MBA as two of the most in-demand graduate degrees for global or international development professionals.
These two graduate degrees have the benefit of being in high demand across a broad variety of sectors, as well, and obtaining both degrees will provide you with skills that are applicable even in very specialized fields and will make your resume stand out to future employers — and who doesn't want that?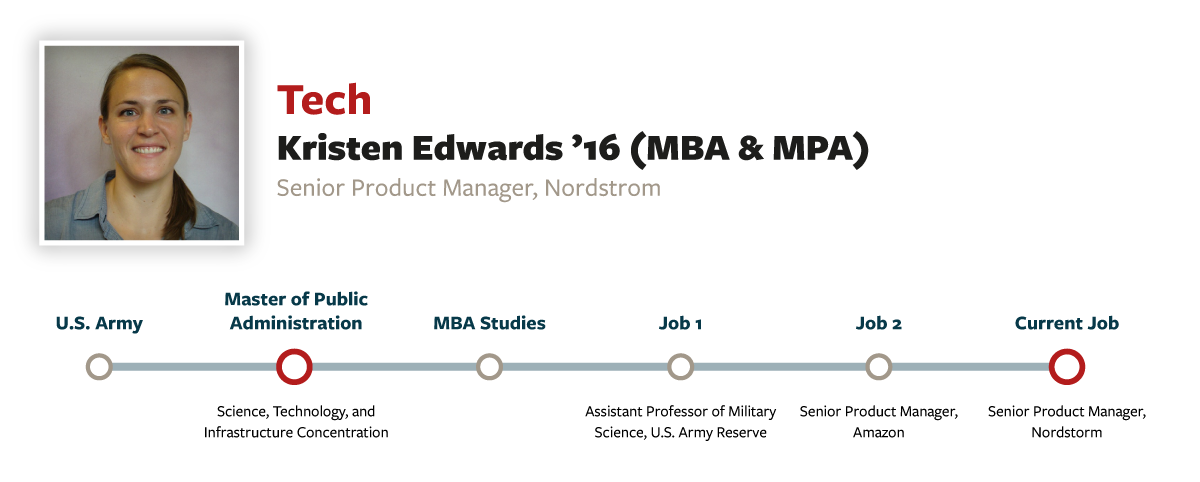 Learn more about the career paths of recent Cornell MPA Alums in our 2020 Career Report.
2. Getting a dual degree allows you the opportunity to explore your burgeoning interests.
The MPA degree provides insight into the intricacies of how these disciplines apply in the context of mission-driven public service, however, the MBA is focused on profit-driven results. So, if you're interested in the skills and knowledge you'll learn in both the MPA and MBA, then pursuing a dual degree could be the perfect solution for you; doing so could also help you figure out what kind of work is a good fit for you in the long run.
In addition to teaching you the skills needed to succeed in the public, private, or nonprofit sector, pursuing both degrees will give you the opportunity to learn what a career in each sector could look like. Knowing exactly what you could expect from each of those will enable you to make an informed decision as to which environment you'd be most likely to thrive in.
3. Pursuing an MPA complementary/dual degree can help you succeed in today's complex and interdisciplinary professional world.
What if you're passionate about working in the nonprofit sector but recognize that you need practical business knowledge to succeed? Further, are you torn between envisioning yourself as a high-powered corporate executive or an impact-oriented nonprofit leader? The skills required for each are less mutually exclusive than you might think. For example, being business-savvy is essential to running a nonprofit organization. According to one source, three of the seven key nonprofit leadership skills are financial management, fundraising, and human resourcing — concrete, practical skills that are also vital to running a successful business.
Similarly, having an acute sense of how best to navigate the public sphere can make you an exceptional business leader. Did you know that approximately 70 percent of millennial consumers report that they will spend more on brands that support a cause they care about? In today's corporate world, accountability, transparency, and equity are becoming increasingly important when it comes to making a profit, and choosing an Ivy League MPA dual degree program will give you the sought-after skills needed to connect a cause or a brand to your target audience.
At Cornell University...
We offer three complementary degrees that can be paired with your MPA

: a Master of Business Administration (MBA), Master of Public Health (MPH), and Juris Doctor (JD).

We also offer a traditional MBA/MPA dual degree program.

A complementary degree can eliminate one semester by applying up to 12 credits to both degree programs.

Students must be accepted by both programs.

Students may apply to a complementary degree program before or after beginning their MPA degree program.
Here's Why You Should Choose an Ivy League MPA Program
Not all MPA programs are created equal. As a future leader in public affairs, it is crucial that you choose a respected MPA program that:
Offers program customization options

Provides opportunities for hands-on learning

Employs expert faculty

Embraces professional development

Gives back to the community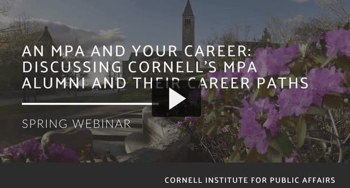 Watch Now: View our recorded webinar to discover how our emphasis on professional development will make you marketable in the workforce.
Cornell University's MPA program upholds a commitment to all of these important traits:
Have questions about getting an MPA at Cornell University? Connect with us today!
Become a Specialist: 8 Cornell MPA Concentration Options
The Cornell Institute for Public Affairs (CIPA) allows you to choose from eight options and pursue specialized courses to develop expertise in your selected area. Within each of these concentrations, you have the flexibility to formulate a personalized study plan.
With the guidance of your advisor, you select a set of five courses that offer you the specialized knowledge you need to achieve your personal goals within a concentration.
The goal is for you to leave CIPA prepared to compete as one of the best-of-the-best in your respective field, recognizing that in the course of your career you may make several changes in focus and direction. The CIPA curriculum is designed to balance generalizable knowledge and skills with more specific applications to particular areas of public affairs.
We invite you to explore our eight concentrations below:
If you're interested in management or leadership roles in public service — community or economic development, criminal justice, cultural or environmental policy, education, emergency management, nonprofit management, public health, sustainability, transportation, urban planning, and more — explore Cornell University's Master of Public Administration.
You Can Change Lives by Getting an MPA at Cornell University — Connect with Us Today!
If you are a mission-oriented leader looking to address the world's most challenging public policy issues, we encourage you to consider the Master of Public Administration at the Cornell Institute for Public Affairs.
Whether you are passionate about ending homelessness, combating the opioid epidemic, improving access to healthcare, addressing climate change, reforming America's education system, or countless other issues, Cornell's MPA program will provide you with the training you need to improve lives and enact social change.
If you're an impact-driven individual seeking to jumpstart or advance your career by getting an MPA, we invite you to connect with our admissions team today!
Connect with Cornell University MPA Professionals:
---
Recommended for you