Is a Public Service Career Right for You? 11 Jobs for MPA Graduates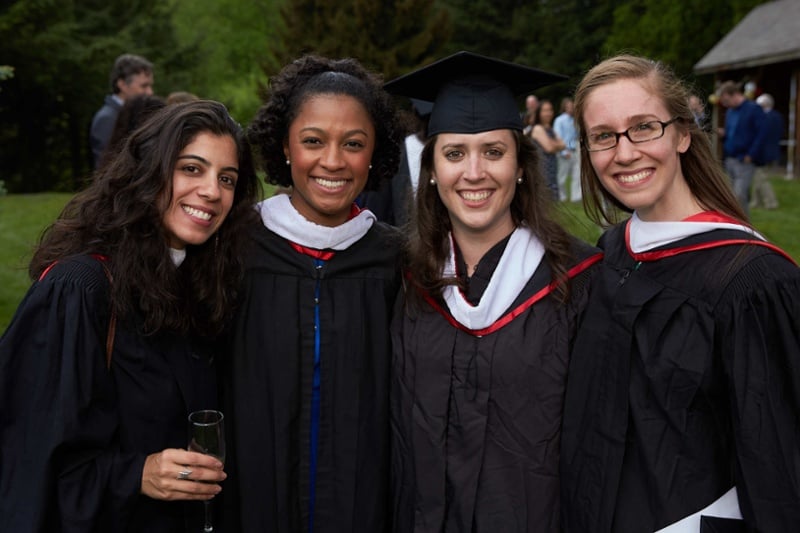 Most professionals consider getting an MPA and pursuing a career in public service because they are interested in impacting real change and making a positive difference in the world. One of the common myths surrounding work in public administration has to do with salary, but did you know that there are many lucrative jobs for MPA graduates?
If you're passionate about developing the innovative ideas and tools that really matter for improving the political, economic, environmental, or social climate of today's volatile world, then building a career in public affairs could be the ideal path for you.
So, which jobs for MPA graduates should you consider? Let's talk about some of your options for public service careers.
Is an MPA worth it?
Today, we are in dire need of skilled, driven, and empathetic leaders who can make a tangible difference in the field of public affairs and public policy.
Because an MPA is interdisciplinary in nature, drawing on the fields of economics, finance, management, political science, and psychology, those who get an MPA pursue management roles in the public interest, where the standards of accountability, transparency, and equity demand a unique mix of knowledge, skills, and abilities.
Leaders in public affairs have the tools, knowledge, and skills needed to address the world's most pressing and challenging public policy issues, including but certainly not limited to these "wicked" public policy issues:
Addressing climate change and how climate change affects related spaces
Refining solutions to food insecurity and sustainable agriculture
Improving infrastructure policy in underdeveloped countries
Contributing to the field of sustainable business development
Transitioning incarcerated individuals back into society
Combating the nationwide opioid epidemic
Reforming the management and delivery of public/private education around the world
Improving access to healthcare for those living in poverty
Developing economic strategies for those living in urban areas
Careers with purpose — jobs for MPA graduates:
With the above public policy challenges in mind, let's explore some jobs for MPA graduates.
1.
Training and Development Manager
Training and development managers "plan, coordinate, and direct skills- and knowledge-enhancement programs for an organization's staff."
Job Growth: 11% | Average Salary: $115,000
2. Administrative Services Manager
Administrative services and facilities managers "plan, direct, and coordinate activities that help an organization run efficiently."
Job Growth: 9% | Average Salary: $98,000
3. Economist
Economists "collect and analyze data, research trends, and evaluate economic issues for resources, goods, and services."
Job Growth: 13% | Average Salary: $108,000
4. Urban and Regional Planner
Urban and regional planners "develop land use plans and programs that help create communities, accommodate population growth, and revitalize physical facilities."
Job Growth: 7% | Average Salary: $75,000
5. Emergency Management Director
Emergency operations managers "prepare plans and procedures for responding to natural disasters or other emergencies. They also help lead the response during and after emergencies."
Job Growth: 6% | Average Salary: $76,000
6. Financial Manager
Financial managers "create financial reports, direct investment activities, and develop plans for the long-term financial goals of their organization."
Job Growth: 17% | Average Salary: $134,000
7. Operations Manager
General and operations managers "plan, direct, or coordinate the operations of public or private sector organizations. Duties and responsibilities include formulating policies, managing daily operations, and planning the use of materials and human resources, but are too diverse and general in nature to be classified in any one functional area of management or administration, such as personnel, purchasing, or administrative services."
Average Salary: $103,000
8.

Public Relations Director

Public relations directors "work as the head of a public relations firm or a business communications department. Public relations directors often need years of work experience before obtaining their position."

Job Growth: 9% | Average Salary: $87,000
9. Museum Director
Museum directors, "also known as curators, oversee the procurement and storage of a museum's collection of art, artifacts and archives. Curators direct museum exhibitions and are often involved in securing art and artifacts, through negotiation and purchase. A master's degree is the standard requirement for a career as a museum director."
Job Growth: 13% | Average Salary: $54,000
10. Management Analyst
Management analysts "recommend ways to improve an organization's efficiency."
Job Growth: 14% | Average Salary: $87,000
11. Operations Research Analyst
Operations research analysts "use advanced mathematical and analytical methods to help solve complex issues."
Job Growth: 25% | Average Salary: $86,000
Pro Tip: Check out our CIPA Career Field Guides for more information on jobs for MPA graduates.
Thinking about getting an MPA at Cornell University? Connect with us!
If you are a driven, mission-oriented leader looking for tools to address the world's most challenging public policy issues, the Master of Public Administration program at Cornell University is the perfect place to hone the skills you need to positively impact the world around you.
While there are many quality MPA programs available, the Cornell MPA program (an Ivy League MPA program) is uniquely qualified to prepare tomorrow's leaders, and here's why:
World-Class Faculty: Cornell's MPA values diversity of thought and experience as the MPA features an interdisciplinary curriculum. This means that, within your concentration, you may take courses through the College of Human Ecology, as well as from a variety of world-class faculty representing disciplines from across the university. Why is this important? It's crucial because as you refine your goals, you will have the flexibility to choose coursework with experts who are conducting research and publishing in your chosen area of study, regardless of which Cornell school or college they belong to.
Learning-by-Doing: In Cornell's MPA program, there are several options for fulfilling the Practical Experience requirement for the MPA. Real-world consulting opportunities, internships, externships, off-campus study, and Capstone experiences help you develop the skill set you need to be successful in your future careers.
Customizable Coursework: CIPA allows you to choose from eight concentration options and pursue specialized courses to develop expertise in your selected area. Within each of these concentrations, you have the flexibility to formulate a personalized study plan. In addition, high-achieving MPA students have the opportunity to further customize their coursework with a dual degree program or a graduate certificate program.
If you're interested in management or leadership roles in public service — community or economic development, criminal justice, cultural or environmental policy, education, emergency management, nonprofit management, public health, sustainability, transportation, urban planning, and more — then getting the Master of Public Administration degree at Cornell University could be the perfect fit for you.
If you have questions about getting an MPA, we encourage you to request more information today!

Download our Career Report to learn more about jobs for MPA graduates!

---
Recommended for you