Not All Ivy League MPA Programs are Created Equal — Here's Why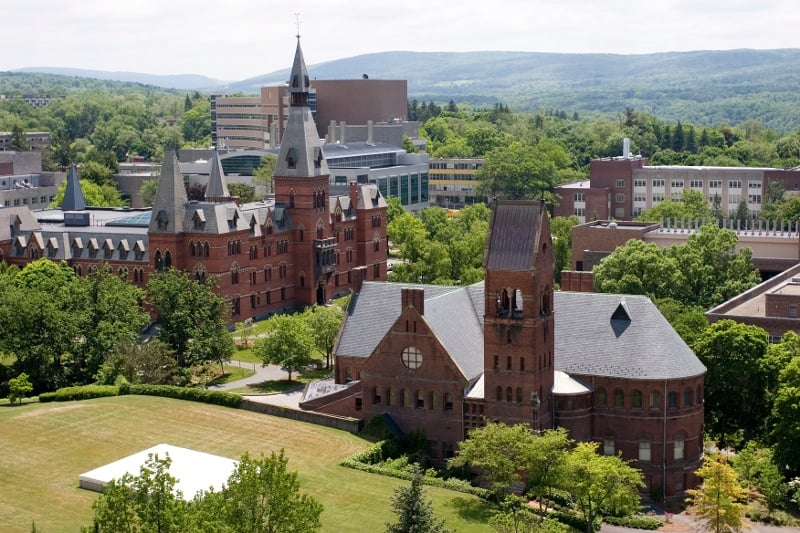 You want a master's degree in public administration, but how do you decide with such wide-ranging options?
Is an MPA worth it when you consider the investment of your energy, time and money?
Indeed, not all MPA programs offer the same quality education as an Ivy League school. If you're a driven, mission-oriented leader looking for tools to address the world's most challenging public policy issues, you must choose a program that will develop your skills and connections so you not only succeed but exceed your own expectations.
Cornell's MPA program is uniquely qualified to prepare you to be a leader of tomorrow and here's why:
Cornell's land-grant status means we're committed to community outreach. . .
Chartered in 1865, Cornell University possesses, in the words of President Martha Pollack, "an abiding commitment to the liberal arts, to the development and curation of pure knowledge, and to the application of that knowledge to make a lasting, positive difference in the world."
Cornell's faculty, students, alumni and staff strive to achieve these aspirations, fulfilling the land-grant mission through programs of unparalleled quality and depth whose impact is felt not only throughout the state, but across the globe.
As New York state's land-grant institution, Cornell University is charged with advancing the lives and livelihoods of the state's citizens through teaching, research and public service.
As the only Ivy League school with land-grant status, we're unique among top universities.
Part of the original land-grant mission was to offer an education in subjects like agriculture, science, and engineering while incorporating elements of classical education. Our MPA program keeps with this mission through an interdisciplinary curriculum that is focused on developing well-rounded leaders.
. . so you get an Ivy League education at a fraction of the cost.
Do you believe an Ivy League education is unaffordable? Education isn't overpriced at Cornell. Students in our MPA program pay as much as $20,000 to $40,000 less for tuition, fees, and living expenses compared to other leading universities.
Sky- high tuition rates don't equate to an excellent education. At Cornell, we believe in the power of an affordable Ivy League education that focuses on hands-on learning and tangible, real-word experiences. Here you will find plenty of consulting opportunities, internships, externships, off-campus study, and capstone experiences to develop your skills and prepare you for life after graduate school.
You will learn from world-class faculty across disciplines. . .
Working in public affairs requires you to be well-rounded and exposed to variations in thought and experience. As you earn your MPA degree at Cornell, your education will be focused in one of eight concentrations — all of which feature an interdisciplinary curriculum.
Why does it matter? Because interdisciplinary study helps enable students like you to find creative solutions to today's most challenging problems.
You will learn directly from experienced changemakers who represent disciplines across the University. That means having access to some of the brightest minds in nearly every field as you create a unique academic plan that will help you achieve your professional goals.
. . . and graduate prepared for a mission-driven career in public administration with an MPA from Cornell University.
As a future leader in public affairs, you must choose a respected program that gives back to the community and employs expert faculty — without sacrificing affordability. Cornell University's MPA program offers an affordable Ivy League education and the opportunities for connection you would expect from a world renown school.
Cornellians are known for their intense loyalty to the university and one another. So, as a student and an alumni you will find open doors and eager mentors who want to help you achieve successful career outcomes. Our helpful Career Services has an extensive network of connections to help you find experiential learning opportunities and projects in the field of public affairs as well as professional development and advancement opportunities.
The MPA degree program at Cornell University will provide you with the training you need to change lives for the better and enact positive social change. If you're a mission-driven individual, our MPA program can prepare you to improve your community through public policy.
We are looking for students of exceptional quality who have the analytical, leadership, and communication skills necessary to succeed in a career serving the public in government, nonprofit, or for-profit sectors. Get started today!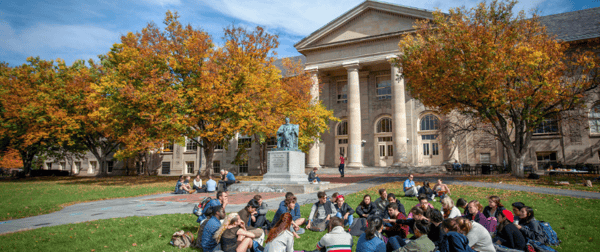 Interested in securing a public service career? Download Cornell's MPA Career Report to discover where an MPA can take you!
---
Recommended for you