9 Reasons to Join the Cornell MPA Community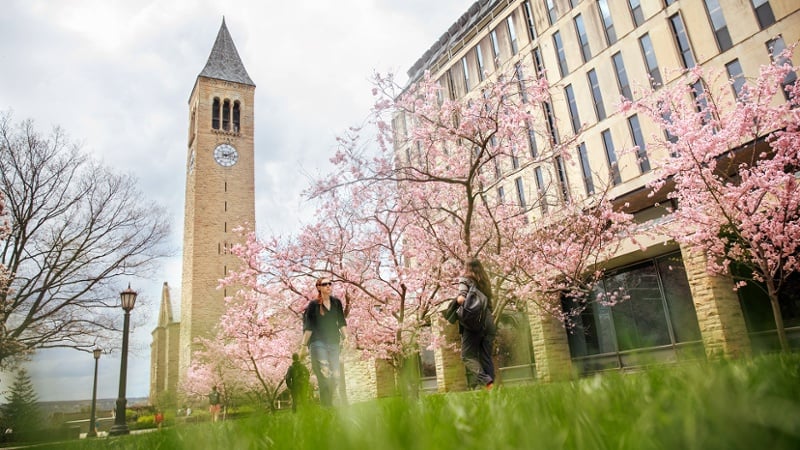 Each day, we witness current events that are changing the shape of our society. As our world experiences the devastation of the COVID-19 pandemic, many of us are wondering what we can do to help. The reality is that not only are we experiencing a public health crisis, but a crisis of many of our society's systems and organizations. In the wake of today's challenges, the world needs leaders in public administration who can help rebuild stronger communities and create solutions for the future.
Whether you are interested in a career in economic policy, nonprofit management, social justice, or environmental policy, pursuing a Master of Public Administration (MPA) gives you the skills, knowledge, and experience needed to make real contributions to improving the world. Getting an MPA prepares you for a career that solves problems and creates new systems to help communities combat challenges. In today's ever-changing landscape, we need creative changemakers who can overcome obstacles to implement innovative solutions.
Understanding the Cornell Brooks School MPA Program
Deciding to earn your MPA is a huge step, but you may still be considering which program is right for you. At Cornell University, we prepare individuals for management and leadership careers in public service by prioritizing hands-on experiences and an interdisciplinary approach to learning. The two-year graduate program offered through the MPA Program at the Cornell Jeb E. Brooks School of Public Policy offers students the opportunity to work with renowned faculty to develop a deep understanding of the field of public affairs while connecting with a community of other passionate changemakers.
Here are nine reasons Cornell University is the place to earn your MPA in 2023:
1. Customizable Coursework
At the Brooks School, you can create a unique academic plan to give you the background and experiences you need to meet your professional goals. Students can choose from one of eight concentrations to focus on the area most exciting to you. We also offer dual degree programs that allow you to pair your MPA degree with another program to give you the skills, tools, and knowledge needed to succeed in a variety of careers after graduation. Additionally, you can pair your MPA with a graduate certificate to build specific knowledge, tools, and credentials for working in your respective area of study.
2. Expert Faculty from Across Disciplines
Cornell's MPA features an interdisciplinary curriculum. This means that you will have the opportunity to learn directly from experienced changemakers representing disciplines across the university. Our community of faculty members are a diverse and talented group renowned for being some of the most dedicated and effective change agents in public policy.
3. Highly Diverse Community
Our students value the diversity they find at the MPA Program. Our students and faculty come from around the globe and represent widely varied fields of interests and endeavors. This eclectic mix of cultures, experiences, and perspectives translates into a rich environment for collaborative learning. Every class and every conversation opens up new possibilities for approaching issues, finding common ground, and creating thoughtful solutions.
4. Experiential Learning Opportunities
At Cornell University, we believe in the power of hands-on learning, which is why we offer a variety of ways to enhance your MPA degree through tangible, real-world experiences. In fact, direct experience with professional work in public affairs is a key component of our MPA curriculum. We offer a wide variety of internship and externship opportunities that will help you develop the skill set you need to be successful in your future career.
5. An Ivy League Education with a Mission
Cornell University is the only Ivy League school with land-grant status, making it unique among leading universities. The original mission of land-grant institutions was to include the teaching of subjects like agriculture, science, and engineering — while incorporating classical elements of education. In keeping with this mission to provide access to a broad curriculum, Cornell's MPA program is focused on developing well-rounded leaders through an interdisciplinary approach to learning.
6. Career Assistance
Cornellians are known for their intense loyalty to the university and to one another. So, while you are here, and after you leave, you will find people eager to open doors for you and help you achieve successful career outcomes. Both the culture and the structure of the Cornell Brooks School MPA provide all-around support for students in every dimension: personal, professional, financial, and more. Our Office of Career Development has an extensive network of connections to help you find internships, jobs, and projects in the field of public affairs.
7. Affordable Tuition
An Ivy League education doesn't have to come with a high price tag. Cornell's MPA program is very affordable compared to other leading universities. Combined tuition, fees, and overall living expenses for Cornell's two-year MPA range from $20,000 to $40,000 less than our competitors. The caliber of the program and affordable tuition make our MPA an incredible value.
8. A Lifetime Network
With 245,000 graduates, Cornell has one of the largest alumni networks in the world. Our alumni share their passion by engaging with each other and current students to build connections that last well beyond graduation. Each year, many of our alumni return to campus for networking events, colloquia, and roundtable talks that offer students opportunities to participate in workshops, discussions, and panels with industry leaders. Throughout your program, and for the rest of your life, you'll be connected to a vibrant community committed to your success.
9. Life in Ithaca
There is a reason we say that "Ithaca is gorges." With many waterfalls, gorges, and quiet spots to hike, the natural beauty of Ithaca is renowned. However, it isn't only the landscape that makes life in Ithaca so attractive. The close proximity to major metropolitan areas, like New York City, Philadelphia, and Toronto, offers students much in the way of a rich cultural life and opportunities for learning outside of class. Ithaca has also been named one of the top 100 places to live, a top 10 recreation city, a best green place to live, and one of the "foodiest" towns in America. The diverse array of nature, culture, and community make Ithaca the perfect place to pursue your MPA.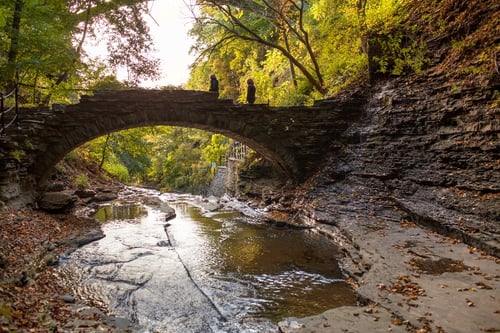 Join the Cornell Brooks School MPA Community in 2023!
As we work to overcome the challenges of today, our MPA program is uniquely qualified to prepare tomorrow's leaders to face whatever new obstacles may arise in the future. By getting your MPA at Cornell University, you will be joining a community of innovative changemakers dedicated to public service. At the Cornell Brooks School our culture of respect, openness, and collaboration shows through our staff, faculty, students, and alumni, who are all dedicated to helping you achieve your goals.
The deadline for applications to Cornell's MPA program is January 15, so be sure to check out the admissions process or request more information today.
Transform your future by getting an MPA at Cornell University.
Start your application today.
---
Recommended for you