Living in Ithaca, NY — Why is Ithaca an Ideal City to Get Your MPA?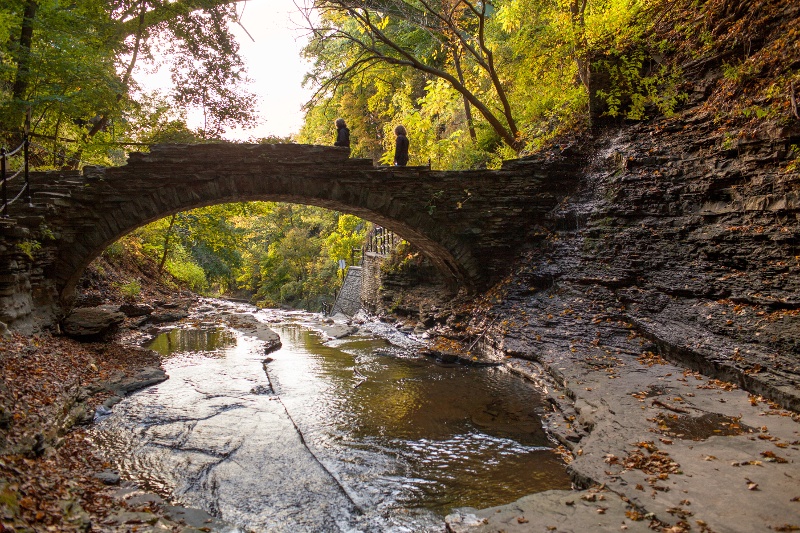 Cornell University is revered as one of the largest and most diverse of the famed Ivy League schools (in fact, Cornell University is the only Ivy League school with land-grant status), but the city of Ithaca, New York, where the campus is located, might be less familiar to you.
Here at the Cornell Institute for Public Affairs, we know that considering where you'll achieve your MPA should also play a role in which MPA program you choose. Let's explore why Ithaca is the perfect place to earn your MPA degree, as you prepare to build a career in public service in hopes of improving people's lives.
What is an MPA degree?
First things first: Let's define the MPA degree. The MPA degree is a two-year graduate degree, which prepares its graduates for careers across the field of public affairs — in the public, private, and nonprofit sectors.
Compared to other professional degrees, the MPA is far more interdisciplinary, drawing on the fields of economics, finance, management, political science, and psychology. By promoting this interdisciplinary perspective, getting an MPA gives students the tools required to improve the lives of others.
The MPA is uniquely different from an MBA, which is focused on the private sector and is more about the profit-driven results; whereas the MPA is focused on equipping mission-driven changemakers to impact change. That said, if you're interested in getting an MPA and an MBA. Cornell University has a dual degree option for you.
Now, let's talk a little bit about Ithaca, New York and explore why it's such a special place — one where you can jumpstart your career in public affairs and in turn, impact the world for good.
Living in Ithaca, NY — It's our saying for a reason: "Ithaca is gorges."
Located in the Finger Lakes Region of central New York State, the city of Ithaca is famous for its natural beauty — sitting at the southern tip of Cayuga Lake, the longest of the 11 Finger Lakes, Ithaca is known for its many waterfalls, gorges, and quiet spots to hike. Ithaca is also only four hours from New York City and Philadelphia, four and half hours to Toronto, five hours from Montreal, and six hours from Washington D.C. In short, Ithaca offers its students much in the way of a rich cultural life outside of class.
Check out the brief video below for a closer look at what makes Cornell University and the city of Ithaca so special.
Ithaca is a unique community with "great taste."
Ithaca has been named one of the top 100 places to live, a top 10 recreation city, a best green place to live, and one of the "foodiest" towns in America (check out the the world-famous Moosewood Restaurant!). In fact, Ithaca has more restaurants per capita than New York City!
The Finger Lakes is also considered to be the wine region of the East, and you can explore over 25 unique wineries, located on Cayuga Lake. With this in mind, it's clear that Ithacans are passionate about good food and drink.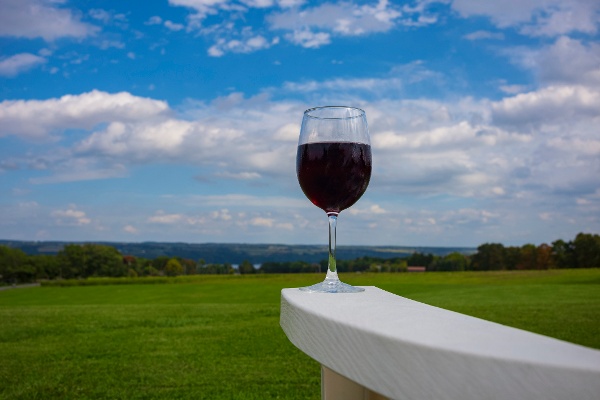 Ithaca's opportunities for growth:
Ithaca is a small but bustling city and offers many opportunities for MPA students to augment their academic and professional experience. In fact, Ithaca has one of the highest concentrations of nonprofits, per capita. For students focused on developing their skills in public policy — and specifically, public and nonprofit management — Ithaca's nonprofit community is a great benefit for networking and even post-graduate employment.
Cornell is surrounded by a wonderful community, one that also holds enormous benefits for those who are enrolled in the Cornell MPA program. The culture and community are diverse, internationally focused, and very politically aware. Because of Cornell's size, it also has attracted a variety of organizations to the location, organizations that also offer internships and many connection points for students to interact with in the local community. Jobs in Ithaca, NY are abundant and thus, choosing to attend graduate school in Ithaca could be a strategic decision for future leaders in a variety of fields related to nonprofit management and public policy.
Now, let's talk a little bit about what makes Cornell's MPA program so valuable and unique for future leaders in public affairs.
Unique Features of Cornell's MPA:
Customizable Coursework: In the Cornell MPA program, you can choose to customize your degree in a variety of ways, from choosing one of eight concentrations (Economic and Financial Policy, Environmental Policy, Government, Politics, and Policy Studies, Human Rights and Social Justice, International Development Studies, Science, and Technology, and Infrastructure Policy, and Social Policy), pursuing a dual degree, or choosing to experience real-world training in an internship or externship — but more on that later.
Expert Faculty: Cornell's MPA features an interdisciplinary curriculum. This means that, within your concentration, you may take courses through the College of Human Ecology, as well as from a variety of world-class faculty representing disciplines from across the university. Why is this important? It's important because as you refine your concentration goals, you will have the flexibility to choose coursework with experts who are conducting research and publishing in your chosen area of study, regardless of which Cornell school or college they belong to.
An Affordable MPA: Figuring out how to finance an Ivy League education may seem intimidating at first. You may be surprised to learn that Cornell University's MPA program is actually more affordable than similar programs at other schools. Combined tuition, fees, and overall living expenses for Cornell's two-year MPA range from $20,000 to $40,000 less than our competitors.
Cornell's MPA program in Ithaca supports learning-by-doing:
Our students often say that they're drawn to Cornell's MPA because of the emphasis we place on experiential learning, with hands-on opportunities offered both inside and outside of the classroom. In addition to public administration internship and externship opportunities, as well as numerous courses with experiential learning components, we offer two intensive consulting courses that are client-based. Graduates regularly cite their consulting engagements as key in helping them develop the skill set they need to be successful in their careers.

In Cornell's MPA program, we offer a graduate education spanning the globe, which enables you to live and work in Albany, Washington D.C., New York City, or even India for a semester while enrolled in MPA coursework. Each of these off-campus programs is designed to complement your studies at CIPA and provide opportunities for networking and exposure to challenging professional environments.
Thinking about living in Ithaca, NY? Connect with us to learn about getting an MPA at Cornell University.
We hope that this brief look at the advantages, culture, community, and amenities of Ithaca, NY will help guide you toward considering it as the ideal place to pursue your MPA degree. If you need any other questions answered or want to begin the application process, our team is standing by to help you make Ithaca your home during these years of your career-shaping graduate degree.
We are looking for students of exceptional quality who have the analytical, leadership, and communication skills necessary to succeed in a career serving the public in government, nonprofit, or for-profit sectors. Get started today!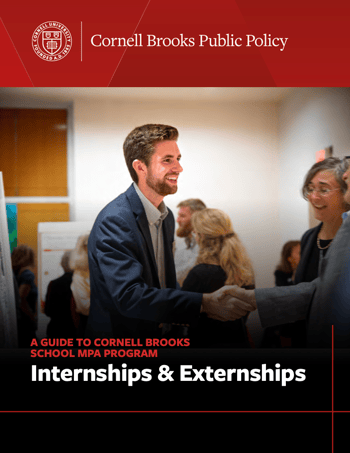 Learn more about the opportunities available to Cornell's MPA students by exploring our interactive resource:
A Guide to Internships & Externships in the Cornell MPA Program.