Why is an MPA Worth it in a Post-COVID World?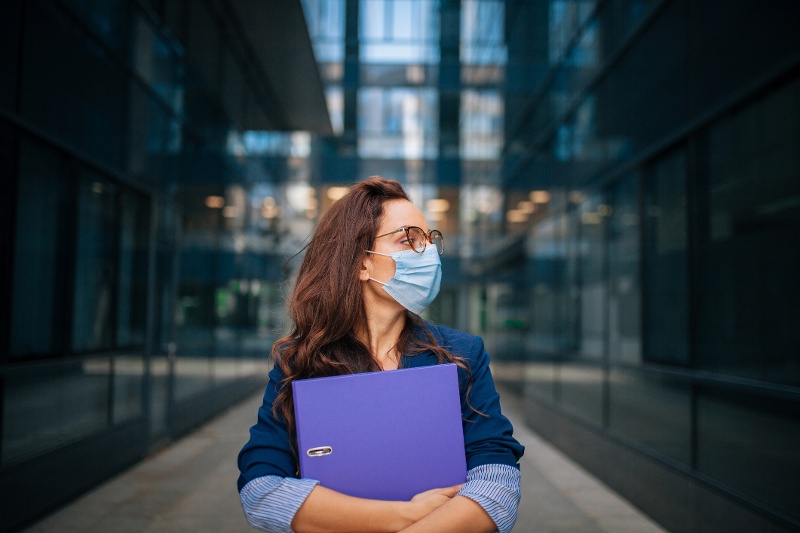 Only a few months into 2020, the whole world was forced to face an insurmountable challenge — a global pandemic.
With sudden travel restrictions and shelter-in-place requirements, people all over the globe felt the negative impacts of COVID-19. In the United States, the pandemic was met with trepidation regarding our government's handling of the virus, an economic downturn that resulted in mass unemployment, and millions of people struggling to make ends meet.
As we enter a new year, we are faced with a critical questions: how can we, as a community, a nation, and a world, address the negative impacts of a global pandemic?
Let's explore how getting an MPA could prepare you to transform policy in the United States (and beyond) and ultimately, improve the lives of all of those navigating a post-COVID society.
What are the impacts of COVID-19?
COVID-19 not only claimed the lives of millions around the globe, it made clear the fragility of our political, economic, and environmental systems. Here are just a few ways in which the pandemic of 2020 impacted our world.
Political impacts of COVID-19:
We are living in a polarizing political climate. In part because of the 2020 pandemic, conflict in the United States has created bitter, bipartisan challenges across many sectors, such as health care, national security, and infrastructure. Now, more than ever, we need skilled policy makers who can bridge the gap between political parties and make changes that will improve the lives of Americans.
Economic impacts of COVID-19:
Many industries suffered as a result of the pandemic, and for this reason, millions of Americans found themselves unemployed or with reduced hours — while others suffered the fatigue of constant, work-from-home isolation. In order to rejuvenate the economy, knowledgeable public affairs leaders must implement strategic policy changes at the level of international organizations, federal/state/local government, non-governmental organizations, and the private sector.
Environmental impacts of COVID-19:
Since the COVID-19 outbreak, the generation of medical waste and the number of people buying single-use plastics has increased globally. This, in conjunction with a reduction of recycling activities and the increase of municipal waste, has posed a threat to an already-unstable environmental system. In today's environmentally insecure climate, we need environmental policy makers who can address overwhelming climate change issues.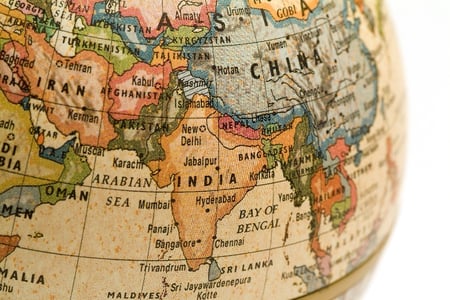 Is getting an MPA worth it in a post-pandemic world?
Today, we are in dire need of skilled, driven, and empathetic leaders who can make a tangible difference in the field of public affairs and public policy.
Because an MPA is interdisciplinary in nature, drawing on the fields of economics, finance, management, political science, and psychology, those who get an MPA pursue management roles in the public interest, where the standards of accountability, transparency, and equity demand a unique mix of knowledge, skills, and abilities.
Leading change in a volatile world climate:
Work in public affairs is for service-oriented professionals looking to make a real, tangible difference in people's lives. Professionals serving in the field of public affairs work as leaders across the public, private, and nonprofit sectors on a variety of pressing and "wicked" public policy issues, such as:
Climate change, and how climate change affects related spaces (disaster management, food security)
Infrastructure in underdeveloped countries
Transitioning incarcerated individuals back into society
Addressing the opioid epidemic
Improving the management and delivery of public and private education around the world
Improving access to healthcare for those living in poverty
Economic development strategies for those living in urban areas
If you're interested in building a career in public service, and if you are passionate about improving people's lives, the field of public affairs is an ideal path for you.
How will you improve a post-COVID world? Connect with the Cornell MPA professionals!
At the Cornell Institute for Public Affairs, we are looking for students of exceptional quality who have the analytical, leadership, and communication skills necessary to succeed in a career serving the public, private, and nonprofit sectors. Armed with an MPA degree, we are dedicated to preparing you to make a tangible difference in the world.
If you have questions about getting an MPA at Cornell University, we encourage you to request more information today or visit Cornell's MPA Resource Library!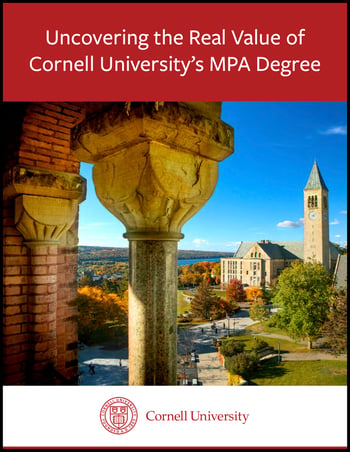 Thinking about getting an MPA at Cornell University?
Download the Value of an MPA Guide!
---
Recommended for you