Is Working for a Nonprofit Worth It? (Hint: It is with an MPA Degree)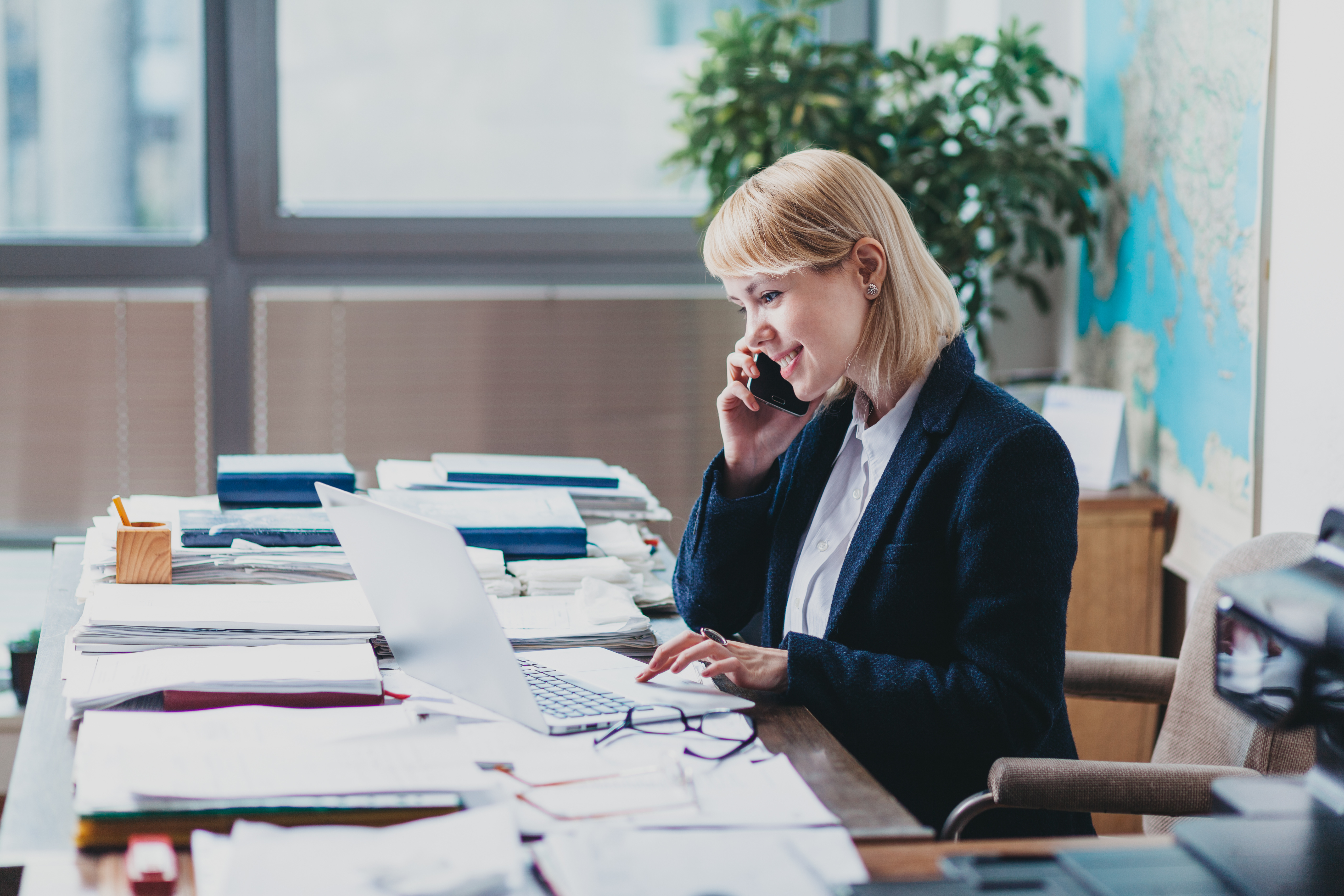 We have all heard the term "nonprofit sector," but what is a nonprofit organization, really?
According to the Legal Information Institute, a nonprofit organization is a group organized for purposes other than generating profit and in which no part of the organization's income is distributed to its members, directors, or officers. In other words, a nonprofit's purpose is to improve the world by bettering the lives of others at the local, state, national, or global level.

If members of a nonprofit organization do not receive any part of the organization's income, you may be wondering: Why should I work at a nonprofit? Is working for a nonprofit worth it?

If you are passionate about working in a mission-driven organization like a nonprofit, then we have insights regarding careers in the nonprofit sector — if you join the field with a Master of Public Administration (MPA) degree.
Learn more about getting an Ivy League MPA degree at Cornell University; explore our MPA Guide.
Is Working for a Nonprofit Worth It?
Nonprofit organizations are known for being mission-driven and impactful in nature. So, it is important to recognize that if you are a person seeking a transformative work environment, a nonprofit is already an incredible choice for you.
Here are a few other reasons to consider why working at a nonprofit will be worth it.
You can flex your creative muscles.
Often, nonprofit organizations foster a more intimate, collaborative environment compared to for-profit organizations. An environment like this allows employees to flex their creative muscles by working with various teams, learning new skills, and bringing unique perspectives to the strategy table.
As a future leader in the nonprofit sector, it is crucial to nurture your creative and critical thinking skills, which a nonprofit organization is likely to allow you to prioritize.
You may experience valuable, nontraditional benefits.
The reality is that nonprofit salaries are often lower than for-profit salaries. This is unsurprising because these organizations work for the public; the funds, grants, or donations that nonprofits obtain are redirected back to their programs, not necessarily to your paycheck. That said, nonprofits often provide other attractive benefits for their employees, including more flexibility, additional time off, valuable training opportunities, networking options, and a more attractive work culture.

With this in mind, nonprofit organizations are also making strides to pay employees better in order to increase their likelihood of attracting and retaining fantastic professionals.
Learn more about the Cornell MPA employment outcomes and statistics.
You will work with professionals who share your values.
As a mission-driven professional, you want to know that you are going to be working and collaborating with like-minded individuals who share your values and overarching goals. At a nonprofit organization, you will have the opportunity to develop relationships with value-oriented professionals like you — also increasing your options for building and expanding your personal and professional networks.

There are other reasons why working at a nonprofit organization may be worth it for you personally, but let's talk about why getting an MPA will jumpstart your career in the nonprofit sector.
Getting an MPA and Entering the Nonprofit Sector
Earning a Master of Public Administration will prepare you for a career working in the public interest. In today's volatile political climate, an MPA is a valuable graduate degree program that prepares individuals for management and leadership careers across the field of public affairs — in the public, private, and nonprofit sectors.

Relative to other professional degrees, the MPA is far more interdisciplinary, drawing on the fields of economics, finance, management, political science, and psychology.
Tom O'Toole, Executive Director for MPA Programs at Cornell University's Brooks School of Public Policy, discusses what skills aspiring leaders need to efficiently and effectively run a nonprofit organization and how an MPA can help. Check out the podcast episode here.
A Look at Cornell University's MPA's Public and Nonprofit Management Concentration
To help you further your specific career goals, MPA students at Cornell University have the valuable option of choosing one of eight areas of concentration. Within each of these concentrations, you have the flexibility to formulate a personalized study plan.

By pursuing the MPA at Cornell University and choosing to concentrate in Public and Nonprofit Management, students graduate with the skills and tools needed to work as general managers in the public sector, or as leaders of domestic or international nonprofit organizations.

Armed with the Public and Nonprofit Management concentration offered within Cornell's MPA program, you can expect to secure roles, such as:
Program Analyst
Program Coordinator
Program Examiner
Program Officer
Senior Consultant
Ready to Jumpstart Your Nonprofit Career? Connect with us at Cornell University!
Ready to take on some of the world's most complex policy challenges? You're in the right place.

Cornell University is looking for students of exceptional quality who have the analytical, leadership, and communication skills necessary to succeed in a career serving the public across the public, private, and nonprofit sectors.

We hope you'll request more information today and find out how you can augment your career in the nonprofit sector with an MPA. You can also visit our admissions page to learn about applying.

We cannot wait to start this journey with you!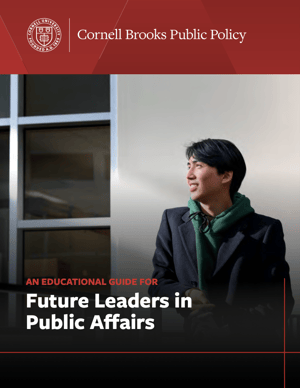 Download our resource, An Educational Guide for Future Leaders in Public Affairs, to learn more about the value of getting an MPA.