What are the Benefits of Having Two Master's Degrees?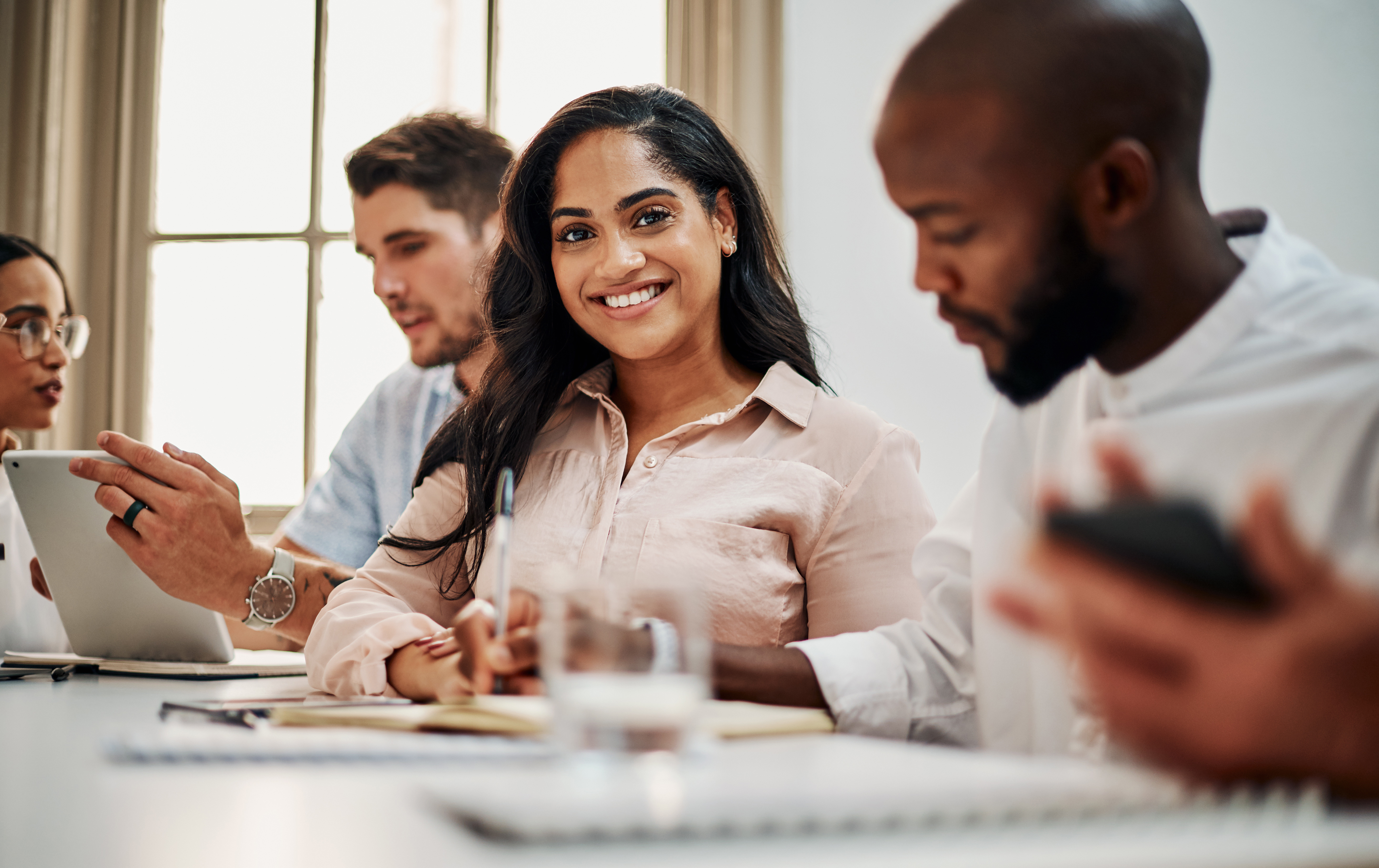 What are the Benefits of Having Two Master's Degrees?
So, you have made the decision to invest in a graduate-level education in hopes of pursuing a public administration career. As such, you understand that graduate school is an investment of not just time and money, but of energy.
If you are going to commit to graduate school, then you have the valuable opportunity to achieve not just one — but two master's degrees that will make you that much more marketable in the field of public affairs.
Make yourself a competitive leader in public affairs; learn more about Cornell's dedication to career management and professional development within the MPA program.


Understanding the Benefits of an MPA Degree
As a future leader in public affairs, you have one particularly strategic choice for ensuring that you develop the skills needed to make a difference in public policy: a Master of Public Administration (MPA) degree.
Relative to other professional degrees, the MPA is far more interdisciplinary, drawing on the fields of economics, finance, management, political science, and psychology.
Armed with an MPA degree, you can secure diverse roles that allow you to impact areas of public policy, such as:
Environmental instability

Economic policy improvements

Infrastructure upkeep

Social justice and human rights violations

Education reform
You can make an impact in areas of public policy like these issues and so many more. But you can also obtain an additional graduate degree alongside your MPA that will make you a marketable, competitive candidate in today's crowded workforce.
Here's Why You Should Pursue Two Master's Degrees
Armed with two professional graduate degrees, you will be that much more marketable and competitive once you enter the workforce. Here are just a few of the reasons to pursue two master's degrees while in graduate school:
A dual degree program allows you to learn about a variety of subjects and encourages you to explore your burgeoning interests.

Getting two master's degrees prepares you to succeed in the complex and interdisciplinary professional world.

You'll have increased career opportunities in competitive fields post graduation.

Pursuing two master's degrees will significantly expand your professional network.
Now, let us explore how you can obtain two master's degrees at Cornell University.
How to Obtain Two Master's Degrees at the Cornell Brooks School
The Cornell Brooks School offers a complementary degree option and a dual degree option for competitive, driven CIPA students looking to augment their MPA with an additional degree.
Explore our resource page — MPA vs MBA vs MPP: Comparing Popular Professional Graduate Degrees.
Complementary Degree
Master of Business Administration (MBA), Master of Public Health (MPH), and Juris Doctor (JD): Applicants who wish to pursue a Cornell MBA, MPH, or JD along with their MPA degree may work out a complementary program of study if they apply to and are accepted by both programs.
Fellows may then apply up to twelve credits of the complementary professional degree program (MBA, MPH, or JD) toward their MPA. Applicants to the MPA Program who have already completed a Cornell MBA, MPH, or JD may apply up to twelve credits from their other degree program toward the MPA degree if these are appropriate for an MPA course of study.
Pursuing these options may reduce the time toward degree completion by approximately one semester. Applicants should plan on meeting with the MPA Program Director of Graduate Studies to discuss which credits from the MBA, MPH, or JD would be transferable to the MPA program. Please contact the Brooks School MPA Program at 607-255-8018 or mpa@cornell.edu to set up an appointment.
Pro Tip: Read about 5 Reasons to Pursue a Dual Degree — Getting an MPA and an MBA!
Dual Degree
Master of Public Administration (MPA)/Master of Health Administration (MHA): A dual MPA/MHA program is available for students enrolled at the Brooks School and the Sloan Program in Health Administration. This option enables students to complete both degrees in three years while eliminating duplicate coursework.
Students must apply and be accepted to both programs (admission to one program does not guarantee admission to the other). The goal of this dual degree program is to enable students to combine training in public administration with training and management tools and their applications to health administration and of the organization of the health care sector, health policy, and the tools of public health.
Join a Community of Driven Changemakers at Cornell University
At the Cornell Jeb E. Brooks School of Public Policy, we offer a Master of Public Administration program that is dedicated to preparing the next impactful and transformative leaders in public affairs and public policy.
As an Ivy League MPA program, we produce not only qualified graduates, but marketable, mission-driven professionals who go on to make the world a better place.
Do you want to experience a fantastic educational community that will inspire, challenge, and transform you? Take this valuable opportunity to learn more about the Cornell MPA community; request more information or start your online application today.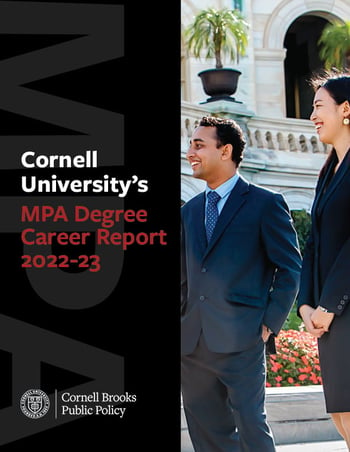 Learn more about getting an Ivy League MPA degree and about sought-after public service careers in the field of public administration.
---
Recommended for you