Getting an MPA to Advocate for At-Risk Children in the United States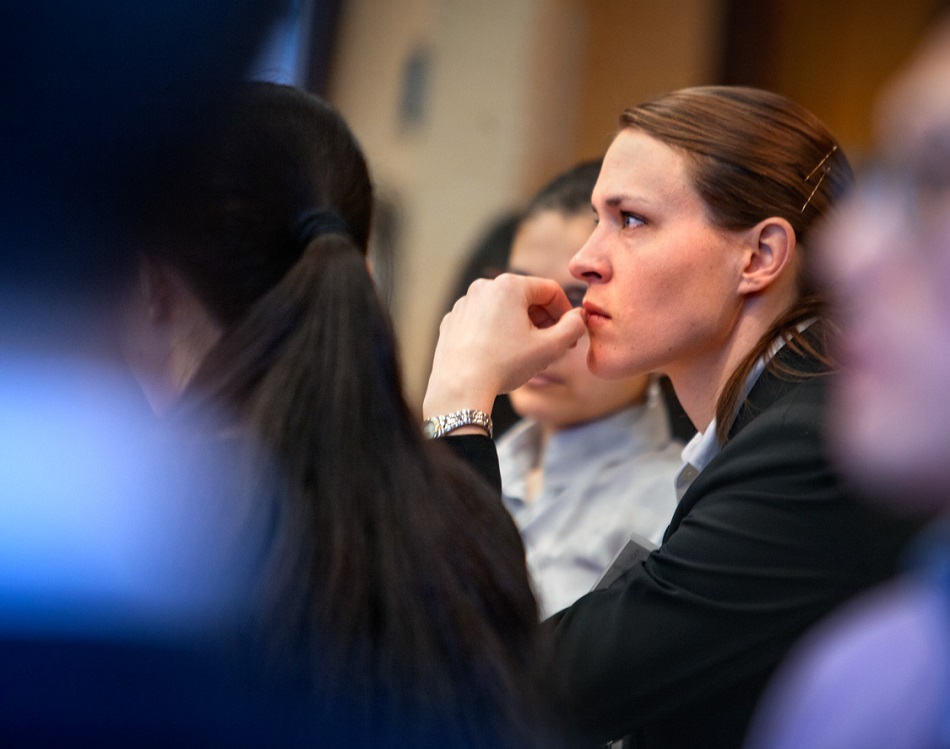 Jamie Frank concentrated in Social Policy while pursuing a Master of Public Administration at Cornell University. Her experience as a teacher in a high-poverty school inspired her to enter the social policy sphere and impact positive change for children like her students. She had this to say about her decision to pursue the Social Policy concentration: "I chose social and domestic policy because it was an interest to me. I found there were still systems that were worlds apart from each other here in the same country, and it's where I could do the most good."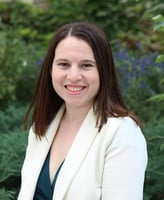 Maybe you're also passionate about impacting our educational systems, like Jamie. Or maybe your interests lie in another area of social policy, such as health care, gender equality, or poverty alleviation. An MPA degree will equip you with the tools needed to design, manage, and evaluate programs in whichever area of social policy your interest lies. You will gain a deep, comprehensive understanding of law, policy, and economics that will prepare you for a career in social policy. In short, the interdisciplinary nature of Cornell's MPA degree will give you unique and valuable insight into how to impact change and unity across sectors.
Bipartisan political conflict has made it increasingly difficult for elected officials to implement lasting, positive social change. At-risk children need passionate, mission-driven individuals to enter careers in social policy and fight for their well-being. Cornell University's MPA degree with a Social Policy concentration will equip and empower you to better the lives of our nation's children.
How will Cornell's MPA set me up for success?
Cornell University's MPA program is a heavily interdisciplinary program: Your law, policy, and economic coursework will be complemented by classes in psychology, political science, and management. We want you to graduate as a well-equipped and well-rounded professional, ready to step into the social policy sphere and make an impact on the lives of at-risk children.
Cornell's MPA degree program also recognizes the value and importance of experiential learning. A wide variety of internship and externship experiences give you the opportunity to put into practice what you learn in the classroom. This kind of practical experience in your field will be invaluable when you seek a career in social policy.
Cornell's MPA program offers both international and domestic internships in the public, private, and nonprofit sectors, making it easy for you to choose an internship specific to your social policy interests. Recent CIPA internships have been hosted by organizations such as Accenture, the Cato Institute, Citibank, Google, the International Rescue Committee, UNICEF, and USAID, to name a few.
As you study Social Policy at Cornell University, you could also pursue an externship designed to complement your MPA coursework. Cornell's global graduate education will enable you to live in Albany, Washington D.C., New York City, or even India while pursuing your degree. An externship will also expand your postgraduate opportunities as you network with established professionals and are exposed to diverse and challenging professional environments.
Careers in Social Policy
There are so many directions you could take your career in social policy. Here are just a few of the roles that may be available to you after you pursue a Master of Public Administration with a concentration in Social Policy.
Senior Policy Analyst
Have a direct impact on policies that influence the well-being of at-risk youth. As a senior policy analyst, you will provide in-depth analysis, advice, and recommendations involving complex social issues. You will also examine and critique current and proposed policies and offer alternatives. You'll have the opportunity to work in different levels of government, impacting wide-reaching change close to home.
Program Officer
Program officers are responsible for overseeing the development and implementation of an organization's programs. In this role, you can influence many aspects of an organization's functionality, from project management to staff development and daily procedures. Program officer positions are prolific at organizations and foundations that deal heavily in social politics.
Management Analyst
Work closely with organizational management to optimize the organization's efficiency and effectiveness. Evaluate and design systems and procedures that will directly cater to the organization's goals. Management analysts get to have a large role in shaping and determining how effective their organization will be; in organizations that serve at-risk children, you could determine how the lives of these children are benefited.
Program Analyst
Program analysts are more technically focused than management analysts. As a program analyst, you'll work to optimize the organization's operations. You'll likely work closely with technology to improve the organization's effectiveness, so if you have a passion for using technology to improve the lives of at-risk children, this could be a great job for you!
Senior Consultant
Work closely with organizations in developing and executing projects. Senior consultants typically lead small teams focused on client engagement and development of specific projects. You will be the subject matter expert on the project, and as a team leader, you will have the opportunity to be the primary influence on the project's effectiveness.
Advocate for at-risk children by getting an MPA at Cornell University
Cornell University's concentration in Social Policy offered within the MPA program is designed to equip you to make a direct impact in domestic policy. Our vast array of internships/externships, wide network of social policy professionals, and emphasis on interdisciplinary studies will make you a valuable asset to any organization focused on social policy.
At-risk children need passionate, driven individuals like you to step into social policy and advocate for them. Cornell's MPA will get you there. To achieve your professional goals and to influence social policy, request more information or apply online today!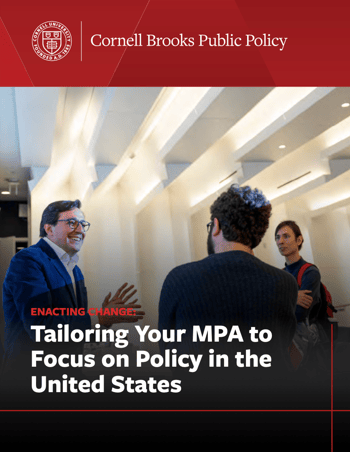 Explore our digital resource — Enacting Change: Tailoring Your MPA to Focus on Policy in the United States — for advice and tips related to pursuing your career in domestic policy-making.
---
Recommended for you