Want to Work in Environmental Policy? Here's Why You Should Start with an MPA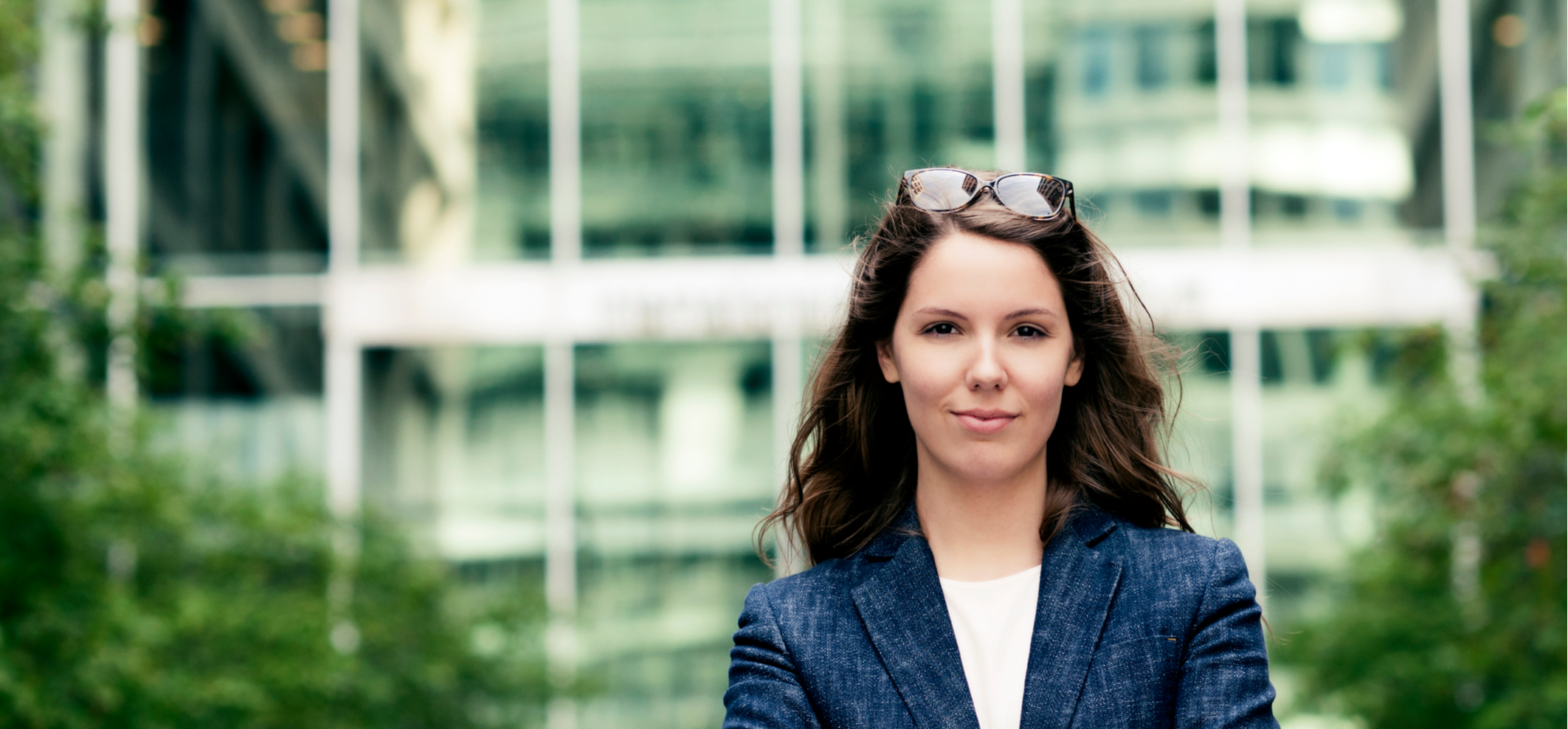 For those who are passionate about the environment, it may seem difficult to find a profession in which you can enact large-scale, meaningful change. How can you best utilize your talents and interests to make a tangible difference?
Whether you'd prefer to work in nonprofit research, environmental consulting, or a government agency, a Master of Public Administration degree will provide you with a strong academic foundation for a fulfilling career in environmental policy.
The interdisciplinary nature and global focus of an MPA make it one of the most valuable graduate degrees for future policy makers.
As a student in Cornell's MPA program, you'll study finance, management, political science, economics, and political psychology. Although a Master's in Business Administration is also an interdisciplinary degree, the mission-driven focus of an MPA differentiates it from an MBA, making it a more compelling choice for impact-oriented individuals.
The global focus of the program is reflected in our graduates' professional achievements: Of Cornell's MPA graduates, a remarkable 45 percent are employed internationally. As environmental issues are inherently global, this aspect of the program is especially relevant if you're planning on choosing the Environmental Policy concentration.
MPA graduates are uniquely suited for careers in the public sector.
A large percentage of Cornell's MPA graduates have successfully pursued careers in the public sector with employers such as USAID, the World Bank, and the State Department. The program's approach to teaching its disciplines through the lens of public service ensures that students graduate with comprehensive knowledge of governmental policy and public affairs.
Moreover, the concentration in Environmental Policy is valuable in that the coursework will also provide you with specific environmental knowledge to complement the policy-focused aspects of the MPA. For instance, Allison Springer, MPA alum, recently graduated from CIPA with a concentration in Environmental Policy. She now works as a marketing and research associate for Outdoors America Open Space Institute, located in Washington D.C.


When asked her top three reasons that CIPA was a good fit for her, she said:
Academic rigor

. I enjoyed the challenging coursework that I chose for my degree. I appreciated that we were encouraged to take classes all over campus and gain exposure to multiple disciplines that were relevant to our field.

Cornell and Ithaca community

. Going through the CIPA program introduced me to a variety of different people at Cornell and Ithaca. I appreciated the opportunity to immerse in a small community and build a network that will continue to grow in the coming years.

Financial support

. CIPA is a very generous program. Because of the grant funding that I received, I was able to focus on my studies and not stress about looming financial responsibilities.
The skills you'll learn in an MPA program will enable you to advocate for change through a career in non-profit advocacy.
Environmental nonprofits play a significant role in raising awareness and advocating for policy change. Organizations such as Greenpeace, the Sierra Club, and Clean Ocean Action are dedicated to fighting climate change and pollution in order to preserve the future of our planet. By getting an MPA, you'll be well-equipped to join one of these organizations as a consultant or an analyst.
You can pursue an impact-oriented career in the private sector.
Working in the private sector doesn't mean that you need to be solely profit-driven. In recent years, there has been increased demand in many businesses for green jobs. Another option is to pursue a career as a corporate social responsibility (CSR) consultant. As a CSR consultant, you'll be responsible for helping companies become more sustainable and environmentally friendly. You could also work as a policy analyst in an environmental consulting firm.
As a CIPA student, you'll even have the opportunity to earn a certificate in Environmental Finance and Impact Investing. If you enjoy economics, this may help to jumpstart a rewarding career in impact investing.
Our MPA program is innovative and experiential, and the concentration in Environmental Policy is designed to give you an edge on the competition.
For a degree such as an MPA, a strong experiential component is essential. Internships and externships are a significant aspect of Cornell's curriculum, and the requisite CIPA Capstone project gives students the ability to conduct research or develop proposals for clients. As a result, you'll gain plenty of relevant hands-on experience even before you graduate.
If you choose to focus on environmental policy, you'll take courses on environmental governance, corporate responsibility, and sustainable energy systems. You'll learn in depth about the effects of climate change on the environment, gain political and legal perspectives on environmental policy, and become aware of on the complex, interdependent factors that affect and regulate the natural environment in which we live.
If you're a mission-driven individual interested in affecting policy change, the Cornell Institute for Public Affairs' MPA program may be an ideal choice to help you achieve your professional goals. We encourage you to request more information or apply online today!
Explore our digital resource — An Educational Guide for Future Leaders in Public Affairs — for tips and tools related to pursuing a Master of Public Administration degree and a career in public affairs!

---
Recommended for you