[Faculty Q&A] Understanding the Importance of Translational Research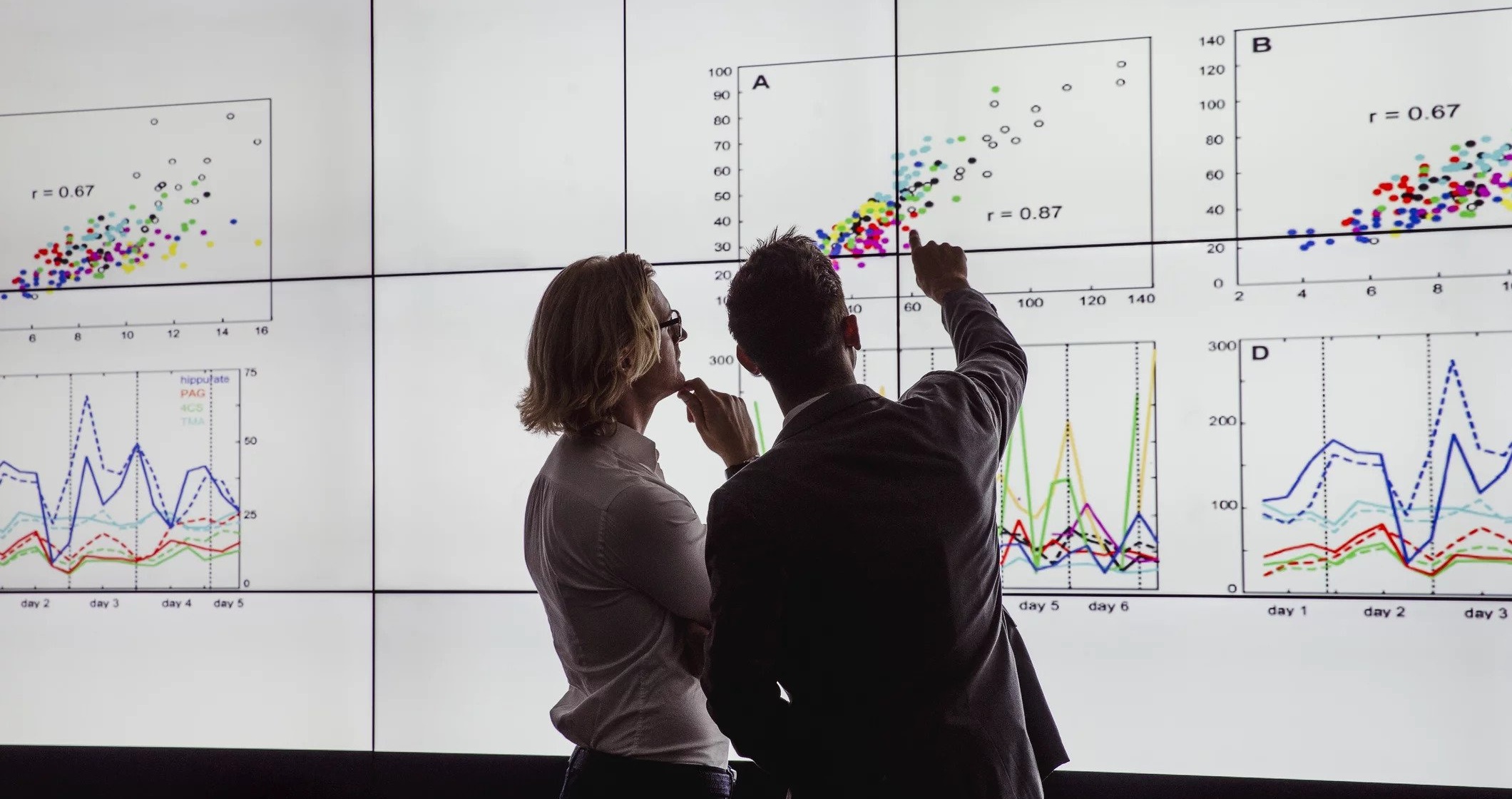 Janis Whitlock is a Research Scientist in Cornell's Bronfenbrenner Center for Translational Research. She is also the Director of the Cornell Research Program on Self-Injury and Recovery. She is the author of publications on non-suicidal self-injury in adolescence and young adulthood, social media and mental health, and in youth connectedness to schools and communities. She is dedicated to translating research into practice and policy through broad dissemination of user friendly materials and web-based training and education programs for parents and professionals (see www.selfinjury.bctr.cornell.edu).
By reading the below interview, you'll get a better understanding of Janis Whitlock's experience as a research scientist and learn more about her role as the Director of the Cornell Research Program on Self-Injury and Recovery. She also offers her thoughts on the pros and cons of going back to school to pursue a Master of Public Administration degree. We hope her story will help you make a decision about getting an MPA and about pursuing a career in public affairs.

What is your background and how has it prepared you to be a part of the CIPA MPA program? How long have you been with CIPA?
My background is quite varied and blends both research and practice from multiple vantage points. The first decade and a half of my professional life was spent working the front line in areas related to women's health. The past 15 years have been dedicated to production and translation of scholarship in areas related to youth and family health and well-being. My current research is focused primarily on adolescent mental health, social media use, and sexual violence prevention. Prior to my professional role as researcher, I was a community educator, program designer, and program evaluator in areas related to women's and adolescent health. I use these varied perspectives to inform my work with CIPA. Bridging research and practice and policy is a natural way to blend the various experiences and skills that have characterized my professional life over the past several decades and fits nicely with CIPA goals for students.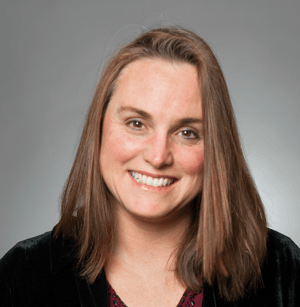 What specific course do you teach for CIPA students? How does the course (or courses) fit into the MPA curriculum?
AT CIPA, I teach PADM 5380 - Seminar in Translational Research: Bridging Research, Programs and Policies. This is a Core course, under the foundation area of Administrative, Political, and Policy Processes.
What do you enjoy most about working with the CIPA program/with CIPA students?
I very much enjoy the applied interests of the CIPA students with whom I have worked. Most have had valuable experiences as professionals and can bring that to our class discussions. Such experience also equips CIPA students well for understanding and working with key Translational Research concepts and frameworks. Since the course is dedicated to understanding the relationship between science and the applied uses of science in real-world settings, CIPA students bring a natural ability to understand and, even better, to apply what we cover in their post-CIPA professional lives.
What advice do you have for someone who is considering the pros and cons of returning to school to pursue an MPA degree?
I think of graduate school as a means of securing the specific skills and tools one will need to take the next professional step they envision for themselves. So, coming with a clear focus and set of interests is really helpful. Taking initiative and taking full advantage of the many offerings one will encounter as part of the CIPA program is the very best way to walk away with the skills and, ideally, connections one can leverage for using their MPA. And, in light of the many serious challenges facing an increasingly networked world with increased complex administrative, policy and programmatic challenges, this is an excellent time to purse an MPA.
What research projects are you currently involved with?
Way too many! Projects related to non-suicidal self-injury and broader mental health, sexual violence prevention focused on middle school boys, and exploration of the linkages between social media and mental health. I am also engaged with a good deal of knowledge transfer with a focus on assuring that individuals in the best position to use the research I produce, such as youth serving providers and parents, are well-equipped to use what we are learning to assist their youth.
If you have questions about attending Cornell University's Institute for Public Affairs, we encourage you to request more information today!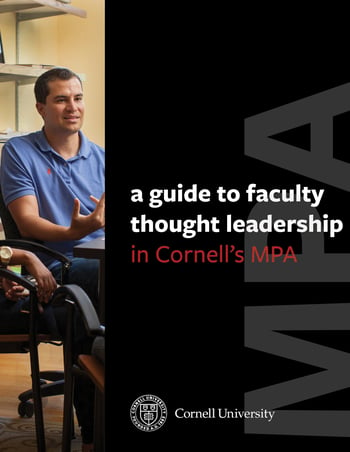 In Cornell's MPA program, you'll learn from world-class faculty who represent disciplines from across the university. Take the first step in transforming your future, and download the guide today!

---
Recommended for you