How the MPA Infused my Engineering Career with Decision-Making and Policy Skills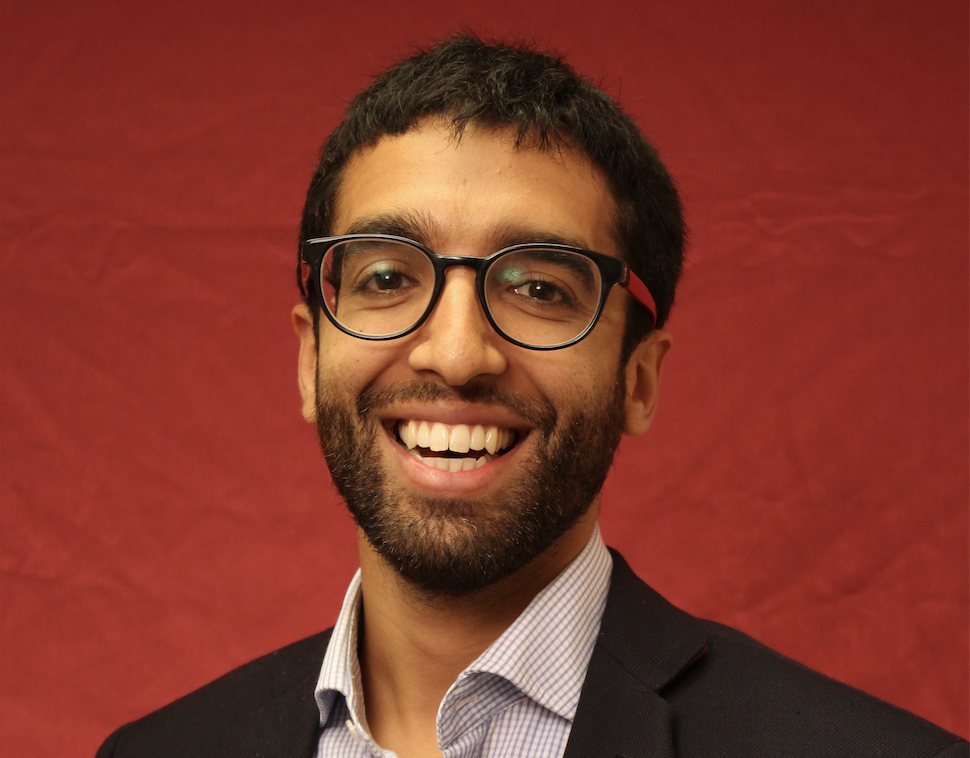 Alqayam Meghji completed his MPA at CIPA in May of 2019 with a concentration in Science Technology and Infrastructure Policy. He augmented his degree with a CIPA graduate certificate in Infrastructure Project Management and Finance (IPMF). Currently, he serves as the SEO Policy Officer at the Department for Business, Energy and Industrial Strategy (BEIS) in London, UK.

What made you choose CIPA over other programs you were considering?
I looked at a range of MPA programs in both Europe and the USA. The European MPA programs, for the most part, are a one-year process that is very quick and therefore based on mainly theoretical experience. I was looking for something with a more practical element to the learning process. Most of the MPAs I looked at also had a rigid structure with the ability to chose only a handful of electives from a small pool of courses. The Cornell MPA allows students to take a wide range of courses and to tailor the experience to their interests whilst meeting skill gaps.
What are your long-term career goals? How did CIPA help prepare you for these?
For some time now I have been aiming to develop a career that bridges my engineering background in a policy and decision-making role. CIPA has allowed me to, not only develop the theoretical knowledge base, but also gain hands-on experience that is necessary to combine these types of skills into something that is unique.
What would you say are the top reasons that CIPA was a good fit for you?


Practical focus
Flexible course structure
International cohort
Location (although I did not realize this until I came to visit)
What "stand out" experiences at CIPA made a lasting impact on you?
Coming from a technical and quantitative background, I had developed an interest in the qualitative side of the world. However, I had no formal, guided education in this area. Courses that really stood out and will stay with me include: Devolution, Privatization, and the New Public Management; Managing NGOs and Non-Profits, and Infrastructure Policy. These were all delivered by exceptional professors who took an active interest in the learning experience of their students.
Outside of the courses, the time I spent in Rome at the UNFAO was highly memorable and has given me contacts and experience that I had been looking for in the area of climate change and agriculture. Additionally, my two other practical experiences attending the UNFCCC COP24 in Poland and seeing the international negotiations was an amazing experience, as was the week long winter practicum in Puerto Rico, which was part of the Infrastructure Certificate program. The former experience was a culmination and manifestation of my long-term drive to work on climate change issues; this experience allowed me to work with NGOs and culminated in a live panel interview I was on with the Alliance for Global Water Adaptation. The latter experience really drove home, and validated, my choice and ability to bridge the technical and policy worlds in the delivery of basic services to communities most in need.
How would you describe the sense of community you find at CIPA?
The community I have found here at CIPA differs from previous ones. CIPA attracts people who are driven by a variety of issues, all of which are in the interest of the public good. It is a rare situation where that many smart, driven, talented, and accomplished people are in one place. From the climbing wall to the squash courts, and the library to the bars and cinemas, I have had countless experiences with my CIPA colleagues, and colleagues from other schools, all of which I cherish.
The alumni network of Cornell is strong, and there is a justifiable pride in being an alum. I hope that I will remain in touch with both my colleagues and the wider Cornell network. I imagine that we will run into each other in the future given our common north star of public service.
Describe the role that the Capstone played in your educational experience at CIPA.
Capstone allowed me to blend my NGO management skills with my technical and strategic skills from my previous career. The space to practice blending new skills is important to embed the learnings from coursework into one's professional work. It has also been an opportunity to contribute to a cause that I feel strongly about, meeting SDG 6.
What advice do you have for students thinking about pursuing an MPA at Cornell?
I think that it is important to understand, before you arrive here, why you are applying and what you want to get out of the degree. I found the flexibility to be beneficial, but I am aware of others who found it more of a curse because they were unsure of their direction. Consult the course roster, conduct a personal skills gap analysis, and most importantly decide if you want to spend two years in rural Ithaca.
I would also say lean on the professors within the course as well as alums of the program. They are your greatest resource for information and will meet if not go beyond what you expect of them.

Learn more about how an MPA is a rigorous, professional, post-graduate degree that prepares students for interdisciplinary careers by downloading the Cornell MPA Guide.
---
Recommended for you