How Cornell's MPA is Preparing Me to Work in the Energy Sector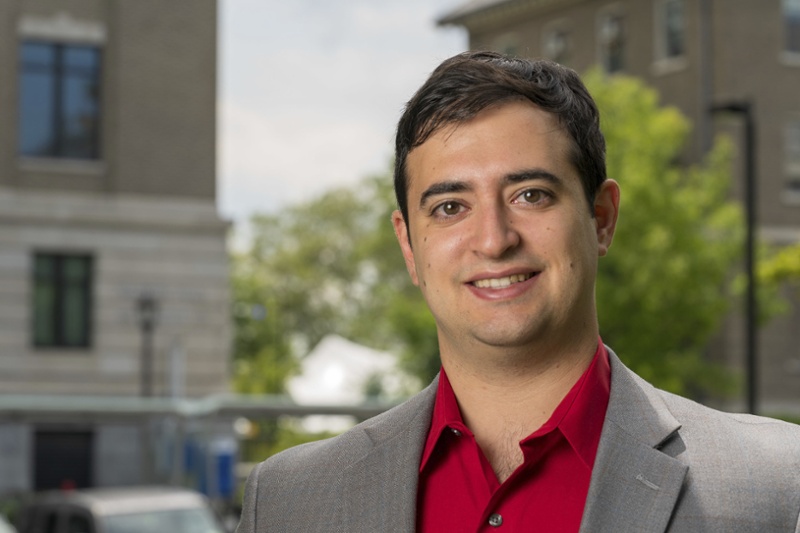 Steven Greco graduated from CIPA in May of 2018 with a concentration in Government, Politics and Policy Studies. He is employed as a Regulatory Affairs Analyst at NextEra Energy Resources in Juno Beach, Florida.
Here's a closer look at Steven's experience in Cornell's MPA program and how getting an MPA has prepared him to pursue a career in environmental policy.
What made you choose CIPA over other programs you were considering?
I chose CIPA for a variety of reasons. Cornell's brand first caught my attention. After researching the CIPA program, I was intrigued by what I found. CIPA's offerings would allow me to take courses from a wide range of study areas. Once here, I discovered that was absolutely the case. Furthermore, Ithaca is a wonderful city with so much to offer; I found a myriad of amazing things to do during my two years at CIPA.
What are your long-term career goals? How did CIPA help prepare you for these?
I plan to work in the energy sector crafting and implementing policies to positively affect society and the environment. CIPA taught me the necessary skills to achieve this goal, including how to navigate the intricacies of government and the interaction between policy and politics.
What were the top three reasons that made CIPA a good fit for you?
First, CIPA gave me the flexibility to craft my own course of study within my concentration. Second, the program had a commitment to helping each student develop his/her own unique skills. Through offerings such as the Environmental Finance and Impact Investment (EFII) Certificate Program and the Capstone, CIPA offers numerous opportunities for students to sharpen their skills as well as learn about new topics that they otherwise might never have had the chance to study. Finally, the third reason that I believe CIPA was a good fit was the persity of the student body itself. I interacted with people from all over the world and made lifelong connections with them, many of whom I will be able to rely upon throughout my life and my career.
Are there any particular "stand out" experiences at CIPA that made a lasting impact on you?
The project that I worked on in my consulting course and the subsequent trip to India to complete field research were stand-out experiences. The consulting course allowed me to work in a professional environment with a team of students, as we collaborated to solve a problem for a real-world client. This experience gave me an opportunity to manage and adapt to the challenges that consultants deal with on a daily basis. As a result of this course I believe I am a more effective communicator, and I learned critical skills for working on a team. The follow-up trip to India provided even more learning opportunities, as our team worked to put our plan into action. We had to be responsive to the reality of the situation on the ground and adapt on the fly in order to be successful.
How would you describe the sense of community you find at CIPA?
The sense of community at CIPA is nothing short of wonderful. I interacted on a daily basis with students from all over the world--from India, Sweden, China, Pakistan, etc. Many of them will be lifelong friends. CIPA's community allowed all of us to work together in an academic setting as we made the best of our short time at Cornell. In addition to the social interactions, we learned from each other as we were exposed to and grappled with a myriad of different viewpoints.
What role did the Capstone play in your educational experience at CIPA?
The Capstone offered a similar experience to the Consulting course, allowing teams to work with a professional client and deal with the numerous challenges associated with having a client located across the world. The Capstone allowed me to refine my skills of condensing a significant amount of information into a concise format that would be used by our Client's potential customers.
If you have questions about attending Cornell University's Institute for Public Affairs, we encourage you to request more information today!
Subscribe to our graduate education blog — Public Policy in Action — for tips and tools related to pursuing a Master of Public Administration degree!
---
Recommended for you