My Summer MPA Internship in DC — Rooted in Sustainable Agriculture
Alyssa Marcy is a second-year CIPA student concentrating in Environmental Policy. Born and raised in Upstate New York, her studies focus on the intersection of sustainable agriculture and how it relates to water management and quality. She is particularly interested in regional and local approaches to food systems and how to engage stakeholders in collaborative decision-making across policy, science, and community.
Here's what she had to say about her experience in Cornell's MPA and specifically, her public administration internship.
Public Administration Internship Experience in Washington DC:
This summer, I had the pleasure of working at the U.S. Department of Agriculture (USDA) in Washington, DC. Specifically, I worked within Agricultural Marketing Services (AMS) on the implementation of a brand new grant program called Regional Food Systems Partnership Program (RFSPP) that was born out of the 2018 Farm Bill. I was tasked with researching the current academic literature on regional food systems, collecting and incorporating stakeholder feedback, and developing an understanding of how research and feedback interact with the legislation that binds the program itself.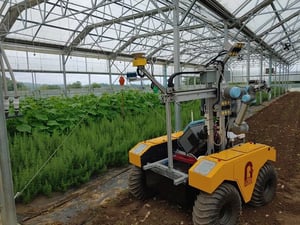 I was born and raised in Upstate, New York. Despite a couple of moves, my family always lived in a farming community, and I grew up with the understanding that mucking stalls and harvesting fruits and vegetables was integral to life. The choice to apply and then attend the Cornell Institute for Public Affairs last fall arose out of a need to fix a problem I had witnessed my entire life: a food system that was failing the environment and a political system that was failing its farmers. And so, my undergraduate degree in music that was followed by a three year stint in veterinary medicine suddenly took another turn — towards home.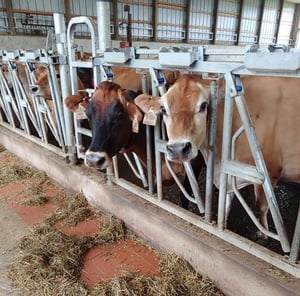 In my time at Cornell thus far, I have focused on catering my studies to sustainable agriculture and localized food systems with a focus on stakeholder engagement. Perhaps one of the greatest needs I have identified in the decentralized governance system of today is how to communicate across and among different types of people. This is important for two reasons: 1) solving "wicked" problems requires access to correct information; and 2) assuring that policies reflect true needs.
During my internship, I drew from concepts and skills learned in various MPA classes. When I had to interpret Farm Bill legislation, I relied on the experience that I had gained reading statutory language in my Comparative Environmental Regulations course. Equally important was my Public Administration course, which had exposed me to case studies, where I was required to identify stakeholders and hypothetically manage their competing interests.
Aside from my office work, I was lucky to have the opportunity to travel, twice, during my internship. In June, I was one of the USDA AMS representatives that attended the Sustainable Agriculture and Food Systems Funders (SAFSF) conference in Pittsburgh, PA. This served as an opportunity for AMS to hold a session on the newly created RFSPP and elicit feedback from funders. As part of the conference, attendees were able to learn about food initiatives in the Pittsburgh community. We visited Rivendale, a dairy farm that uses robotic milking techniques and partners with Carnegie Melon University, piloting robots trained to monitor plant growth.
Attendees also learned about 412 Food Rescue, a volunteer-based nonprofit that works to redistribute food to community members in need. In July, I attended a Local Foods, Local Places workshop in Charlottesville, VA. Headed by the Environmental Protection Agency (EPA) but in partnership with USDA, these workshops bring together organizations involved in a local food system and provides technical assistance to improve food access within a community.
I am grateful for the experience I had over the summer working for AMS. It was a great space to utilize the skills I had learned at CIPA during my first year and add skills to my professional toolkit And to boot, I became very well versed at reciting (many) lengthy acronyms.
Connect with Us!
Are you ready to experience real-world learning while tackling some of the world's most complex policy challenges? You're in the right place. We are looking for students of exceptional quality who have the analytical, leadership and communication skills necessary to succeed in a career serving the public in government, nonprofit or for-profit sectors. Get started today!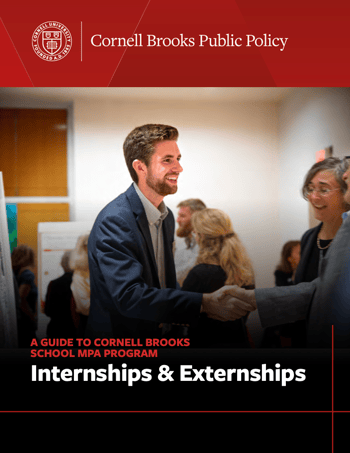 Learn more about the opportunities available to Cornell's MPA students by exploring our interactive resource:
A Guide to Internships & Externships in the Cornell MPA Program.
---
Recommended for you