Goals of Ending Homelessness: Why Sharlene Chose Public and Nonprofit Management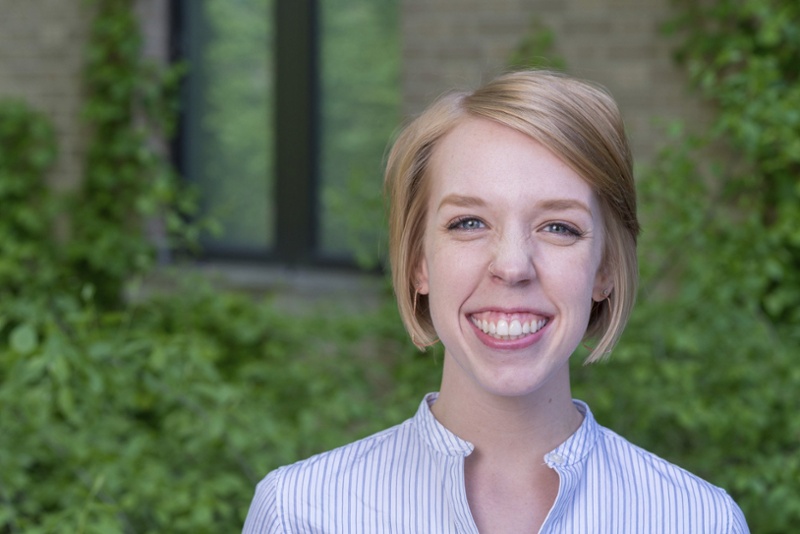 Sharlene Castle, a Returned Peace Corps Volunteer, graduated from CIPA in May of 2018 with a concentration in Public and Nonprofit Management. She is employed as a Project Manager for Jaydot LLC, in Washington D.C.
Sharlene Castle recognizes the need for mission-driven, dynamic, and focused leaders in public affairs. She pursued Cornell's MPA and chose the Public and Nonprofit Management concentration in order to focus on domestic policy issues, including developing supportive and affordable housing projects with the goal of ending homelessness.

Why CIPA? There are a lot of MPA programs around, so what made you choose CIPA over other programs you were considering?
As a Returned Peace Corps Volunteer, I chose Cornell's MPA primarily because of the flexibility and size of the program, as well as the Cornell brand. My initial concentration was Human Rights and Social Justice, which I switched to Public and Nonprofit Management once I realized the latter was more relevant to my career path. In addition to the CIPA core classes, I took several classes in other departments related to management and affordable housing.
Having the flexibility to shape my own concentration curriculum and take classes across the university was a huge advantage of CIPA. I also found the size of the program to be an advantage—it's large enough to create a solid network, but small enough to really get to know most of your classmates and forge lasting friendships.
What are your long-term career goals? How did CIPA help prepare you for these?
In the future, I'd like to lead a nonprofit working on issues surrounding homelessness and affordable housing. CIPA helped prepare me for this career by allowing me to take classes that will allow me to excel in both the short- and long-term—from affordable housing policy and real estate development to spreadsheet modeling and nonprofit management and finance. Even more importantly, CIPA's alumni network helped me get a summer internship in my field that turned into a full-time job offer.
The spring break 2018 Pakistan Trek, organized by two of my fellow CIPA classmates, was one of if not my best experience at CIPA. Having the opportunity to see my classmates' country through their eyes was amazing and something I'll always carry with me.
What would you say are the top three reasons that CIPA was a good fit for you?
The flexibility of the curriculum and ability to take classes in other departments.
The size of the program and opportunities to connect with classmates.
The relatively generous aid CIPA provides both for tuition and for activities throughout.
How would you describe the sense of community you find at CIPA?
At the risk (guarantee?) of sounding cliché, the friendships I've made at CIPA have been life-changing. Because CIPA is comprised of an eclectic, multi-national group of students, I've forged close friendships that I probably wouldn't have otherwise as an American focusing on domestic policy issues.
As a result of those friendships, I have learned about important problems outside of my field of study, for example the Israeli occupation of Palestine, or Pakistan's continued fight against terrorism. Such issues, once tangential in my mind, are now at the forefront, as they affect those I've come to call my best friends. Though perhaps not professionally beneficial given the diversity of our concentrations, I have no doubt many of those friendships will remain in the decades to come, and I will continue to be a better person for it.
If you have questions about attending Cornell University's Institute for Public Affairs, we encourage you to request more information today!
Check out our resource — The Cornell MPA for Returned Peace Corps Volunteers — to learn everything you need to know about jumpstarting your MPA and taking advantage of the Coverdell Fellowship at Cornell University.

---
Recommended for you