Combating Climate Change with My Concentration in Environmental Policy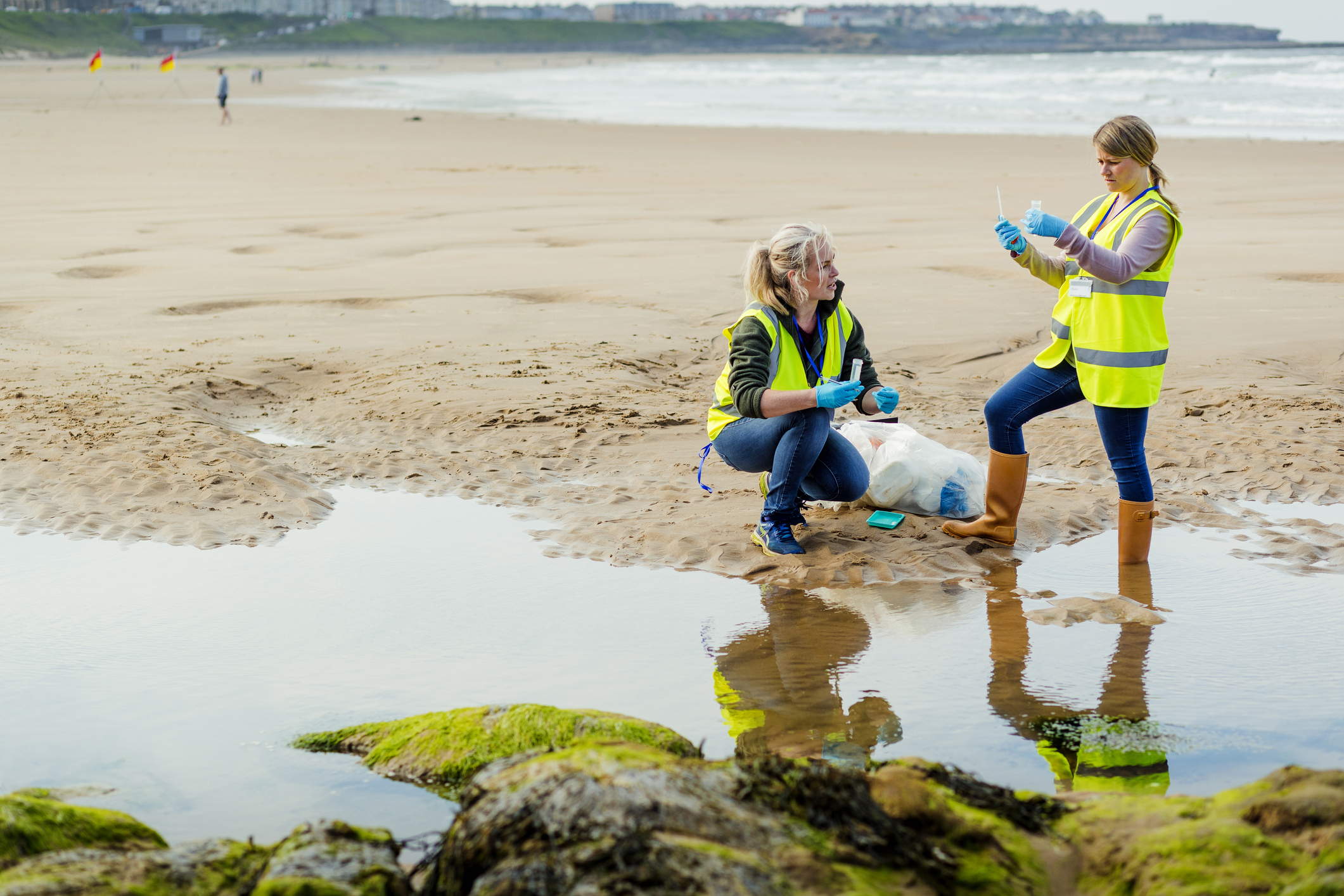 Katie Egan is currently pursuing a concentration in Environmental Policy at the Cornell Institute for Public Affairs. We had the opportunity to talk with her and ask her a few questions about getting an MPA at Cornell University!
Here's what she had to say about why she chose CIPA, why she's interested in policy-making related to the environment, and how Cornell exceeded her expectations.

What was your background before coming to CIPA?
I graduated from the University of Notre Dame in May 2017. I received a bachelor's degree in honors anthropology and also studied pre-health. Throughout college, I worked on the opioid crisis for several years at a county jail and in a District Attorney's office.
Briefly explain why you chose to pursue an MPA program and CIPA in particular?
Ever since I first studied environmental science in high school I found it fascinating. As a pre-medical undergraduate student, I was drawn to many medical anthropology courses in which I chose to focus my research on environmental health. Although I had been preparing for a different path, the urgency of climate change seemed too pressing to ignore. During my senior year, I decided to take the plunge and apply to public policy and public administration programs with the goal of pursuing a career in environmental policy.
When I was comparing my options of public administration/public policy programs, CIPA stood out due to its flexible curriculum and extensive extracurricular programs. The CIPA program offered a more diverse and extensive number of courses which would enable me to be more prepared and well-rounded than other top programs.
How has CIPA met and/or exceeded your academic and professional expectations?
CIPA has definitely far exceeded both my academic and professional expectations. I never would have expected I would travel to both Nepal for research and Dubai to compete in the World Government Summit's University Challenge in my first year at CIPA. I also wasn't expecting the ample opportunities to work with members of the Ithaca community. I have worked with the community both on drug education for high school students and with the Tompkins County EMS Task Force. I am extremely grateful for the opportunities CIPA has provided me. These opportunities have also allowed me to connect with the community I have decided to call home for two years.
What was the most pleasant surprise about your first year at Cornell?
I chose CIPA because I was excited about the accessibility of Cornell University resources outside the public administration program. However, I definitely was not prepared for the magnitude of accessibility of other departments and professors. Cornell has immense opportunities and I have spoken with multiple professors in other departments that have emphasized the spirit of cross-departmental collaboration.
Outside of the public administration program this past year, I traveled to Nepal with anthropology professors, collaborated on a project with science and engineering professors, attended a weekly engineering graduate student seminar on renewable energy, took a business class, and auditioned for and performed in The Vagina Monologues with undergraduate students. As a new student, this culture of collaboration has been extremely noticeable. I never thought there was a lack of collaboration at my previous institution, until I experienced true collaboration at Cornell.
Tell us about your internship.
I am currently working for Blue Cross Blue Shield of Massachusetts as a Sustainability and Environmental Health Intern. When I entered CIPA, I was interested in working in environmental policy within the public sector. However, a class on Corporate Responsibility during my first semester opened my eyes to the exciting changes in the sustainability arena in both the private and non-profit sectors. I decided to pursue an internship in corporate responsibility in order to determine if I want to pursue this path following graduation. So far I have been extremely excited by the job and by the skills I have been able to utilize from so many of my first year CIPA courses.
When people ask you to describe your experience at CIPA/Cornell, what do you tell them
?
It is honestly difficult to explain how rewarding my experience at CIPA has been so far and how grateful I am for the skills I have acquired, people I have met, and opportunities I have been provided. I loved my undergraduate institution and never would have imagined I would feel so connected to and proud of my graduate school.
In one year, I have experienced incredible growth in my academic and professional life. Choosing CIPA is one of the best decisions I have ever made.
If you have questions about attending Cornell University's Institute for Public Affairs, we encourage you to request more information today!
Download our digital resource — The Real Value of Cornell University's MPA Degree —to learn about the real, measurable value of Cornell University's
Master of Public Administration degree.
---
Recommended for you