Using My Cornell MPA to Strengthen the Arts Community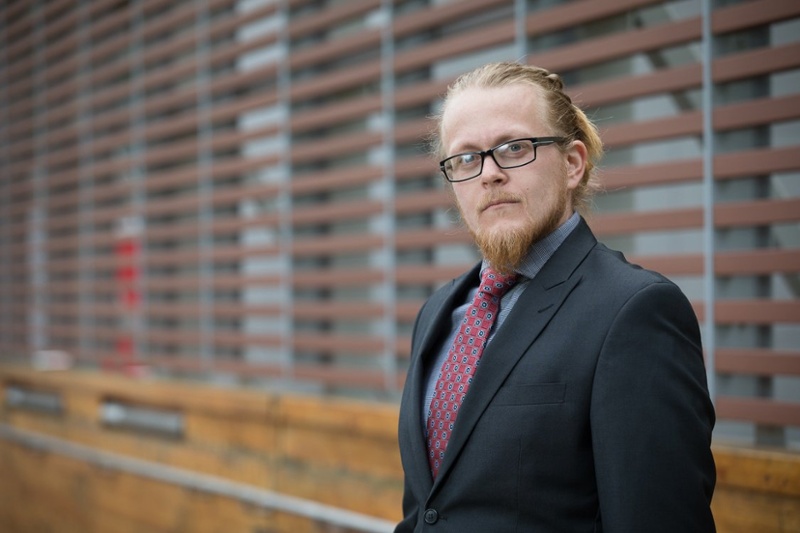 Ben Sandberg graduated from CIPA in May of 2017 with a concentration in Public and Non-profit Administration. He is employed as a Museum Director at the 1890 House Museum in Cortland, NY.
The Cornell MPA is proud to be home to a diverse range of students who come from all different backgrounds: professional, personal, and academic. Ben, a Cornell MPA graduate of 2017, was always interested in the arts, and now, he's using his Cornell MPA to help arts organizations to develop stronger local communities. Here are a few of his thoughts on getting an MPA and working in domestic policy as museum director in New York.
What made you choose CIPA over other programs you were considering?
Flexibility, first and foremost. I was interested in the intersection of cultural institutions and the public sphere – to me, this meant anything from public art to cultural tax programs to support arts organizations. I almost exclusively applied to Arts Management programs, but didn't feel that was the best fit for me. CIPA, and Cornell more broadly, allowed me to structure a course of study that aligned with my specific interests and made relevant connections to practitioners in the field.
What are your long-term career goals? How did CIPA help prepare you for these?
I want to keep using arts organizations to develop stronger local communities. CIPA helped me shape an effective strategy for developing collaborative projects, experiment with different approaches to program design, and put me in a position to network comfortably. CIPA gave me a setting to study approaches managing nonprofits, and then the opportunity to develop my own style through professional opportunities.
What would you say are the top three reasons that CIPA was a good fit for you?
1. Program Flexibility – though this can be overwhelming if you don't have a passion to direct your choices.
2. Cornell's Network – the Big Red network is powerful, and it remains beneficial long after you graduate.
3. Connection Between Classwork and Professional Opportunities – I was able to take assignments for a variety of classes, and link them to work for other organizations. This was even beyond the Capstone and consulting courses, which emphasized connecting to the local community.
Are there any particular "stand out" experiences at CIPA that made a lasting impact on you?
I fondly remember the work for a policy competition. We were working on designing a program/policy that was well outside of my comfort zone, but taught me so much about building a program from scratch to achieve a broader behavioral change. We put in a ton of work for the competition, and I remain close with my other team members – the experience forged lasting friendships!
How would you describe the sense of community you find at CIPA?
I came into CIPA unsure of my fit – I was a scenic artist and fabricator, and I was worried about entering the program. Turns out, everyone else had backgrounds that were just as unique as mine. I was excited to work with colleagues who came with such diverse experiences. Everyone I had the chance to work with challenged me to see problems through different lenses, and try solutions I would not have arrived at in a room full of arts-centric people. That community is still in place today: I work with old classmates on projects for the Museum, I use their connections to network, and am thrilled to still call them friends!
What role did the Capstone play in your educational experience at CIPA?
My capstone was my first experience in a Museum setting, and played a big role in my interview for my current position as the Director of a Historic House Museum. Although I had an arts/cultural organization background (primarily theater), the direct opportunity I had with the Museum of the Earth proved exceptionally valuable. You can write studies and reports all day long, but practical experience with a professional organization should be mandatory for a professional Master's program. I still speak and work with my project advisor, and it has direct benefits to my current job.
Now that you've been in the workforce for a bit, is there anything that, with 20/20 hindsight, you would go back and change about how you approached your MPA and your coursework?
Of course there are things to change – though most of them I wouldn't have known at the time. For instance, if I had known that I would be involved with a Historic House, I would have taken more historic preservation courses in the City & Regional Planning Department. However, you can't really predict those types of things. I do wish I used my first semester to more deeply connect to groups and organizations in the Ithaca community. The most valuable experiences – for personal growth and for professional opportunities after graduating – are directly tied to outside classroom work. With increased effort during my first semester, I feel like I could have tied inside classroom work to outside opportunities.
If you have questions about attending Cornell University's Institute for Public Affairs, we encourage you to request more information today!
Explore our digital resource — Enacting Change: Tailoring Your MPA to Focus on Policy in the United States — for advice and tips related to choosing a career in domestic policy-making.