Cornell's MPA Program Was the Perfect Fit for Me — Here's Why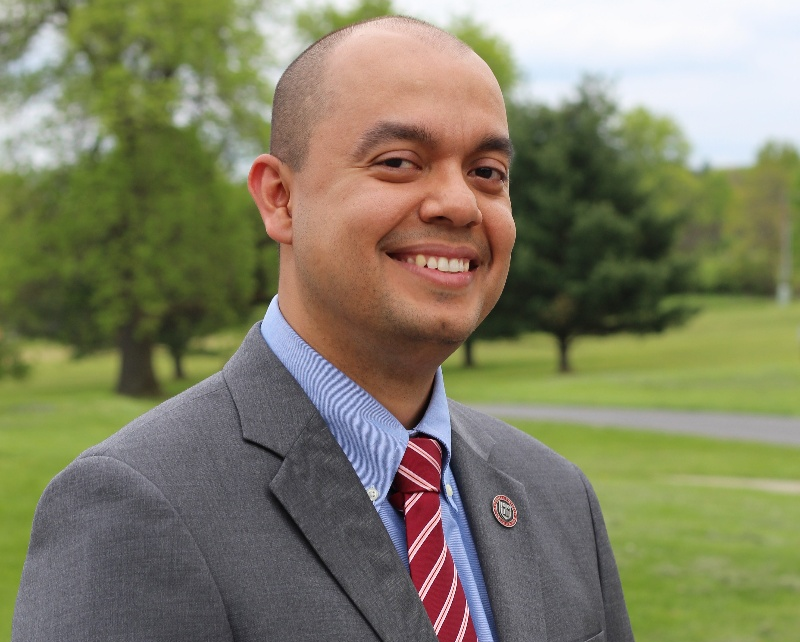 Mauricio Cortes graduated from the MPA Program in May of 2017 with a concentration in Public and Nonprofit Management. He is now employed by the US Department of Labor, where he serves as a Labor Attaché in the Mexico City metropolitan area.
He's here to tell us about getting an MPA, why an MPA was worth it, and what his future career goals are!
What made you choose CIPA over other programs you were considering?
(1) Flexibility. Giving the competitive nature of today's job market, MPA professionals need to be trained and educated in fields such as sustainability, management, business, labor relations, and many others. CIPA gives fellows access to all schools within Cornell to learn more about these fields while making them suitable to one's area of interest or study.
(2) Opportunities to work and study away from campus. I had the opportunity to travel to Colombia and participate in the Student Multidisciplinary Applied Research Team (SMART) program during my first year. I spent an entire semester at the U.S. Department of State in the Washington, D.C., part of the externship program offered by CIPA. During this time I participated in the U.S. delegation to Mexico City to take part of trilateral consultations on combatting trafficking in persons with diplomats of Canada and Mexico.
(3) Sense of camaraderie and community. At CIPA, from the moment I applied, I was treated as a member of a big family as opposed to feeling like another student or a number. The personalized attention I got through my two years in the program was key for my personal and professional development.
What are your long-term career goals? How did CIPA help prepare you for these?
I came to CIPA with the career goal of serving in a federal government agency, so that I could help underserved communities in the U.S. and/or abroad. CIPA's Washington Externship program gave me the opportunity to work with Foreign Affairs and Foreign Service Officers at the State Department—people who formulated policies to fight human trafficking and poverty, as well as promoting economic development and adapting to political changes within the Western Hemisphere. The coursework I took during my first year at CIPA (i.e. Public Administration, international development, economics and ethics) prepared me to better understand trends and contribute to the government's mission.
What would you say are the top three reasons that CIPA was a good fit for you?
CIPA was a great fit for me because I was able to take city and regional planning, business and industrial and labor relations courses all in one place, all of these were part of my academic and graduation requirements. The other two MPA programs I was accepted to had very limited opportunities outside their curriculums. CIPA's financial aid and additional funding opportunities allowed me to travel to Washington, D.C., Popayán, Colombia, and Mexico City to put into practice what I learned in Ithaca. Lastly, I met some incredible, hard-working, and driven people that introduced me to new fields and shared new ideas and concepts that complement my career as a public administrator.
Are there any particular "stand out" experiences at CIPA that made a lasting impact on you?
My overall experience at CIPA was outstanding! I would say the opportunity to do a semester in Washington was phenomenal because I was able to work in the State Department and gain some diplomatic experience while taking courses that counted toward my MPA. I was very fortunate to have worked in the Bureau of Western Hemisphere Affairs Office of Policy Planning and Coordination, which exposed me to many fields and topics across the region. One day I was working on research analyzing trading patterns between China and Latin America, the next day was learning about counterterrorism and human trafficking issues. My supervisors invited me to many meetings inside and outside the department to learn about other transnational issues and policymaking, an opportunity that many of my peers from other federal agencies did not have. Lastly, having the ability to network in the nation's capital was a great advantage as well.
How would you describe the sense of community you find at CIPA?
The sense of community at CIPA is very special because we come from many places around the country and around the world which fosters a very tolerant, open-minded, and engaging environment. Our group became a big family as we interacted with one another on a regular basis. Our faculty and staff have always been very caring and compassionate all throughout, and as a result of it, we have built strong relationships. My experience at CIPA reminds me of my time in the U.S. military in the sense that I have created strong bonds and made some unforgettable memories with very special people that will always be able to rely on.
Describe the role that the Capstone played in your educational experience.
My capstone experience gave me a great opportunity to step out of my comfort zone. Before CIPA, most of my experience consisted of military service (engineering) and work in the energy industry. Having the opportunity to serve as a consultant for a nonprofit organization (Paleontological Research Institute – PRI) gave me the hands-on experience I needed in that field. At the beginning of the project I was not very comfortable with it since it was a new experience, however, with the help of our Capstone Instructor and my teammate I was able to learn and get more involved while supporting our client's mission.
What else would you like to share about your experience at CIPA?
I could tell you endless stories about my CIPA experience but the best advice I can give any prospective student is to come to Ithaca and visit CIPA. Spend a full day on campus, talk to people and sit in a couple of classes to get a sense of the caliber of public administrators that are being trained in this beautiful and magnificent place

If you have questions about attending Cornell University's Institute for Public Affairs, we encourage you to request more information today!
Subscribe to our graduate education blog — Public Policy in Action

—

for tips and tools related to pursuing a Master of Public Administration degree!
---
Recommended for you