5 Types of Infrastructure Management for Policy Professionals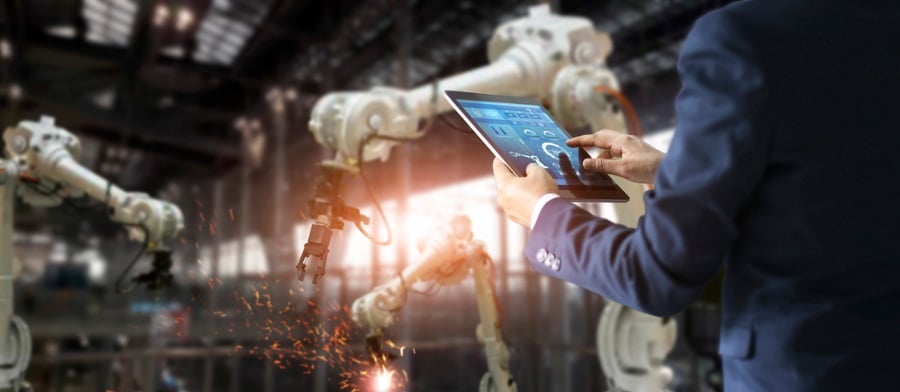 Risk management. Transportation design. Infrastructure policy.
Do these topics sound like issues rooted in public affairs?
You might be surprised to learn that leaders in public affairs are hard at work in a wide variety of industries and careers stretching from health and human safety to city and energy management.
Because of its interdisciplinary foundation, a background in public affairs is an ideal launching pad for those looking to secure a career in infrastructure management or a tech-oriented public service position.
Infrastructure management is currently at the center of many national and international conversations. Increased investments in infrastructure mean more jobs for Americans and a better quality of life domestically and internationally. It also means there is a growing need for more qualified, passionate, and mission-driven professionals to lead these initiatives and make a real difference in the world.
A Master in Public Administration degree prepares graduates for careers in both foreign and domestic policy and in a number of different industries including, but not limited to:
Transportation Infrastructure

Critical Infrastructures (shelter, agriculture, education)

Energy Infrastructure (including renewable and sustainable energy)

Information and Communications Infrastructure

Sustainable Urban Infrastructure

Healthcare Infrastructure

Parks and Recreation Infrastructure

Infrastructure Safety and Risk Management

Infrastructure Financing
Within these different industries, there are countless career opportunities. If you dream of your career path involving public service, administration, or advocacy, here is a brief look at five careers in infrastructure management for industry professionals and the educational requirements needed to thrive in these careers.
Showcasing 5 Careers in Infrastructure Management:


1. Business/Financial Analyst
Business and financial analysts use their education, training, and hands-on experience to examine data sets and patterns of behavior and to advise companies or organizations on their best course of action. Business analysts look at the overall health of the organization and produce regular reports on areas of strength and weakness. They make recommendations for ways to improve procedures and help to drive data-based initiatives.
Financial analysts audit the financial health of an organization. These professionals manage budgets, accounting information, and perform cost-benefit analyses to ensure maximum profitability and fiscal responsibility.
Past CIPA graduates have gone on to work in this position for many companies including:
American Civil Liberties Union

A.T. Kearney

MITRE

New York City Council

New York City Mayor's Office of Management and Budget

U.S. Government Accountability Office
2. IT Infrastructure Project Manager
IT infrastructure project managers are key subject-matter experts within the field of technology and communications and oversee one or many projects within their organization. Through their position, they work to manage major information technology projects, partner and collaborate with others to accomplish department objectives, and drive the primary initiatives of the client and the organization.
IT infrastructure project managers are frequently tasked with leading a team of individuals, managing the progress of the project, and ensuring quality control of project outcomes. These managers are also responsible for collecting updates and presenting reports on the progress of their projects.
Past CIPA graduates have gone on to work in this position for many companies including:
World Affairs Council

Success Academy Charter Schools

Cornell University - International Institute for Food, Agriculture and Development
3. Public Affairs Director
Public affairs directors oversee programs and organizations and work with different NGOs, government agencies, and nonprofits to improve and strengthen their public image. This includes maintaining relationships with clients, organizing, planning, and promoting events that will increase public awareness, along with evaluating an organization's current programs and assessing them for areas of improvement.
Some additional responsibilities that come with this position include writing press releases and speeches, conducting interviews, developing outreach programs, and fundraising.
Past CIPA graduates have gone on to work in this position (or related positions) for many companies including:
Pacific Gas and Electric

ExxonMobil

EcoAgriculture Partners

World Bank
4. Infrastructure, Energy, Environment Capability/Solution Architect
Leaders are especially needed in the intersection between infrastructure and environmental policy, an evolving area that is setting a revolutionary precedent for how the two will cooperate in the future. For example, there is a growing need for professionals who can monitor, analyze, and reduce the environmental impact of increasing agricultural needs and building roads, bridges, and houses. These advancements in infrastructure must be done sustainably and with the well-being of the planet and future generations in mind.
Infrastructure, energy, environment capability/solution architects offer a variety of services to governments and private organizations including infrastructure and energy assessment and environmental planning, compliance, and responsibility reporting. These professionals should be familiar with all agency, federal, and local compliance codes and work to exceed these standards.
Other responsibilities that these professionals have could include product and service development, client-facing, and business development. Qualified individuals should have the necessary technical expertise and proven ability to design, develop, and implement expert management solutions for the client.
Past CIPA graduates have gone on to work in this position (or related positions) for many companies including:
Environmental Defense Fund

Fitch Ratings

Boston Redevelopment Authority

Columbia Center on Sustainable Investment

Greenpeace

Habitat for Humanity International

U.S. Environmental Protection Agency
5. Research Support Specialist
Senior research associates are responsible for gathering and collecting data to help their organization make informed high-level decisions. After researching and monitoring markets, investments, trends, and developments within the industry, these individuals provide recommendations for action that are profitable, responsible, and sustainable.
Past CIPA graduates have gone on to work in this position (or related positions) for many companies including:
National Academy of Public Administration

International Food Policy Research Institute

Brookings Institution

Center for Global Development

Tata-Cornell Institute for Agriculture and Nutrition

Plectica

Tetra Tech ES, Inc.

International Monetary Fund
Understanding the Niche Field of Digital Infrastructure:
The rapid growth of technology has unveiled a need for greater and more advanced digital infrastructure.
Digital infrastructure is comprised of essential services such as internet and cellular networks, data centers, cloud computing platforms, and much more. Students who are interested in digital infrastructure can explore this in-demand specialty through coursework such as Dr. Ning Su's class "Leveraging Information Technology for Public and Nonprofit Management" or through first-hand practicum experiences.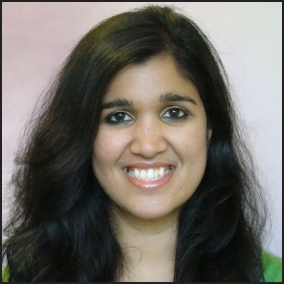 For example, Professor John Foote recently led a group to Puerto Rico where they examined options for providing Internet service to public institutions and households. The focus of the practicum was to increase broadband internet service, "because of its critical role in supporting the island's economic recovery [after Hurricane Maria] and building resiliency in the event of future natural disasters".
Because of the rise of technology, students who choose to focus on infrastructure, and specifically digital infrastructure, are in high demand upon graduation. Some of our students have already chosen to pursue a career in this area, like Olinda Hassan — a MPA graduate who works as a Senior Policy Manager at Spotify.
Want a Career in Infrastructure Management? Here's What You Need to Know:
When it comes to making a difference in public affairs, education and related experience are key. A Master of Public Administration degree (MPA) is the gold standard for those looking to develop the skills and training to make a tangible difference in the lives of individuals and communities.
Cornell University offers eight concentrations within the MPA. Many students choose to focus on infrastructure, one option within the Science, Technology, and Infrastructure policy (STIP) concentration. The STIP concentration is intended to assist MPA students in developing the knowledge and skills to work in policy/project analysis, project planning, implementation (including financing and construction) and operations in the areas of science, technology, and infrastructure policy.
Students can approach the concentration from various perspectives, drawing on Cornell's strengths in engineering, finance, planning, economics, environmental and resource management, policy analysis, and sustainability studies. MPA graduates with this concentration will be equipped to work in either the public or private sector and across those sectors.
Thinking About Getting an MPA? Connect with Us Today!
An MPA uniquely qualifies and prepares individuals for jobs in infrastructure management and policy, through targeted coursework and hands-on experiences. Professionals with a passion for making a tangible difference in the world are needed in new and developing areas such as energy infrastructure and environmental policy, or communications infrastructure, technology, and privacy policy.
If you are ready to jumpstart your career in the field of public policy/public affairs, and if you've decided that you belong in a mission-driven graduate program like a Master of Public Administration degree — request more information or start your online application today!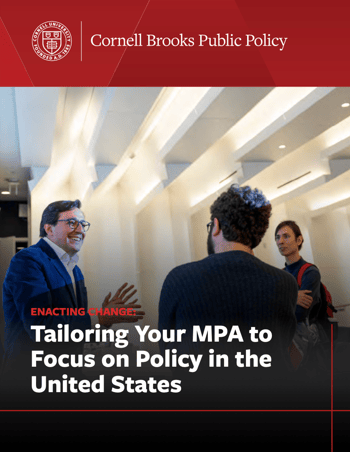 Explore our digital resource — Enacting Change: Tailoring Your MPA to Focus on Policy in the United States — for advice and tips related to choosing a career in domestic policy-making.


---
Recommended for you