Real-World Lessons through Competition and Cooperation: NASPAA Simulation Competition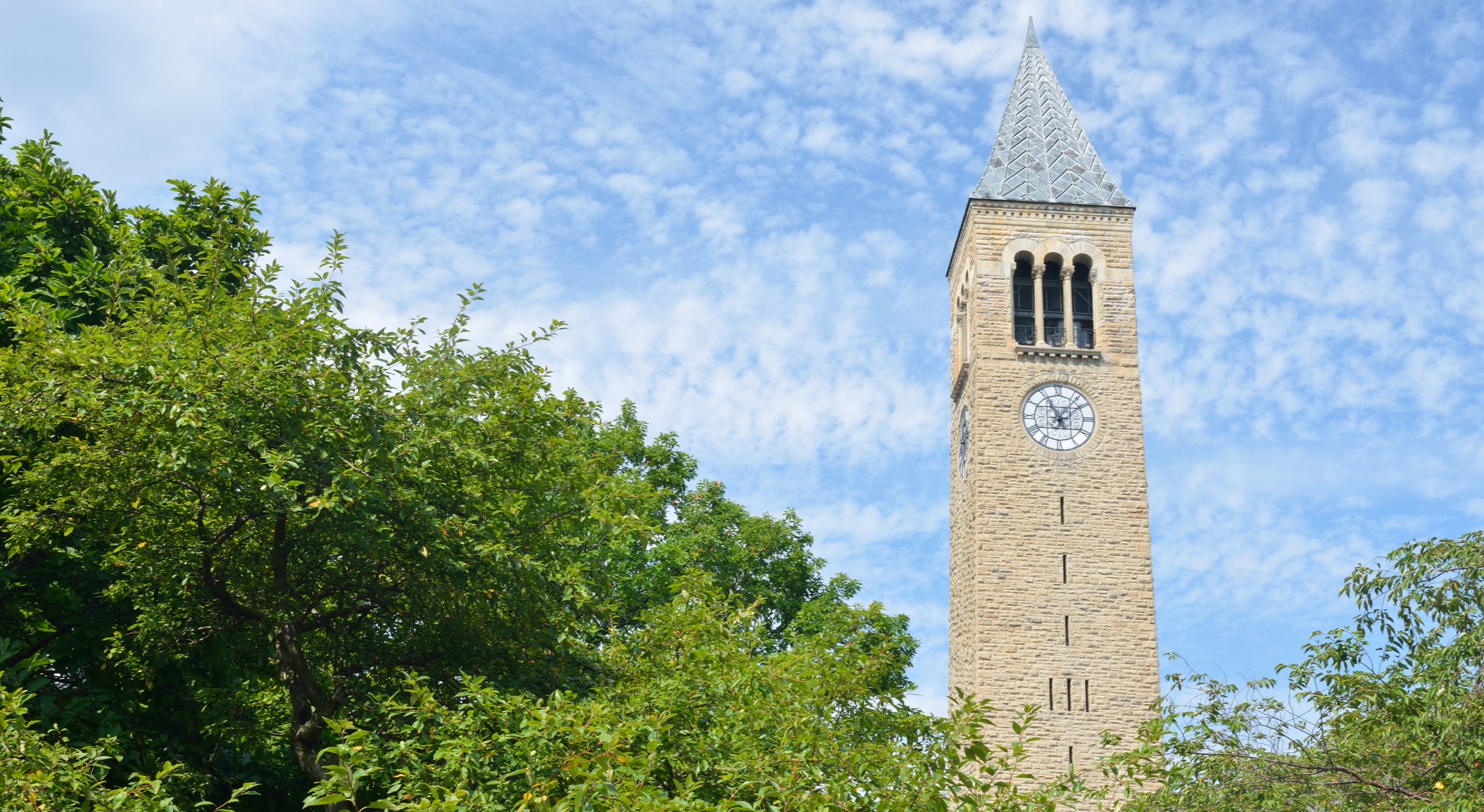 About the author: Sarah Cartagena is a second-year CIPA student who is concentrating her studies on Human Rights and Social Justice, with a particular emphasis on migrant rights. A returned Peace Corps Volunteer who served in Madagascar, Sarah works as graduate assistant for CIPA's public engagement efforts and is the president of the Cornell Latin America Student Society (CLASS).
It was that time of the year when CIPA students were beginning to apply to participate in the team delegation for the NASPAA- Batten Simulation Competition. I was eager to apply because this year's competition was particularly special; it was themed around my area of interest: migration. When I was selected as a member of the CIPA team, I was enthusiastic to put my skills to the test!
The NASPAA simulation is a day-long global competition for graduate students getting an MPA, studying public policy, and similar fields. The simulation competition uses real-world data to test students skills in negotiation, public policy, international affairs, and other subjects. It occurs on the same day at designated public policy schools sites around the globe; this year, it was held on February 23rd and our team was designated to participate at Villanova University in Villanova, Pennsylvania.
Representing Cornell's MPA at NASPAA:
Every school that participated in the Villanova NASPAA site competition sent four to five students. I was fortunate enough to represent Cornell this year along with a team of brilliant peers - Claudia Ro, Ankur Gupta, Khaytee Tewari, and Katie Egan. This year, there were a total of eight teams in the Northeastern U.S region representing their respective schools. At the competition, students were tasked to delegate and rotate cabinet-level positions of a fictional country. The simulation consisted of three rounds: practice round, round 1, and round 2.
Putting our knowledge to the test: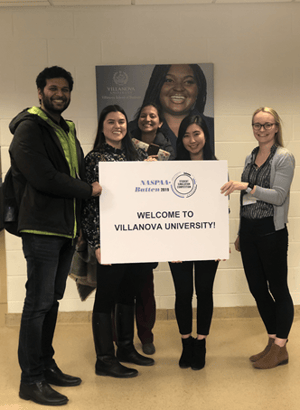 For the practice round, my team and I were very nervous, as we were just getting familiar with a new simulation software and our own team dynamic. As part of the selected NASPAA team, we had been preparing for this moment for the past month; we had reviewed, researched and memorized all relevant materials.
We did not perform our best in the practice round, but we really pulled it together for the last two rounds. We learned what cabinet positions we were each good at, how to delegate the necessary tasks, and how to navigate the software more efficiently. We did better and better following each round; for our last round, we won the medals within the simulation!
Nevertheless, the hardest part was yet to come; once the simulation was over, everyone was given 30 minutes, and only 30 minutes, to create a presentation and write a policy memo!! We immediately dispersed--three of us worked on the policy memo while two of us worked on the presentation. After all the teams submitted their materials, we met in the small auditorium. It was quickly announced that we were chosen as the first team to present. We were surprised, caught off guard. But we quickly assembled and gave a seven minute impromptu presentation to the judges.
The Outcome: Second Place!
After the four selected teams presented materials and the judges reviewed them, the moment of truth came: CIPA had come in second place! We were overjoyed! Although our team did not win first place, participating in this year's NASPAA competition gave me invaluable insights about myself and it encouraged me to do things outside my comfort zone. I learned how capable I was in different positions of leadership and working under serious time constraints. Being selected to represent Cornell at NASPAA empowered me to actively seek out and apply to more competitions and opportunities. Besides, what is the worst that could happen, come in second?
If you have questions about attending Cornell University's Institute for Public Affairs, we encourage you to request more information today!
Are you a Returned Peace Corps Volunteer? Know your options and pursue an MPA with the Coverdell Fellowship!