Cornell Public Affairs Society 2018 Board Reflects on the Past Year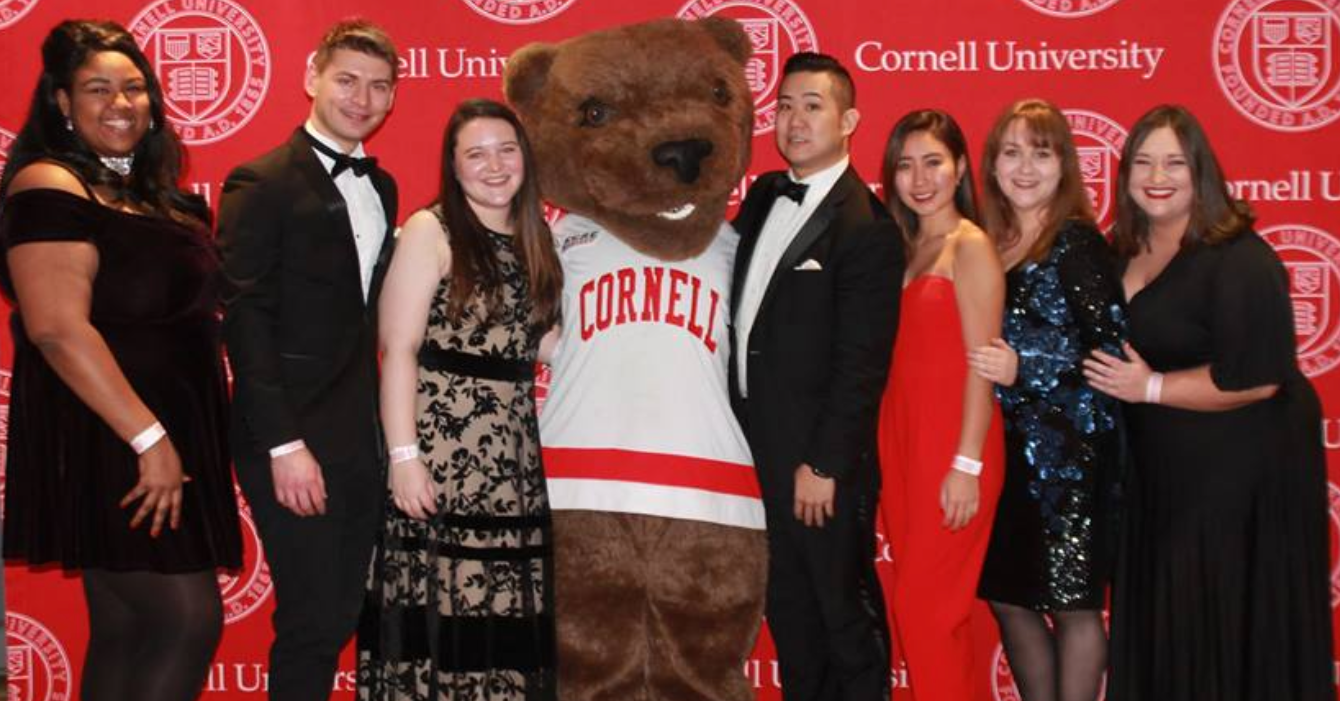 The Cornell Public Affairs Society, better known as CPAS, is the peer-led governing organization for CIPA. CPAS officers are responsible for organizing professional and social activities throughout the year, including events for career development, community outreach and networking. Officers from the first-year class are elected each November and take office in January; they serve for one calendar year.
The CPAS Officers from the Class of 2018, all who are getting an MPA and all who will be graduating from CIPA next month, offer a look back at the things they accomplished during their year.
The members of the 2018 CPAS Board would like to thank CIPA students, faculty, and staff for their support with events and programming throughout our time on the executive board! We had a blast organizing so many great professional and social events where the CIPA community could come together and enjoy.
2018 CPAS Board Highlights
Donating over $1,300 to the 2019 CIPA Giving Day that was raised at the 2018 CIPA Oscars Fundraising Gala.
Increased attendance, participation, and feedback of overall CPAS programming
Developed frameworks and campus relationships to increase capacity


It was the mission of our board to provide quality, informative, and fun programs to bring the CIPA community together. Here is an overview of the programming from the 2018 CPAS board.
Professional Events
CPAS Speaker Series: UN Assistant Secretary-General Jane Connors
CPAS Townhall with DGS Sharon Tennyson
CPAS Townhall with Tom O'Toole, Millie Reed, and Kayla Malone
CIPA Student Speaks I with Hongdi Zhao and Katie Egan
CIPA Student Speaks II with Sharlene Castle and Alexandria Maloney
CIPA Faculty Speaks with Raza Rumi
2nd Year Fellow Employment Career Panel
"A Moment of Motivation" Mid-Semester Check-in and Internship Sharing Circle
Social Events
2018 CIPA Fundraising Gala: An Evening at the Oscars at the Moakley House
Joint Lunar New Year Celebration (7+ Organizations; led by CPAS)
Patrick's Day Party (Joint with Law School and MILR)
CIPAS Got Talent: Karaoke Night
Welcome Back Great Gatsby Cocktail Party at Argos (Joint with MILR)
Homecoming Tailgate (Joint with MHA and MPH)
Cornell Grad Halloween Mega Private Party (Law School. Business School, MILR, & others)
Friendsgiving Potluck hosted by the CPAS International Representative
The 2018 CPAS Board
President - Claudia Ro
Vice President - Bethany Jones/Cara Pratt
Treasurer - Felix Cheng
Secretary - Halle Mahoney
Social Chair - Alexandria J. Maloney
Alumni Chair - Elgin Ford II
International Representatives: Marcell Fischler, Trista Yuan
First Year Representatives: Kate Long, Grant O'Brien
If you have questions about attending Cornell University's Institute for Public Affairs, we encourage you to request more information today! You can also follow the Cornell Public Affairs Society on Facebook here!
Explore our digital resource — An Educational Guide for Future Leaders in Public Affairs — for tips and tools related to pursuing a Master of Public Administration degree and a career in public affairs!
---
Recommended for you