What Can You Do with an MPA?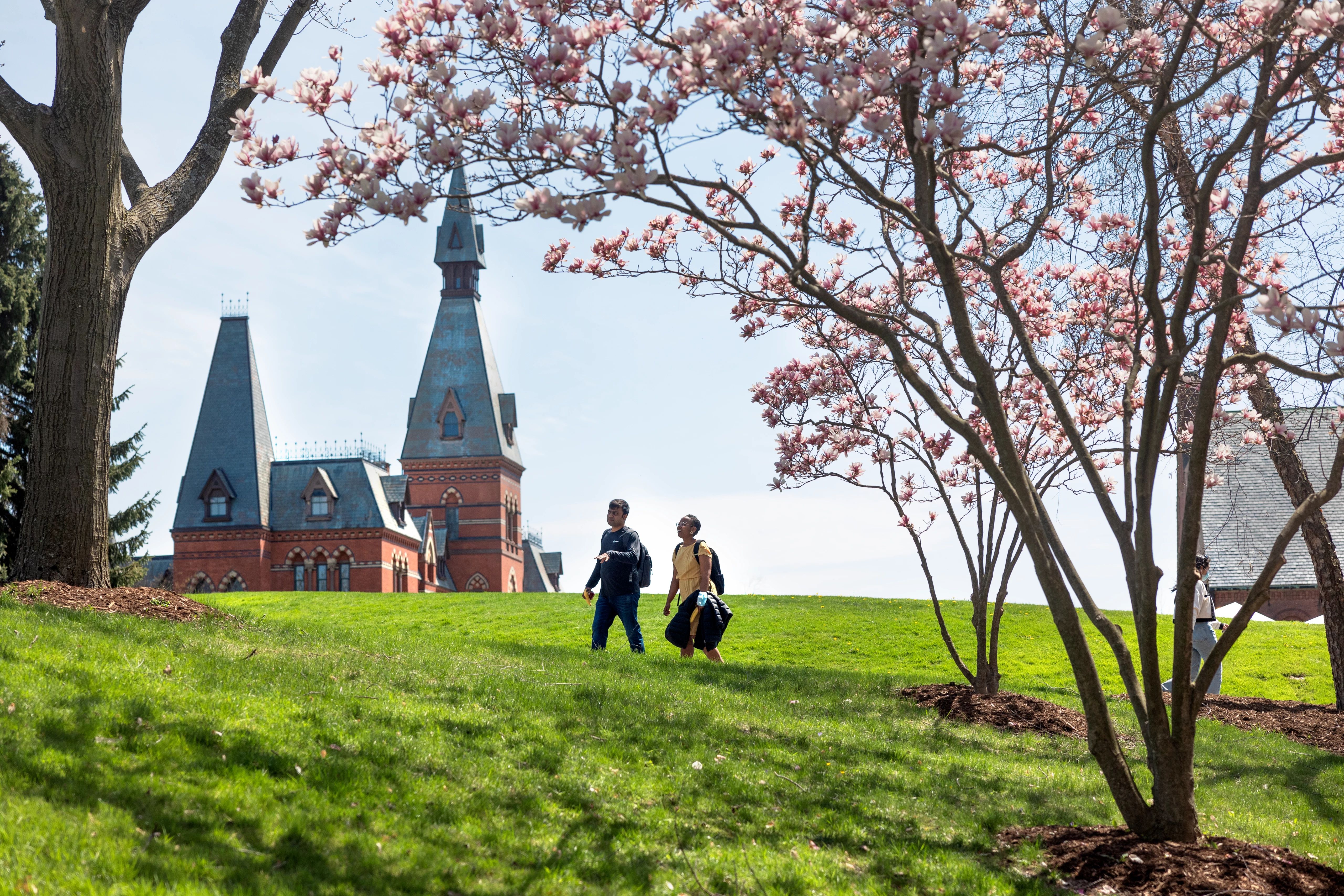 Getting a Master of Public Administration (MPA) proves itself to be one of the most impactful investments for mission-minded individuals who want to make a real difference in the lives of others.
Not only does getting an MPA prepare you to secure careers in various public and nonprofit sectors, an MPA gives you the opportunity to specialize in specific areas of public policy where you can identify, evaluate, and remedy some of today's most pressing challenges in public affairs.
At the Cornell Brooks School of Public Policy, we recognize that graduate school is an investment of time, money, and energy — but for that reason, we ensure that our rigorous academic programs produce ethical and marketable professionals who are well equipped to secure meaningful careers.
Let's discuss the benefits of an MPA and answer the question: what can you do with an MPA?
What is an MPA?
A Master of Public Administration is a rigorous, professional graduate degree for future leaders in public affairs and public policy. Compared to other post-graduate degrees, the MPA is far more interdisciplinary in nature — drawing on fields like management, psychology, economics, and political science.
The MPA's interdisciplinary curriculum produces well-rounded, knowledgeable graduates with robust portfolios and networks. Equipped with the sought-after skills needed to enter the field of public affairs, these graduates go on to imagine solutions and implement strategies that solve problems in public policy.
Here are just a few of the public service careers you'll be eligible for.
Graduates work in a wide range of federal, state, and local government agencies, nonprofits, private firms that interface with the public and nonprofit sectors, and international organizations, where they serve as executives, managers, analysts, and planners.
The skills and tools you gain while enrolled in an MPA program will also prepare you for careers in all sorts of industries. You'll have the opportunity to impact real, tangible change in your specific area of interest — whether that includes combating the opioid crisis, improving food security, improving access to health care or countless other relevant challenges.
Here are a few specific public service career titles:


Training and Development Manager

Administrative Services Manager

Urban and Regional Planner

Economist

Financial Manager

Operations Manager

Emergency Management Director

Public Relations Director

Management Analyst

Museum Director
Here are just a few jobs for MPA graduates who chose the Cornell Brooks School MPA.
At the Cornell Brooks School MPA, graduates go on to thrive in careers in the public, private, and nonprofit sectors. Here are a few of the jobs our MPA graduates have secured.
Jobs for MPA graduates from the Cornell Brooks School:


Chief Executive Officer

Staff Consultant

Communications Assistant

Foreign Affairs Officer

Policy Analyst

Compliance Specialist

Program Analyst

Development Associate

Operations Manager

Business Analyst

Transportation Specialist

Foreign Service Officer

Note: Learn more about our incredible alumni here.
What can you do with an MPA (besides work in public policy).
Leaders in public affairs are some of today's most impact-driven, mission-focused professionals. In addition to securing public service careers, graduates of an MPA program enter the workforce ready to make a difference in very specific areas of public policy.
For instance, professionals working in public affairs and public policy have the opportunity to address policy challenges including (but certainly not limited to):
Today's deadly opioid epidemic
Solutions to weakening infrastructure
Lack of access to health care
Unsustainable business practices
Food insecurity in underprivileged communities
Delivery of education around the world
Challenges like these and so many more are the reasons we need focused, knowledgeable professionals who can influence policy and leave the world a safer place.
You should consider getting an MPA at the Cornell Brooks School of Public Policy — here's why.
In the Cornell Brooks School MPA, we are committed to cultivating a community of mission-minded, driven leaders in public affairs who are passionate about leaving the world a better place. We strive to produce ethical, marketable professionals who are ready to address some of today's most pressing policy challenges.
If you're ready to join our community of changemakers, then we encourage you to get in touch with us! You can request more information, explore our resource library, or even start your application today.
Download "The Cornell University MPA Guide to Professional Development and Career Management" to learn about how professional development is woven throughout our MPA curriculum.
---
Recommended for you