Getting an MPA Enabled Me to Do the Work I Love — Molly's Story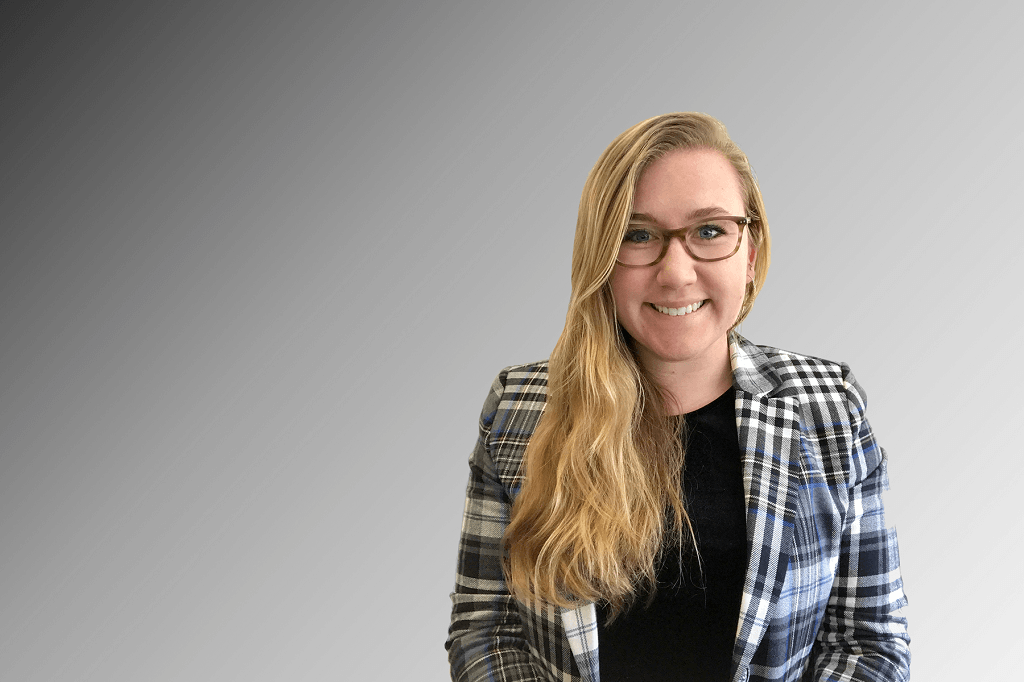 Molly Conlin is pursuing a concentration in Public and Nonprofit Management. Prior to CIPA she joined AmeriCorps NCCC FEMA Corps as a field team leader and later continued service work as an environment and food security Peace Corps volunteer in Togo.
Here's what she had to say about getting an MPA at the Cornell Institute for Public Affairs.

Briefly describe your background before coming to CIPA:
At Connecticut College I majored in Environmental Science focusing on sustainable agriculture, and minored in Studio Art with a concentration in painting. While there, I participated in a French-speaking study abroad program in Madagascar entitled "Biodiversity and Natural Resource Management", where I completed an independent study on Fairtrade vanilla production. After graduating in 2013 I joined AmeriCorps NCCC FEMA Corps as a field team leader. For one year, I supervised volunteers on various service projects across the US as assigned by FEMA. I then decided to continue my service work with the Peace Corps in Togo, where I was able to utilize both my French-speaking skills and agricultural knowledge. I worked alongside farmers and women's groups as an environment and food security volunteer for 27 months, building gardens, planting trees, improving childhood nutrition, and expanding economic opportunities for women.
Briefly explain why you chose to pursue an MPA program and why you chose CIPA in particular?
Following my experiences in the US and abroad, I was certain of my desire to pursue a career in sustainable development and food security. A quick job search revealed to me that in order to get the jobs that would interest and challenge me, a master's degree would be necessary. I wasn't sure initially that an MPA would be the best choice to continue the work I had grown to love. I felt certain that I should select whichever program would best prepare me for the demands of running a nonprofit as this idea had been growing in the back of my mind for some time. I considered international development programs as well as MBA programs, but ultimately decided on CIPA. Their MPA program not only offered a concentration in nonprofit management, but also international development. Plus, the flexibility of a Cornell degree meant that I could take courses at the Johnson school of business as well. Most importantly, it was clear to me that the peers I would be studying with in CIPA would all share similar altruistic goals. The network of friends and colleagues I would build in CIPA as well as Cornell as a whole would be invaluable throughout my entire career.
How has CIPA met and/or exceeded your academic and professional expectations?
CIPA offers students numerous opportunities to connect with potential employers and work experiences. Several classes require collaborating with real organizations, ranging from governmental, NGOs, for-profit and nonprofit, depending on students' interests. There are weekly roundtable discussions with professionals in various fields as well as networking trips to DC and NYC. All of these opportunities have not only served to expand my professional network significantly but also provide me with a better understanding of potential career opportunities I could pursue.
What was the most pleasant surprise about your first year at Cornell?
Although it is larger than some of the other graduate programs at Cornell, there was a clear sense of community within CIPA. I quickly got to know my faculty and peers through various social events organized throughout the semester. I know that my fellow classmates will remain close friends and valuable members of my professional network long after graduation.
If you are currently pursuing a summer internship, what organization are you working for and in what capacity? How does it augment your current studies and/or your career aspirations?
In addition to working at the UN Food and Agriculture Organization in Rome, Italy as my spring externship, I have chosen to work with Professor Prabhu Pingali this summer doing food policy research out of the Tata-Cornell Institute. It is proving to be a wonderful experience that compliments my externship perfectly. I have been able to contribute to policy research that will ultimately influence food security programs in developing countries.
When people ask you to describe your experience at CIPA/Cornell, what do you tell them?
I explain to them that CIPA is an excellent program for a wide variety of professional interests. Whether a student is seeking a career in government, nonprofits, or NGOs, whether it be in the U.S. or international, there is a common thread that connects us: a passion to improve communities around the world.
If you have questions about attending Cornell University's Institute for Public Affairs, we encourage you to request more information today!
Are you a Returned Peace Corps Volunteer? Explore your options and pursue an MPA with the Coverdell Fellowship!
---
Recommended for you