Careers in Public Administration for Aspiring Changemakers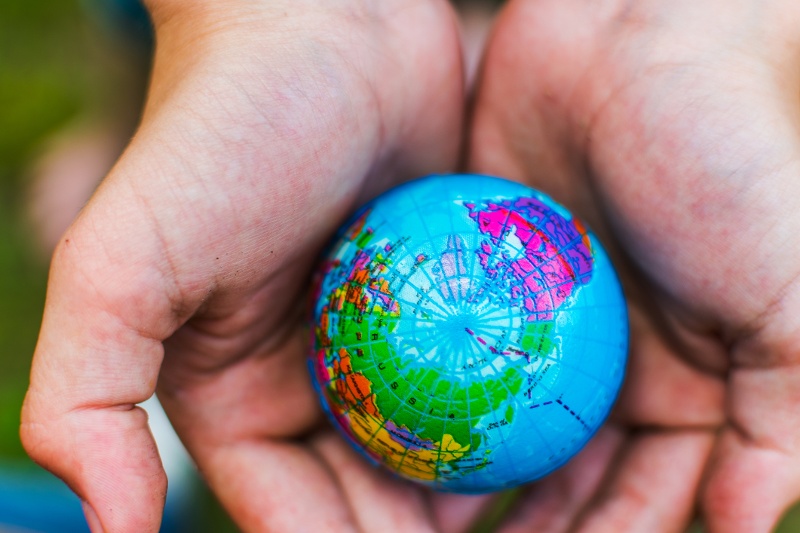 The only certainty in today's world is change. While some jobs are disappearing, new careers are emerging, and chances are high that today's students will work in fields not yet imagined.
According to a study by the World Economic Forum, up to two-thirds of students entering primary school today may end up working jobs that don't yet exist. Accelerated technology brings both opportunities and challenges for individuals, for society, and for the environment.
These challenges call for purposeful, mission-driven individuals who want to make a real difference in people's lives. Solutions require interdisciplinary expertise, team-building skills, and meaningful stakeholder engagement to achieve solutions in a polarized political environment. Public affairs leaders must have the flexibility to adapt to rapid change, creative destruction, and emerging opportunities — to anticipate, evaluate, and pivot as needed to fulfill their responsibility for effective action.
Graduates of the Cornell Institute for Public Affairs Master of Public Administration program are those leaders.
How Getting an MPA will Empower You:
Getting an MPA at Cornell empowers you with the tools required for executive leadership in the nonprofit world or the public sector. The interdisciplinary degree program provides a broad education that covers management, political science, economics, and psychology, with a deep-dive into one concentration so you can tailor the degree to your academic and professional goals.
The MPA unites Ivy League classroom instruction with hands-on experience through internship programs, off-campus study, and capstone projects. You will work shoulder-to-shoulder with both world-class faculty and top-tier professionals in your chosen field.
How Getting an MPA will Enable You to Make Changes:
Maybe you want to solve the problem of water pollution or shortages as a Management Analyst. The Environmental Policy concentration will equip you in the vital areas of finance and investing, regulatory systems, sustainability, and environmental governance.
Maybe you want to shape public policy with the Congressional Research Service or the Securities and Exchange Commission. The Government, Politics and Policy Studies concentration will equip you with expertise in Public Opinion and Social Process; Politics, Policy and Political Management; Economic Analysis of Politics and more.
Or maybe you want to become a program analyst or a senior consultant, helping address a wider range of needs through a government agency or consulting firm. The Social Policy concentration will make you conversant in policy areas from education to health care to poverty to urban development, while helping you develop the skills necessary to move from problem identification to collaborative solutions.
Hearing from an MPA Student:
MPA professionals are working to affect change in a wide variety of organizations. MPA student Sara Cartagena offers some insight into her experience in Cornell's MPA program:
"The balance between flexibility and structure that CIPA offers has allowed me to gain concrete skills necessary for a successful career in my field. At the same time, the flexibility has given me the opportunity to explore my interests and curiosity in other subjects. My internship this past summer is a perfect example. I served as a program assistant with Humanity Crew, an NGO that provides psycho-social support to Syrian refugees. I was able to attain this position because of the policy and research background that CIPA prepared me with and the connections created through a CIPA consulting course."
Whatever policy specialization you choose to pursue, you will gain a deep and broad understanding of the complex problems facing society as well as facility with the tools that bring people together to address those challenges. The Master of Public Administration degree at the Cornell Institute for Public Affairs will empower you with the interdisciplinary education you need to be the change the world needs today.
Come See if Cornell's MPA Program is Right For You:
You don't have to choose between a thriving personal career and a meaningful impact on the world. Cornell Institute MPA graduates do both. To become a leader and problem- solver in the non-profit or public sectors, check out the Master of Public Administration degree at the Cornell Institute for Public Affairs.
We encourage you to apply today!
Explore our digital resource: Enacting Change: Tailoring Your MPA to Focus on Policy in the United States.
---
Recommended for you