Getting an MPA After Serving in the Military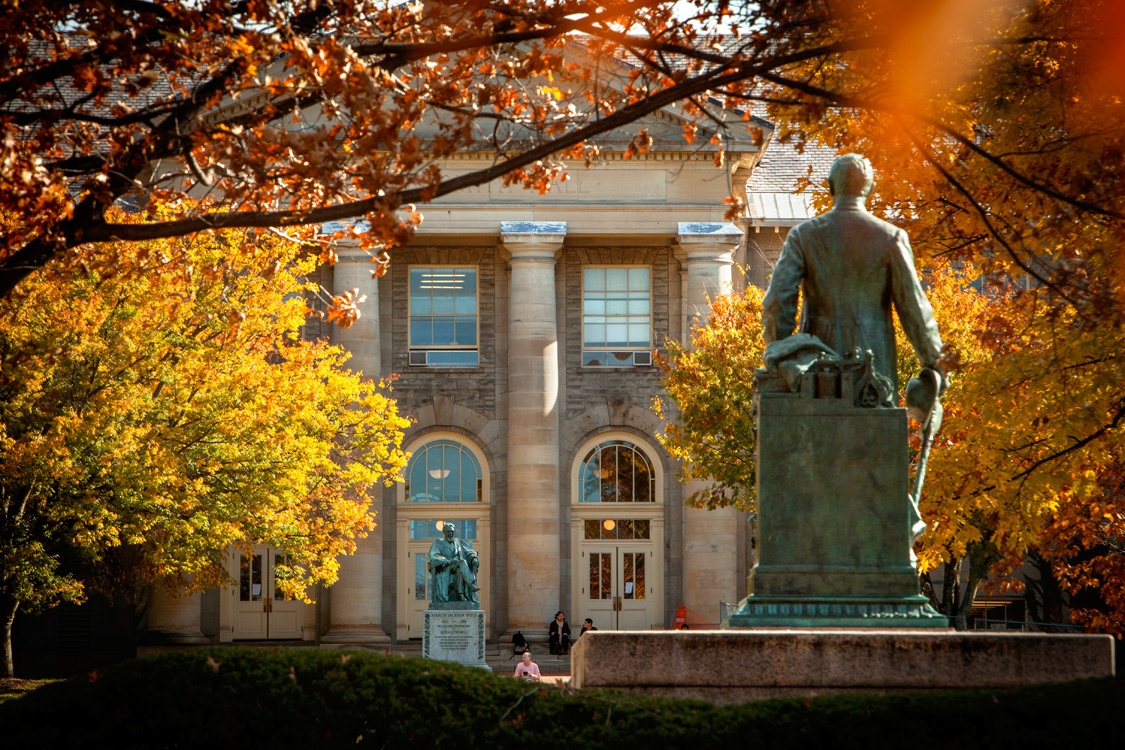 Will LaRose is a masters candidate in public administration with a concentration in public and non-profit management. He comes to Cornell after having served four years in the Army, and is currently serving with the New York National Guard while completing his degree. This article was originally published on the Cornell Graduate School website.
What branch of the military did you serve in?
I served four years in the Army as an Armor officer with the 7th Cavalry at Fort Hood, Texas, my job being to lead, control, and deploy armored elements such as the Bradley Fighting Vehicle and Abrams tank. Currently, I serve with the New York National Guard with 2-108th Infantry.
What was your path to get to Cornell? Did it involve any of the organizations such as Service to School or Vetlink?
Cornell had been on my radar for a long time. I knew I wanted to continue to serve after the Army, and that I wanted to do so at a premier university and program. Cornell's Institute for Public Affairs offered that tremendous opportunity. I remember seeing their website late one night while on deployment and knew immediately that I had to go there. I was dead set on CIPA.
I utilized Service to School throughout the application cycle, an organization I cannot say enough great things about. For those who don't know, Service to School is a veteran-run non-profit that pairs you with a student in your desired major who provides free application preparation throughout your entire process. I currently am an undergraduate ambassador with them and love the fact that I can pay it forward and help more veterans get into top tier and Ivy League universities.
What is it like to return to graduate school after having served?
It is an entirely new lifestyle. I essentially had to learn how to be a civilian again, which I'm not sure I've succeeded entirely with! The challenges here are obviously different than those presented by the Army, but I've loved every second being here. At least once a day walking around campus, I realize how blessed I am. Being here at Cornell is such a unique opportunity – and we should never lose sight of that.
What did you learn in your active military experience that is useful as a graduate student?
Time management, coping with stress, and working with diverse teams of people. All of these skills have helped me thus far in my studies and I think will be crucial for my field in public administration.
What leadership skills did you learn in the military that you use now?
The number one skill is the ability to prioritize and execute. Too often teams get bogged down in excessive planning, overly theoretical concepts, or placing emphasis on the wrong goals. Like Patton said, "A good plan, violently executed now, is better than a perfect plan next week." I've found this skill has helped with a number of team projects, where we define our "mission" and then lay out a comprehensive timeline on how and when we will execute. The other skill is listening to your teammates, which sounds obvious but many leaders fail to do. I've worked with some amazing CIPA fellows whose knowledge and input have been invaluable to our success, but you have to be open and willing to take in this input.
Is there anything you would like to add?
Three things:
To my fellow veterans: you have the skills and experience to flourish at an Ivy League institution. Believe that. Our country needs your leadership now more than ever, so shoot for that top program, study hard, and continue to serve the nation in whatever capacity you can.

All current Cornell student veterans: thank you for your service.
I want to end with a shout out to CIPA. It has been an honor getting to know and work with my group of fellows this semester and I'm so excited for the future. CIPA is full of a supremely talented and brilliant group of people dedicated to changing the world. One of the best programs on campus and a truly outstanding faculty and staff.
This article was originally published by the Cornell University Graduate School.
If you have questions about attending Cornell University's Institute for Public Affairs, we encourage you to request more information today!
Subscribe to our graduate education blog — Public Policy in Action — for tips and tools related to pursuing a Master of Public Administration degree!