Getting an MPA After Studying an Unrelated Field — Kara's Experience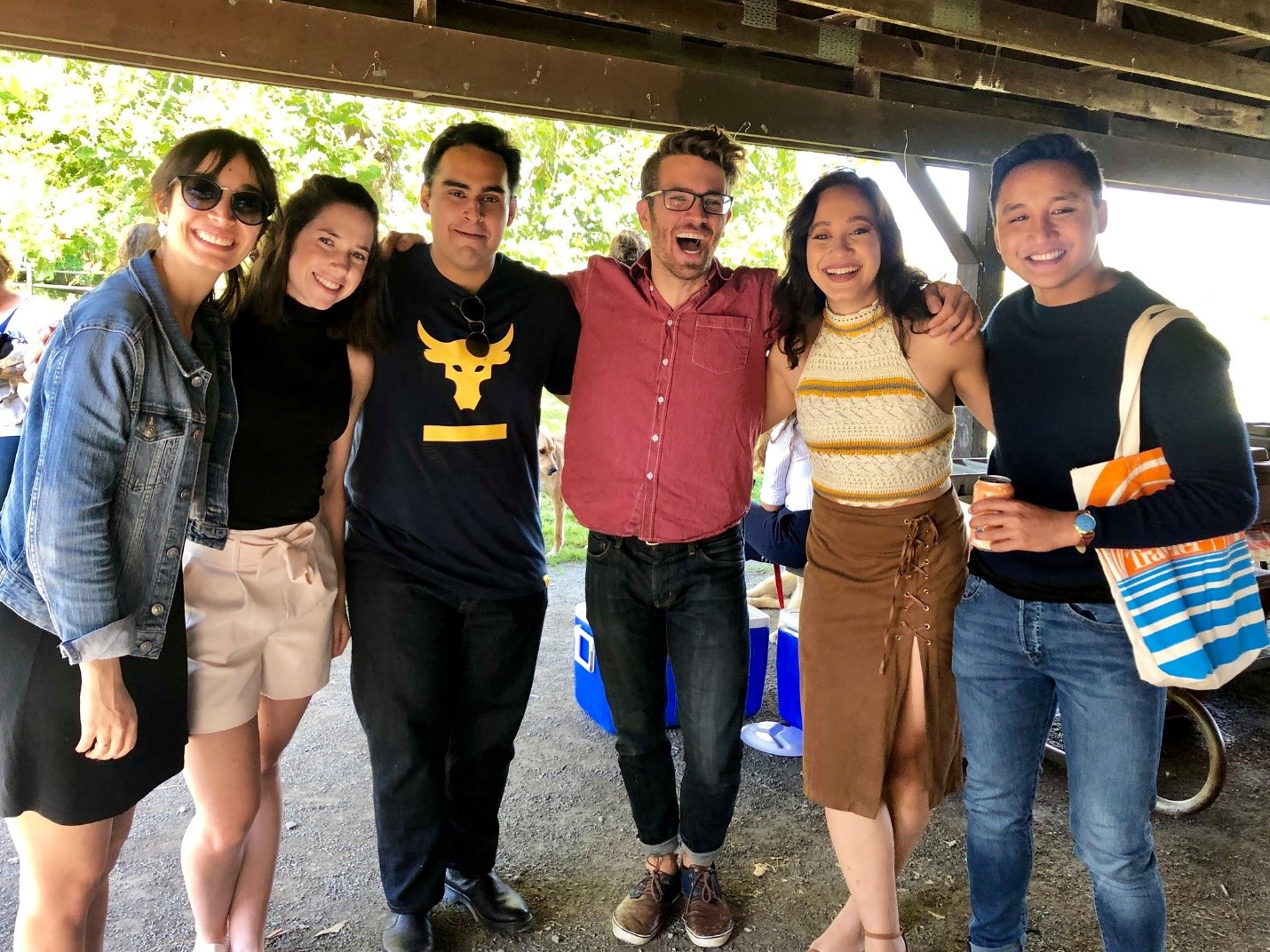 My name is Kara, and I completed my undergraduate degree in Engineering at Cornell University this past spring.
Going from an engineering track to getting an MPA was a very tough decision, personally, but it was one that I found more than worth it after spending my first month here in the MPA program.
Starting My Bachelor's at Cornell:
When I came to Cornell as an "undecided" engineering major, I really had no idea what I wanted to do. Not many members of my family had experience with higher education, so college was seen solely as a way to get a good job. Hence, I initially viewed everything I did in engineering as a way to improve my job prospects later on.
From this mindset I became involved in various leadership positions and engineering related extracurriculars. I was on a project team, Design/Build/Fly, where we did rapid iterative prototyping of RC planes to meet the unique requirements for the AIAA DBF competition. I also conducted research under Professor Darrel Schlom, analyzing electronic oxide materials and eventually perfecting one (magnetite, Fe3O4) for my senior thesis. I served as an engineering peer adviser, diversity chair for my social sorority, new member educator for my engineering fraternity, vice president of Cornell Material's Society, and a variety of other positions. Off campus during the summer, I interned for two 3D printing companies creating new materials — Stratasys in their plastics division and Hewlett-Packard (HP) in their metals division.
Changing Fields — Getting an MPA:
When I was fortunate enough to receive a full-time job offer in late October of my senior year, I thought I could finally relax and pat myself on the back — but I didn't.
While I graduated with a bachelor's degree in Materials Science and Engineering, I also managed to complete a minor in International Relations. The coursework for my minor exposed me to how development in underprivileged nations is not as rosy as the West wants us to think; it is still rife with inequality, extreme poverty, and exploitation.
As a proud Cambodian American, I thought about how my own country of origin was doing in this age of globalization. It broke my heart when I started becoming more involved in Cambodian politics and realized that the country still suffers from authoritarianism, extreme deforestation, human trafficking, worker exploitation in sweatshops, and other vices that come with development.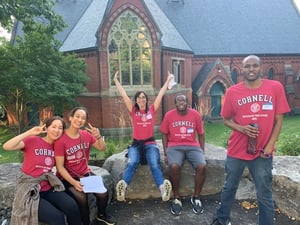 With these concerns in mind, I applied to CIPA and chose the Science, Technology and Infrastructure Policy concentration to prepare myself to lead sustainable technology development within Southeast Asia.
CIPA's curriculum was attractive because it offered me the opportunity to learn from the experts: corporate responsibility coursework is taught by the former Global Head of Sustainability for Credit Suisse — Professor John Tobin, while courses in international management are taught by Professor John Mathiason, who has worked within the UN Secretariat for more than 30 years.
My MPA Practicum Experience:
Furthermore, there are multiple opportunities to participate in field work abroad. This winter, I will be participating in the Infrastructure Policy Practicum to analyze infrastructure resiliency in Puerto Rico after Hurricane Maria. I will also be traveling to Switzerland as part of the Environmental Finance and Impact Investing Certificate to analyze sustainability in finance within the world's most forward-thinking countries on the topic. Lastly, I will be traveling to the island of Tonga in the spring to analyze how a small island economy plans to handle the demands of its citizens and globalization.
Aside from the educational opportunities, being part of CIPA has given me an endless network of support that encourages me to make the most out of my time here. Through faculty and career advisers, I have been able to meet representatives from companies in multilateral banking and consulting, locate research opportunities on campus (currently I am investigating water sanitation in the Global South with Professor Victoria Beard), and procure enough sources of financial aid to attend on a full scholarship.
Joining the MPA Community at Cornell:
The students I have interacted with at CIPA are all in different stages of their careers; some, like myself, come straight out of undergraduate programs, while others have experience starting their own non-profits, and still others are 20+ years into their careers. They contribute to the already diverse curriculum by offering experiences from their work in the professional world. Most of all, my fellow students are what makes Cornell and CIPA feel like a second home.
My biggest fear in coming in as someone without any work experience is that I would not "click" with those who are well into their careers. Instead, my former Engineering colleagues who are still here, complain that CIPA has "stolen me" since I am always with my MPA cohort.
It was a bold move to go from STEM to policy studies, but it has been a transition that CIPA has made well worth the effort.
More About Kara:
Kara Guse is a first year MPA student concentrating her studies in Science, Technology and Infrastructure Policy, while pursuing CIPA's certificate program in Environmental Finance and Impact Investing. She is also engaged with Cornell's Southeast Asian Foreign Language and Area Studies (FLAS) Program, focusing on Cambodia. She completed her undergraduate studies at Cornell in May, with a major in Materials Science & Engineering and a minor in International Relations. Her professional goal is to lead sustainable and community driven development in Southeast Asian technology and infrastructure.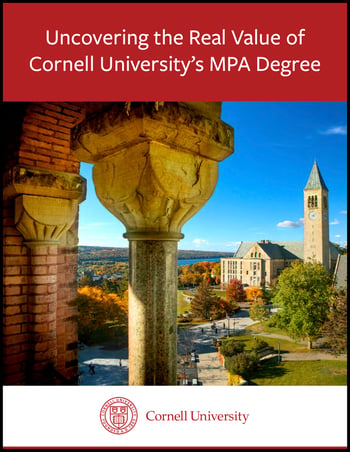 Download our digital resource — The Real Value of Cornell University's MPA Degree —to learn about the real, measurable value of Cornell University's
Master of Public Administration degree.
---
Recommended for you