[Student Spotlight] Completing an MPA Internship in Geneva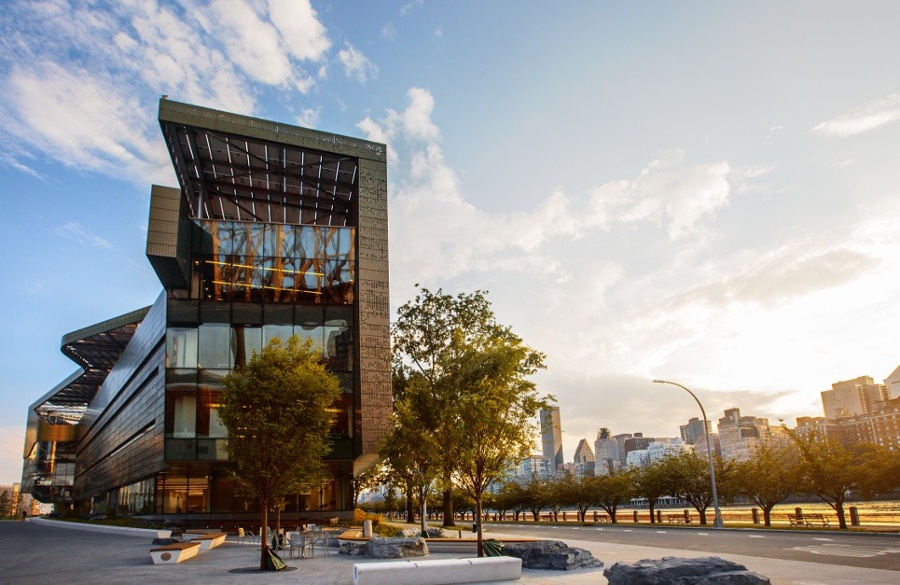 Khyatee is a second-year MPA student who is concentrating her studies on Science, Technology and Infrastructure Policy. Over the summer, she completed an internship for the International Labour Organisation (ILO) in Geneva, Switzerland. Keep reading to learn more about the MPA internship opportunities in Cornell's MPA program.
MPA internship in Geneva:
This summer, I had the opportunity to complete an internship with the International Labour Organisation (ILO) in Geneva, Switzerland. I worked with the SKILL-UP Programme, which is a joint effort by the ILO and the Norwegian Ministry of Foreign Affairs. It aims to help ILO Member States by providing them with tools to re-skill and up-skill their workforce. They take advantage of the opportunities offered by emerging global drivers of change, including increased digitization, migration flow, and climate change, to achieve this goal.
As an intern, I worked with the Global Coordinator and the other team members on a variety of components of the programme. This exposed me to how projects work at the global level, as well as the country level. At the global level, we worked on developing an Innovation Facility for the Skills Branch which would foster and promote innovation both in-house as well as in the ways that we work with our partners and constituents. At the country level, we worked on developing a chatbot to assist in collecting feedback on trainings, as well as in counting the number of beneficiaries impacted.
In addition to this, I had the opportunity to propose and prototype an idea for an app, which would promote better reporting by our country offices and help headquarters keep track of global and country-level activities. My proposal was advanced to the project-level and is currently undergoing the procurement process. As a fellow concentrating in Science, Technology and Infrastructure Policy, with an interest in innovation and tech-focused solutions, the opportunity to work on those projects helped me further streamline the type of career I aspire to have.
I felt very fortunate to work with a team that was highly collaborative. They welcomed my participation and involved me in all of the work that they were currently engaged in, guiding me through the internship. My supervisor encouraged my presence at all meetings and this allowed me to participate in discussions with stakeholders in local government and country offices, as well as with high-level leadership within the ILO.
I was also quite fortunate to be working with the ILO during a period of great activity. It was the ILO's centenary celebration this summer, and I was able be there to witness the tripartite structure of the organization come to life. I also had the opportunity to attend speeches by the President of the UN General Assembly, presidents and prime ministers of Italy, Ghana, Norway, Turkey, South Africa, and Nepal, among others, as well as representatives of worker and employer groups. In addition to this, I had the added opportunity to attend a variety of conferences at other UN Agencies in Geneva.
Apart from my work at the ILO, I thoroughly enjoyed living in Geneva during the summer. It is a really vibrant city and there is always something to do. CIPA and ILO jointly funded my internship and so I was lucky to not have to break my bank living in Switzerland over the summer.
Experience Real-World Learning in Cornell's MPA:
In Cornell's MPA program, there are several options for fulfilling the Practical Experience requirement for the MPA. Real-world consulting opportunities, internships, off-campus study, and Capstone experiences help you develop the skill set you need to be successful in your future careers. Whatever your area of interest, there's a hands-on learning opportunity perfect for you.
If you're interested in learning-by-doing, transforming the lives of others, and positioning yourself to be successful in the field of public affairs, we encourage you to request more information!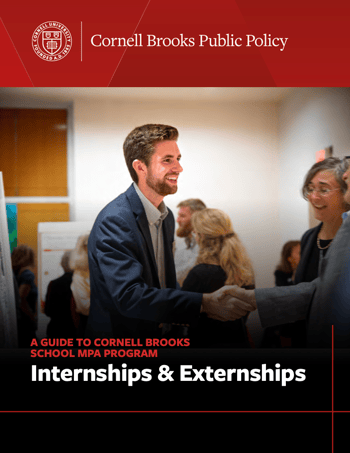 Check out our resource:
A Guide to Internships & Externships in the Cornell MPA Program

to learn more about experiential learning at Cornell!
---
Recommended for you