Concentrating in Science, Technology and Infrastructure Policy While Getting an MPA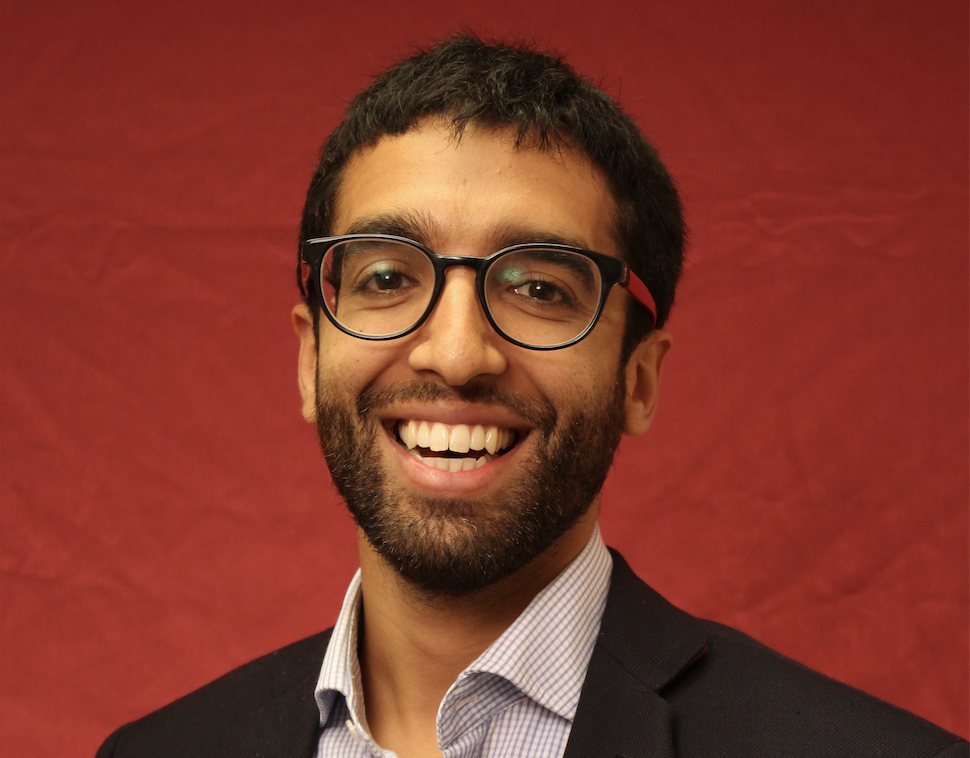 At CIPA, Alqayam Meghji is pursuing a concentration in Science, Technology and Infrastructure Policy. He came to CIPA having completed a Master's degree in Mechanical Engineering from the University of Bristol in the United Kingdom. He has seven years of work experience.
Briefly describe your background before coming to CIPA:
Prior to CIPA I worked for eight months in Montreal on energy efficiency and renewable energy policy, followed by six years working for an engineering consultancy working on design and build projects for UK water companies. During this time, I also worked in India for 6 months with Engineers without Borders, worked on projects in the Middle East and Europe, managed projects from design to construction, worked on strategic consulting for water and wastewater resilience, and achieved my professional engineering certification.
Briefly explain why you chose to pursue an MPA program and why you chose CIPA in particular?
My career was reaching a plateau and I could not see an opportunity to move into the field of policy. For me the choice was between an MBA and an MPA, and having always been more interested in public good I chose an MPA.
An MPA offers an opportunity to gain experience in public policy and administration and CIPA in particular has a real focus on practical, hands-on learning. This is invaluable when it comes to implementing change and, in the job market, gives you an advantage over those who have a more theoretical understanding of public sector dynamics. Additionally, the flexibility of the course structure has allowed me to learn from excellent minds at Cornell all through the lens of public administration and policy. Courses in areas such as planning, labor, and the business school aid in developing a more rounded, nuanced, and realistic understanding of how to implement change in the world now and in an uncertain and complex future. I have often heard employers talk of T-shaped employees, people with one area of depth and an ability to be well read and work broadly across other areas. An MPA at CIPA, if done right, will help you develop this profile.
How has CIPA met and/or exceeded your academic and professional expectations?
I came to Cornell and CIPA with high expectations of professors and colleagues in terms of experience, background, and expertise. I am pleased to say that, from my first semester, these expectations have been met. Professors have all been open, frank, accessible, and willing to discuss topics of interest to students. Students have come from a wide range of backgrounds from all over the world, creating a rich tapestry of perspectives and dialogues, both inside and outside classes.
The flexibility of the curriculum has also been a great facet of the offerings from CIPA. It has allowed me to learn from some truly excellent faculty that have expanded my horizons and guided my learning in line with what I was looking for.
I am in regular conversation with one or two faculty whose interests strongly align with my own. This has allowed me to take on work with them during my second year, on projects that are extremely interesting. These professors constantly feed my appetite for more information on the interactions between infrastructure, technology, and the future of labor.
During the spring and summer of 2018, I completed an externship in Rome, Italy working for the Food and Agriculture Organization (FAO). Having the backing of Cornell can act as an asset to overcome barriers to entry into this organization that is notoriously difficult to enter as an intern. The externship is part of the practical experience emphasized by CIPA and is one aspect of what drew me to the program.
What was the most pleasant surprise about your first year at Cornell?
Two surprises. Firstly, meeting and forming friendships with students from different backgrounds, with different interests and experiences. I have found a very good set of friends that I hope to keep in touch with and support throughout my career.
Secondly, the flexibility and practicality of the program. The course content can be tailored to meet the needs of every individual student and which is something that I think is invaluable in higher education.
If you are currently pursuing a summer internship, what organization are you working for and in what capacity? How does it augment your current studies and/or your career aspirations?
I am currently interning for the UN FAO in Rome with the Climate Change, Biodiversity, Land and Water Division. This is, in my view, one step towards a career that spans my interests of natural resources and infrastructure. Having experience in the infrastructure and water fields prior to CIPA, this internship adds agriculture and climate change to my skill set. The internship has given me valuable experience of the UN system and has further reinforced the next steps I need to take in my career. It has also helped in developing my course plan for the second year at CIPA.
When people ask you to describe your experience at CIPA/Cornell, what do you tell them?
Varied on all fronts. As is the case with any experience, there are highs and lows. Highs and lows in the form of work load, friendships, motivation, and temperature.
I tell people of the wide offering and immense resources that Cornell and CIPA, have that enrich students' experiences from core courses to courses in swimming, climbing, and skiing. I never fail to mention the people I have met and the town itself. Although small, it allows for the development of a tight community amongst CIPA peers with pot-luck dinners, impromptu visits to the cinema, and weekly drinks with music at the local watering holes.
Would you like to make any additional comments about CIPA that you think prospective students would benefit from hearing?
The two years ahead of you present an opportunity that will not easily come again once you graduate. I would approach them as a balancing act; of course study hard, pick courses that will push you, speak to many professors and people from all walks of life but also exercise, get outside, explore Ithaca, live with friends, and develop a community. Pack in as much as you can in these two years because very quickly you will be seeing them in your rear-view mirror.
Putting in some work upfront is also key. Introspection before coming to CIPA will help to find the right courses and people to talk to get the most out of your time here. Why are you coming to CIPA? What do you see yourself doing afterwards and how does CIPA fit into that? What are your strong, weak and non-existent skills? What courses can improve or develop the skills you need? Email professors for advice and use your mentors / peers, they are your best source of information, guidance, and support.
Finally, come early to Ithaca. If you can come a week before orientation it will help the settling in process. You can access teachers before the madness begins, you can explore the beautiful town of Ithaca without thinking about work, and you can get a head start on making some lifelong friendships.
If you have questions about attending Cornell University's Institute for Public Affairs, we encourage you to request more information today!
Subscribe to our graduate education blog — Public Policy in Action — for tips and tools related to pursuing a Master of Public Administration degree!

---
Recommended for you