My Journey to an MPA: Why I Chose Cornell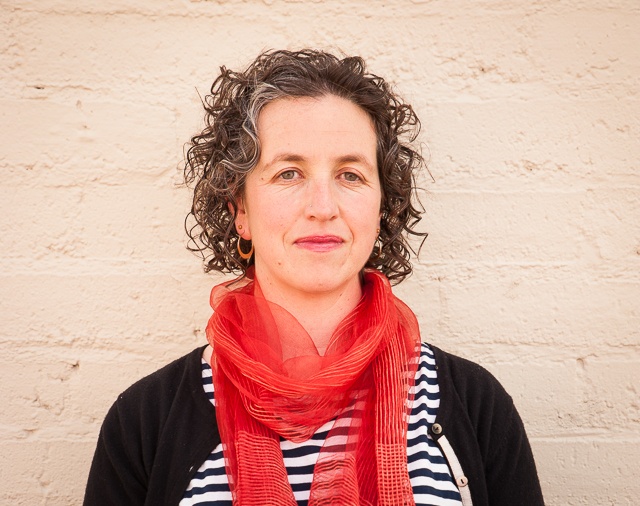 Sarah Brown is a first-year CIPA student. An organic farmer from Washington State, she spent last year in a small village in Hungary as a Fulbright Fellow, studying rural social innovation. She has come to CIPA hoping to build her tool-kit, which will allow her to be more effective in pushing a positive agenda for social change. Sarah has brought her two elementary-aged children with her to Ithaca and is single-parenting these two years while her husband stays behind to work in Washington.
I haven't taken the straight and narrow road from high school to grad school. Sure, I was in leadership positions and running non-profits starting at about 15, but when I got to a great private liberal arts college I decided that I was seeking more hands-on experience than time in the classroom. I left college to do physical and community work. I worked on wilderness trail crews and then started my own organic farm. Now I tell anyone who asks that I am the poster child for getting your bachelor's degree soon after high school because after running my farm, engaging with even more non-profits and having kids I started taking a class a quarter (so I could pay as I went) and took 10 more years (!!!) to graduate-summa cum laude!
After I graduated (at long last) it was time to fulfill another dream: I wanted to receive a Fulbright Fellowship and see how people live and thrive in rural areas in a completely different part of the world. Because I have such an intense passion for community development I designed and was awarded a Fulbright research position to examine rural social innovation in Hungary. My family and I rented out the farm (and had to leave our wonderful dog for the year) and took an enormous leap from being homesteaders to world-travelers.
As soon as I left home I knew I was thirsty for more than just one year of exposure to a breadth and depth of new ideas and resources, and grad school seemed like an obvious great step to solidify my public administration and non-profit skills -and learn about the skills I didn't even know I was missing. I looked at MPA programs all over the world and realized that I didn't want a cookie cutter MPA; I wanted more of a design-your-own-adventure MPA with a strong set of core courses and faculty and the ability to mold my coursework out of classes that will present perspectives and skills I can use to round-out my existing knowledge. Of course, having a family meant my Excel spreadsheet for grad school also included things like the quality of local public schools, access to hiking and Nordic skiing, established resources on-campus for people like me with kids, public transit and easy walking, and lots of good food. I figured this selection process was a good time to be really picky.
Needless to say, Cornell and Ithaca topped the list, especially combined with the incredibly responsive staff and faculty at CIPA. Only a month and a half into grad school and my family and I have settled into a good routine—though my husband is living in Washington State for these two years and we miss him. I think being a single parent going through grad school helps me stay incredibly focused on my end goal (graduating with a great job), that and staying focused on what's for dinner on any given night.
If you have questions about attending Cornell University's Institute for Public Affairs, we encourage you to request more information today!
Subscribe to our graduate education blog — Public Policy in Action

—

for tips and tools related to pursuing a Master of Public Administration degree!
---
Recommended for you