CIPA Infrastructure Practicum Course Takes Students to Puerto Rico in January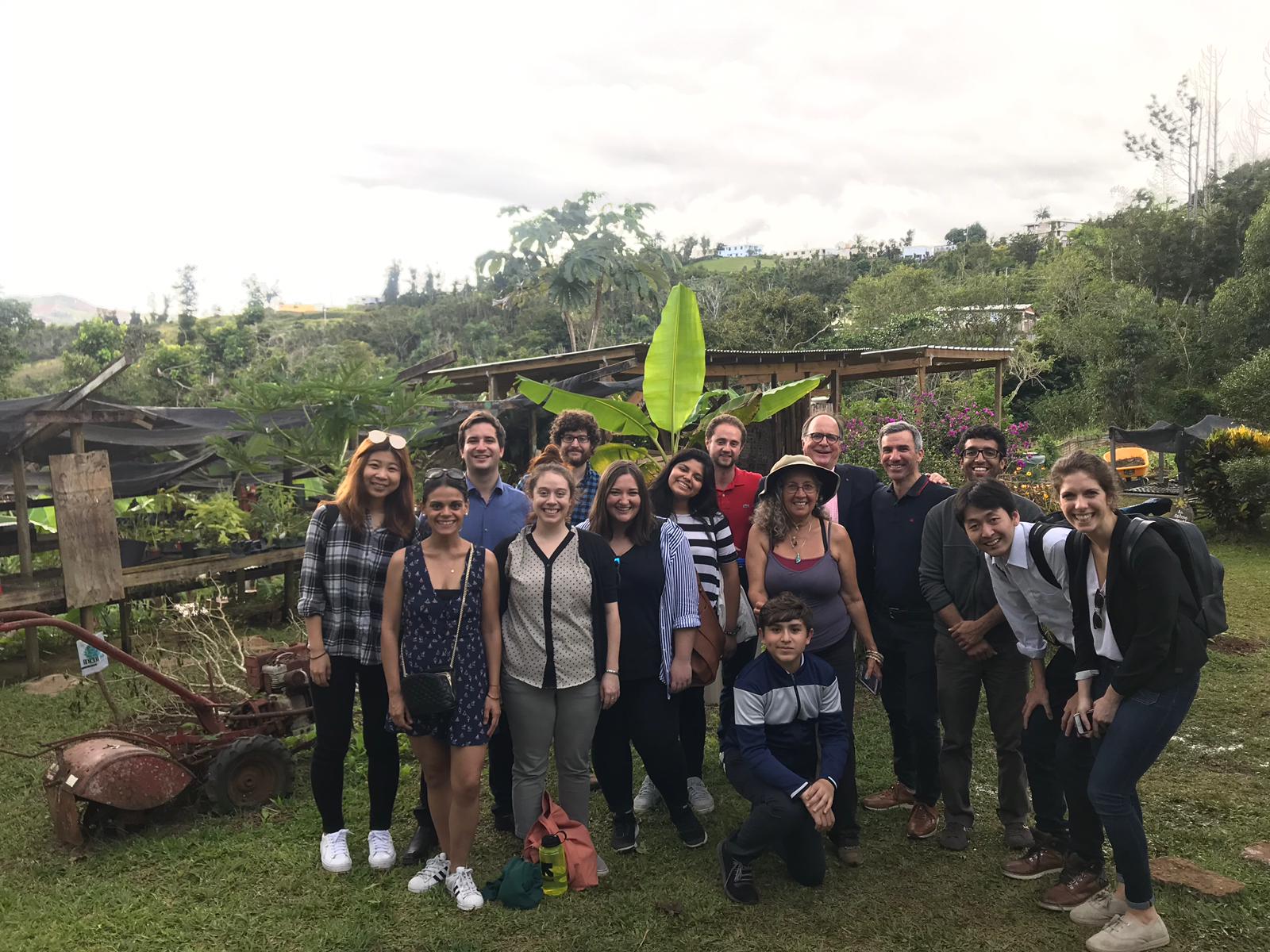 Elisabeth Theresa Lembo is a first-year CIPA Fellow ('20) from New Jersey concentrating in Public and Nonprofit Management. Prior to CIPA, Elisabeth taught second grade in the Mississippi Delta and in Harlem, New York. She also has experience working with the New York City Department of Education in the Office of Teacher Development, as well as for the Teach For America summer training institute for new teachers in Mississippi. Elisabeth is interested in programs and policies aimed at enhancing educational attainment and extracurricular opportunities for students living in rural regions across the US. She is a 2014 graduate of Georgetown University where she studied government and art history.

This blog post is part 1 of a 3-part series, read part 2 here.
Purpose of PADM 5757: Winter 2019 - Infrastructure Management and Finance Practicum
Hurricanes Irma and Maria of 2017 were tremendous natural and national disasters with devastation that is still visible today – particularly in the unincorporated U.S. territory of Puerto Rico. While the media displayed the damage to personal homes and food supplies, something that I personally did not think about were the devastating effects to Puerto Rican schools. The 2019 CIPA Infrastructure Practicum will seek to learn about the current state of broadband Internet in Puerto Rico and construct a two-fold product that will support schools in their role as "anchor institutions."
Project
I came to CIPA with a background in education, and when I learned that this trip involved learning from the Puerto Rican Department of Education (PRDE), I knew this would be an opportunity I wouldn't want to miss. In just a few days from today, I'll be meeting up in San Juan with 12 CIPA peers and our Professor John Foote to begin the CIPA Winter Practicum.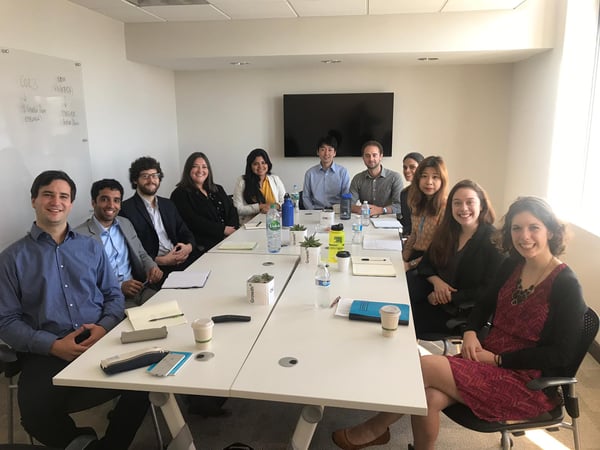 Our team represents a diverse group of students from various concentrations who are all getting an MPA, and even with students in other graduate degree programs including City and Regional Planning. During our week in Puerto Rico, we are focusing on both in-school broadband infrastructure and schools as anchor institutions. Our goal is two-fold:
We will build an assessment protocol and remedial strategy that can be used by PRDE to meet its goal of 1 Gbps (Gigabit internet) per 1,000 students
We will formulate a policy roadmap for PRDE's schools to serve in the role of "anchor institution" within their respective communities
Preparation
One thing I appreciate most about our Infrastructure Winter Practicum is the thorough preparation we as a group have done beforehand to ensure that we are arriving to San Juan with amble background knowledge of this topic.
Here are some things we've done to prepare:
As a full team, we've met on multiple occasions at Cornell to review broadband internet, specifically the PRDE national goals around internet;
We read the book Puerto Rico: The Trials of the Oldest Colony in the World, by José Trías Monge;
We met with Cornell Engineering students, who will be traveling to Puerto Rico later in the semester to work on an infrastructure project. And, together with those students we met a Cornell University alumnus who is a lawyer and does extensive work in Puerto Rico;
In teams of two and three, we've prepared "expert memos" on various topics related to our project, including: United States Department of Education's eRate and ReStart programs, Federal Communications Commission: The Uniendo a Puerto Rico Fund, Broadband and Education, Broadband in Puerto Rico, and an overview of the Puerto Rican Department of Education. We've posted our memos to a shared drive and read one another's;
Each member of our team was assigned to learn about a professional with whom our group will be meeting throughout the week. We are to research and brief our team on our assigned contact during the morning prior to meeting our assigned contact. (On Wednesday, I'll be briefing our team on the current work of Marie Ortiz Sánchez, the Chief Information Officer for PRDE);
Finally, our team has maintained an ongoing email chain for weeks that has allowed us to circulate articles, blogs, and podcasts that related to Puerto Rico and broadband internet.
I feel confident that we are arriving to San Juan this Winter with a firm base understanding of the issue, a plan for who we will connect with, and a huge willingness to learn as much as we can throughout our week in order to provide the most robust assessment protocol and policy roadmap possible.
That's it for now!
I'll write again soon with a final post on our project outcomes. In the meantime, feel free to reach out to me with any questions for myself or our team: etl45@cornell.edu. If you have questions about attending Cornell University's Institute for Public Affairs, we encourage you to request more information today!
Subscribe to our graduate education blog — Public Policy in Action

—

for tips and tools related to pursuing a Master of Public Administration degree!
---
Recommended for you