APPAM Equity & Inclusion Fellowship: An Unforgettable Experience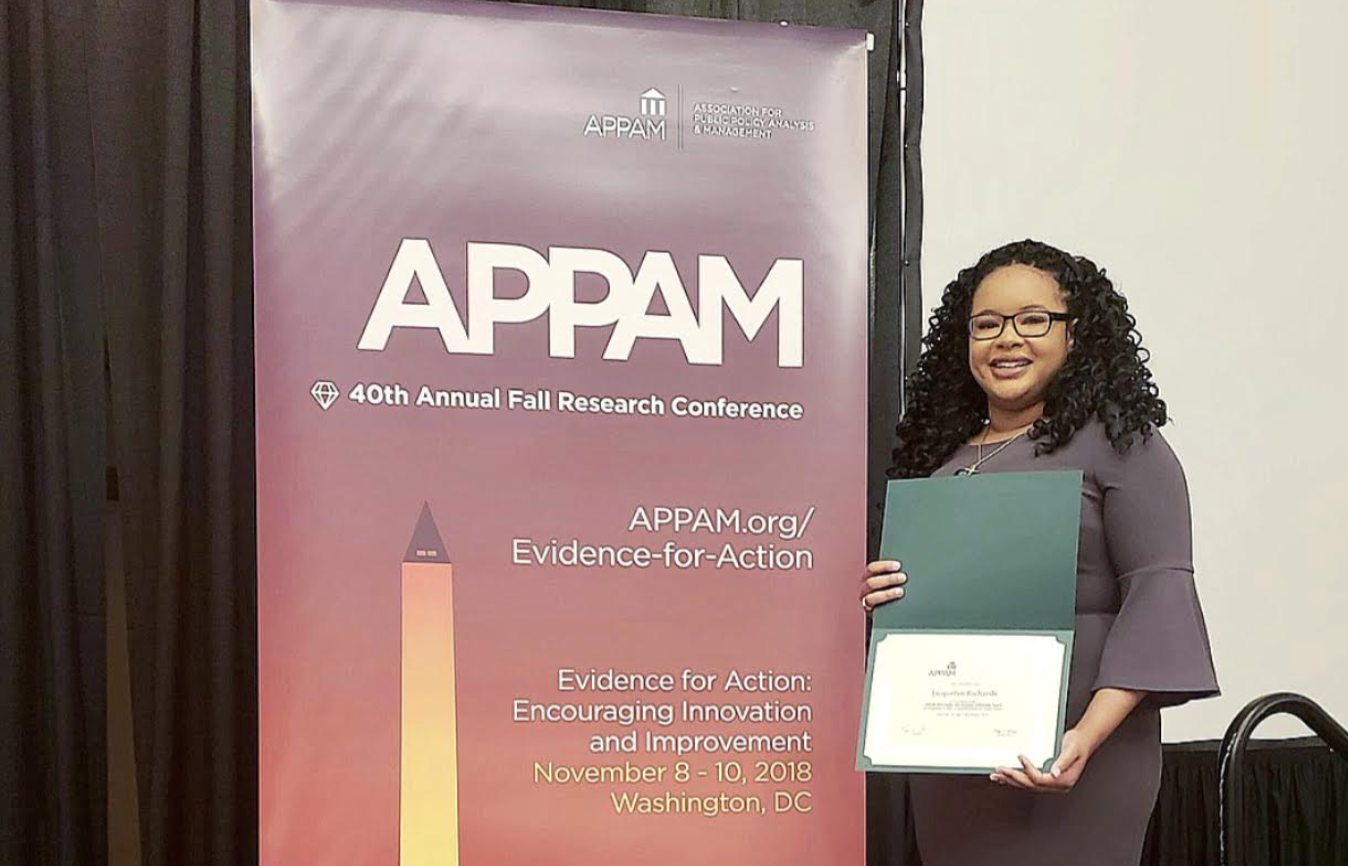 Jacquelyn Chyrell Richards is a second-year MPA student who is concentrating her studies on Government, Politics and Policy. A native New Yorker, she grew up on Long Island in a single-parent household and attended college as a first-generation student. She has fourteen years of experience advocating for those who cannot advocate for themselves. She serves as the President of Cornell's Black Graduate & Professional Student Association.
Very recently, I attended the 2018 APPAM Fall Research Conference in Washington D.C. where I was the recipient of the 2018 APPAM Equity & Inclusion Fellowship. This year's conference focused on improving programs and policies by generating and engaging with evidence throughout policy analysis and management processes.
At the conference, I had the incredible pleasure of networking with a diverse group of policy professionals, as well as other policy students, for three whole days. Through panels, roundtables, and poster presentations, I interacted with other participants and discussed strategies to bridge the gap between academia and the complex public policy issues we face.
Some of my favorite events included a roundtable: Just in Time: Getting Research to Policymakers and Making it Stick; a panel: The Varied Causes of Persistent and Rising Wealth Inequality; and a super session: Systematic Reviews: The Next Step in Evidence-Based Policy Analysis? All of these sessions provided practical guidance for researchers in academic settings who hope to move their work into policy settings. It was an unforgettable and thought-provoking experience!
I am so thankful to have been chosen and hope the tools I have learned will help make me a better well-rounded public administrator.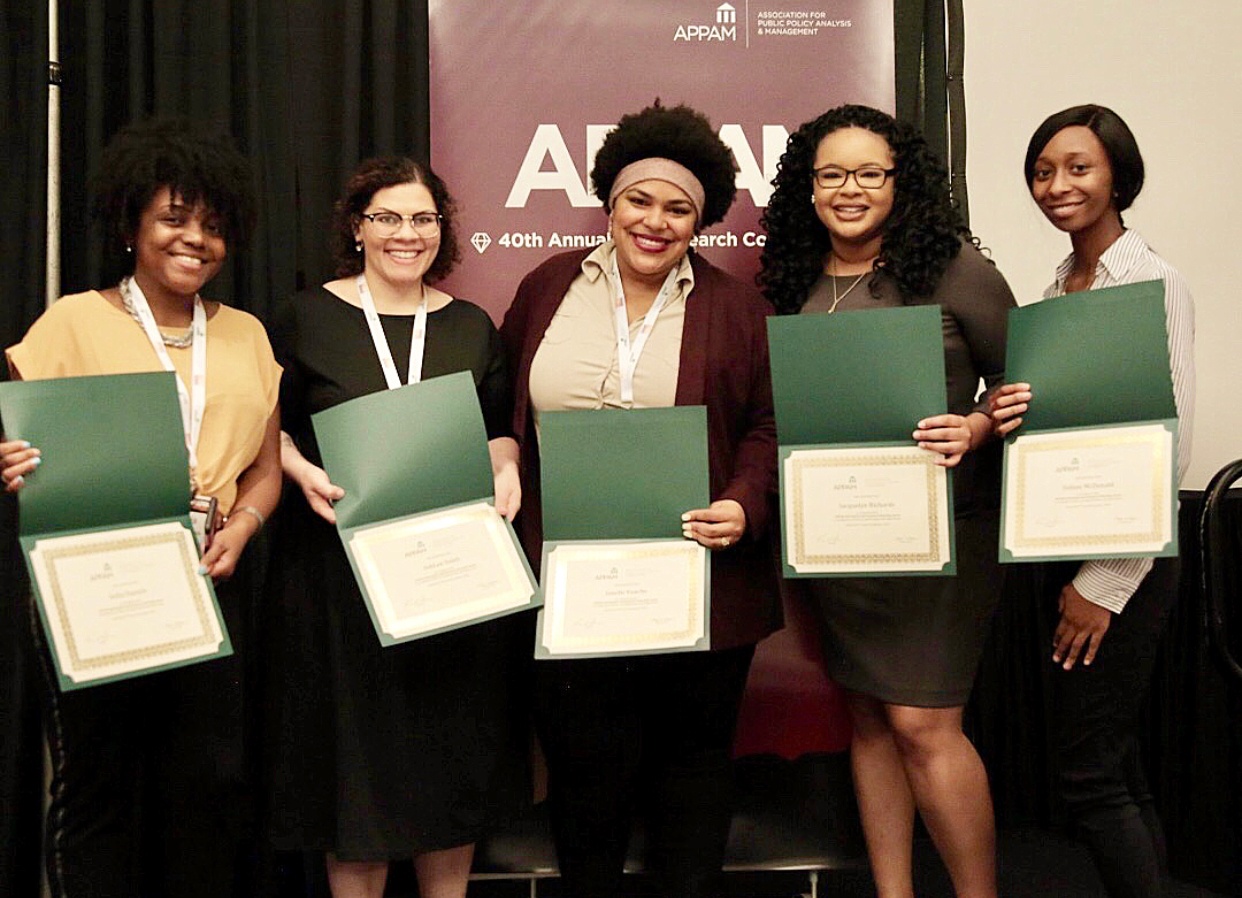 Jacquelyn Richards, second from the right, pictured with other APPAM Participants.
If you have questions about attending Cornell University's Institute for Public Affairs, we encourage you to request more information today!
Subscribe to our graduate education blog — Public Policy in Action

—

for tips and tools related to pursuing a Master of Public Administration degree!
---
Recommended for you