5 FAQs About the New York City Externship in Cornell's MPA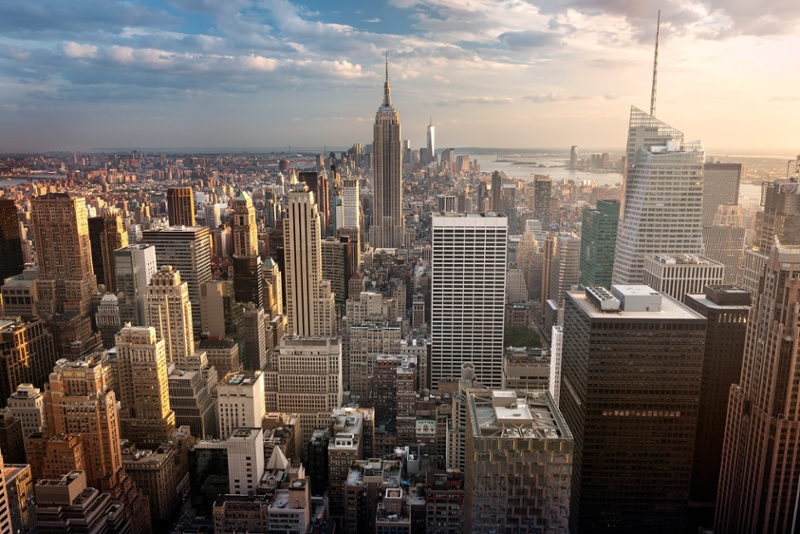 In Cornell's MPA program, we offer a graduate education spanning the globe, which enables you to live and work in Albany, Washington D.C., New York City, or even India for a semester while enrolled in MPA coursework. Each of these off-campus programs is designed to complement your studies at CIPA, and provide opportunities for networking and exposure to challenging professional environments.
Our MPA Externships allow you to gain professional experience in various government agencies, private sector firms, or non-government organizations. For now, let's address five of the most commonly asked questions about the New York City Externship Semester.
"My favorite stand out experience while at CIPA was participating in the New York City Externship. Living and working in New York City for an entire semester transformed my professional perspective and my skill sets. I was able to experience nonprofit work for the first time and network with CIPA alum who work in the city. This experience allowed me to solidify my future goals and land my first job that focuses on domestic policy." —Anlly Palacios, MPA 2018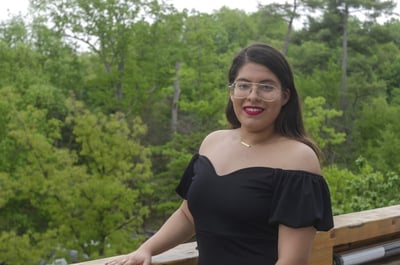 1. What is the New York City Externship?
CIPA's Externship Semester in New York City is operated in collaboration with the College of Human Ecology's Urban Semester Program. Through the CIPA Externship Semester in New York City, fellows undertake an externship for up to forty hours per week while completing professional development exercises through an intensive externship course. Fellows also enroll in a colloquium organized by CIPA featuring distinguished scholars and practitioners in the NYC area (parallel to the CIPA Colloquium series offered each semester in Ithaca).
2. How many credits will I gain during the NYC Externship?
This full-time externship will count as eight credits, with four credits applied toward the MPA concentration area and four credits applied toward the professional development area. In total, fellows can complete only two CIPA course requirements in New York City (in addition to colloquium). Students stay on track toward the degree by enrolling in a combination of courses taught in New York City and distance-learning courses available through CIPA.
Note: By the way, if you plan your schedule strategically, you may be able to extend a semester externship to a six-month commitment by combining an off-campus study semester with a summer internship.
3. What are some representative externship organizations I could work for?
Representative externship organizations in New York City include:
Fitch Ratings
Schroders
UNDESA
UNICEF
UNFPA
For more information, please visit: CIPA New York City Externship Semester
4. Where will I stay?
There is no residential opportunity through this program. Students are responsible for securing their own accommodations. Cornell staff members remain in constant communication with you through written assignments, and periodically travel to NYC during the semester to monitor your progress.
5. What will I have to pay?
There is no additional tuition charge for participating in this program, but students will be responsible for travel costs, lodging, inoculations, and personal expenses. MPA students retain insurance coverage under the Student Health Insurance Plan (SHIP) for the duration of the semester. For more information, please contact Judy Metzgar Bartlett, CIPA's Assistant Director for Operations & Admissions Manager, at jlm25@cornell.edu.
Experience Real-World Learning in Cornell's MPA
In Cornell's MPA program, there are several options for fulfilling the Practical Experience requirement for the MPA. Real-world consulting opportunities, internships, off-campus study, and Capstone experiences help you develop the skill set you need to be successful in your future careers. Whatever your area of interest, there's a hands-on learning opportunity perfect for you.
If you're interested in learning-by-doing, transforming the lives of others, and positioning yourself to be successful in the field of public affairs, we encourage you to request more information!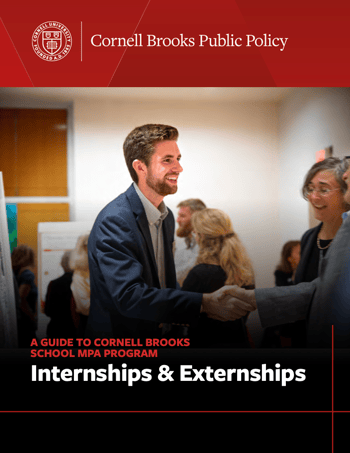 For a closer look at the experiential learning opportunities in Cornell University's MPA program, explore our interactive resource:
A Guide to Internships & Externships in the Cornell MPA Program.
---
Recommended for you